soccer
Man City Keep Title Race Alive With 4-2 Fightback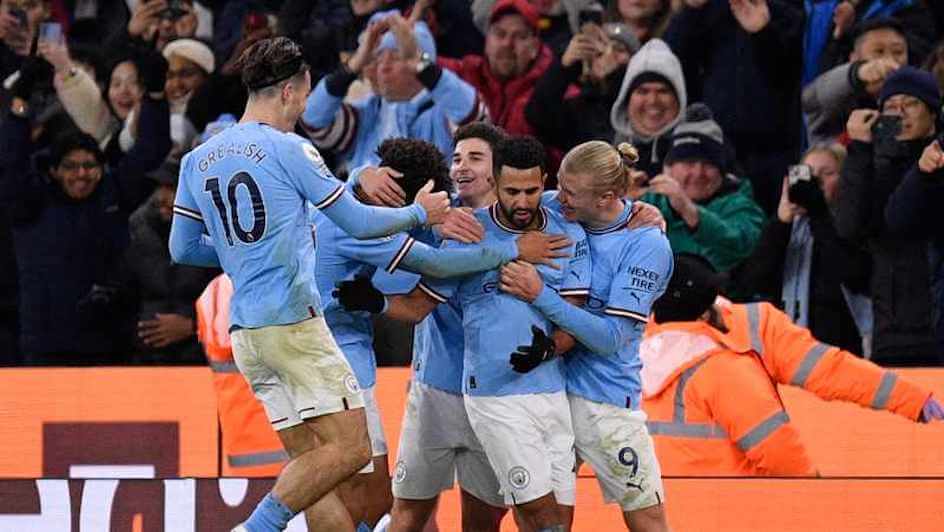 Manchester City sank Tottenham Hotspur 4-2 at home with a thrilling comeback on Thursday night, 19 January, to close in on Arsenal and keep the English Premier League (EPL) title race open.
The Citizens were left dumbstruck as they fell two goals behind at half-time: Spurs' Dejan Kulusevksi and Emerson Royal struck at the 44th and 47th minute-marks respectively to silence the Etihad Stadium crowd.
The second-half saw a rejuvenated Man City clawing their way back into the match as Julian Alvarez was the first to score as the 51st minute ticked over, and then two minutes later team-mate Erling Haaland added an equaliser.
Riyad Mahrez put the home team ahead with 63 minutes having elapsed on the clock, and then contributed another goal just before the full-time whistle.
Despite the brave fightback, coach Pep Guardiola was not entirely impressed about the game's first half.
He first lambasted the stadium supporters: "Passion, fire and desire to want to win [was missing] from the first minute. Our fans were silent for 45 minutes."
Then Guardiola tore into his men: "It is not one single player, everyone is there. It is everyone, as soon as we realise it, we will come back."
He added that he wanted a "reaction from all the club" lest Arsenal "destroy" them in the EPL title race.
Man City are currently sitting in second place on the log with 42 points, while log leaders Arsenal have 47 points.
Image Credit: Source