soccer
Man City Leave Copenhagen in the Dust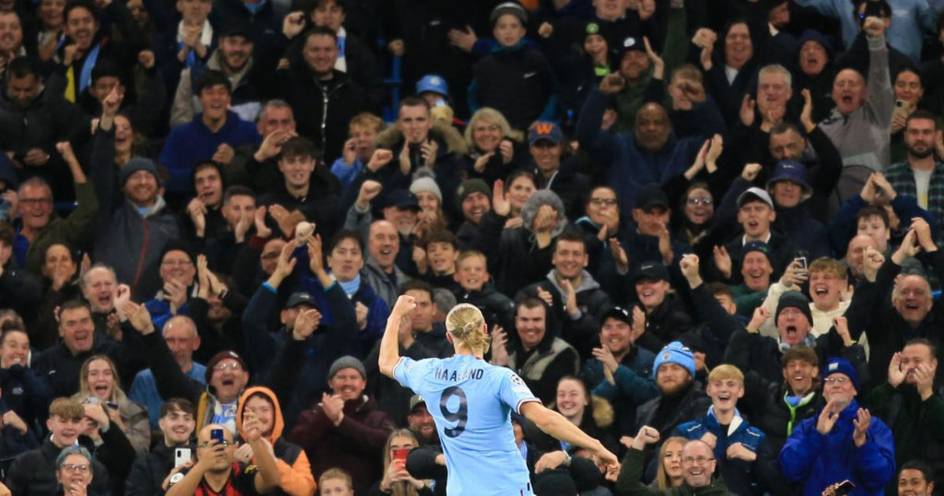 Once again, Manchester City took no prisoners when they faced FC Copenhagen on Wednesday evening, 5 October.
The match – which concluded with a score of 5-0, much to the chagrin of the Danish team – was held at Etihad Stadium in Manchester, England.
Forward Erling Haaland effortlessly opened the scoreboard just seven minutes into the game. Clearly on a streak, the golden boy also scored the next goal at the 32-minute mark.
An embarrassing home goal by the Danish defender, Davit Khocholava, brought the score to 3-0 in the 39th minute and sealed the Lions' fate.
Clearly unworried, Citizens manager Pep Guardiola removed Haaland from the pitch at halftime, giving the 22-year-old a chance to rest.
Copenhagen midfielder Marko Stamenic was awarded a yellow card after a blatant foul in the 54th minute. A minute later, Citizens midfielder Riyad Mahrez scored the fourth goal with their penalty shot.
Striker Julián Álvarez earned the final point of the match at 76 minutes, with an assist from some quick footwork by his team-mate, Mahrez.
In the press conference after the game, Guardiola commended Copenhagen's defence work. The manager also addressed rumours that Haaland has a release clause in his contract to potentially join Real Madrid, saying: "It's simply not true."
Image Credit: Source