news
Nigeria: Gunmen Free Kidnapped Schoolgirls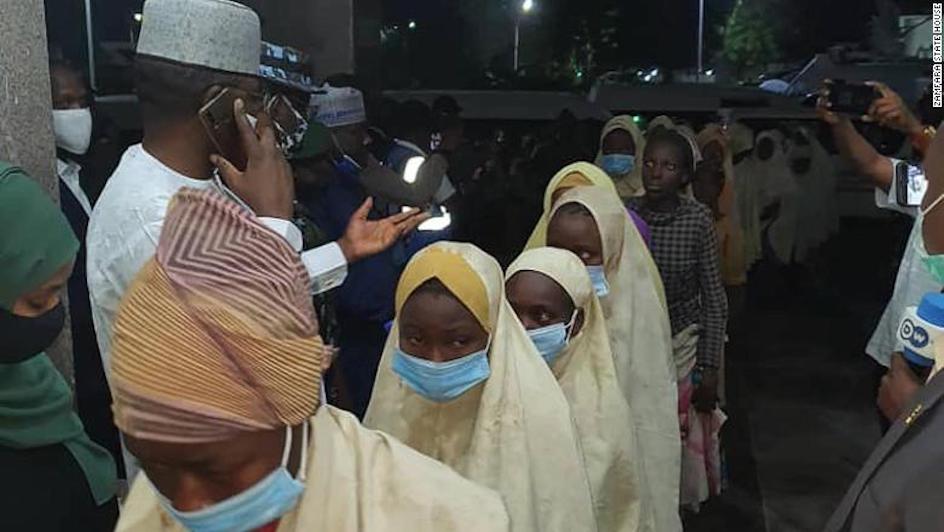 Hundreds of girls who were kidnapped last week from a school in the north-western part of Nigeria have been freed, according to officials.
Unknown gunmen raided Government Girls Secondary School in Jangebe during the early hours of Friday, 26 February, and took the girls to a forested area.
Initial reports stated that 317 learners had been kidnapped, but a handful had managed to escape. The "repentant bandits" eventually freed the rest on Sunday, 28 February, without any ransom being paid.
Bello Matawalle, the state governor for Zamfara State, announced the good news via Twitter on Tuesday morning, 2 March.
He tweeted images of the mini-buses transporting the 279 girls to Gusau – the state's capital – for a news conference and medical examinations, before being returned to their families.
Matawalle said: "I enjoin all well-meaning Nigerians to rejoice with us as our daughters are now safe."
President Muhammadu Buhari shared his "overwhelming joy" at the news on Twitter, too. He was pleased that the ordeal had a "happy ending without any incident."
Image Credit: Source