news
South Africa: Coastal Towns Battered By Spring Tide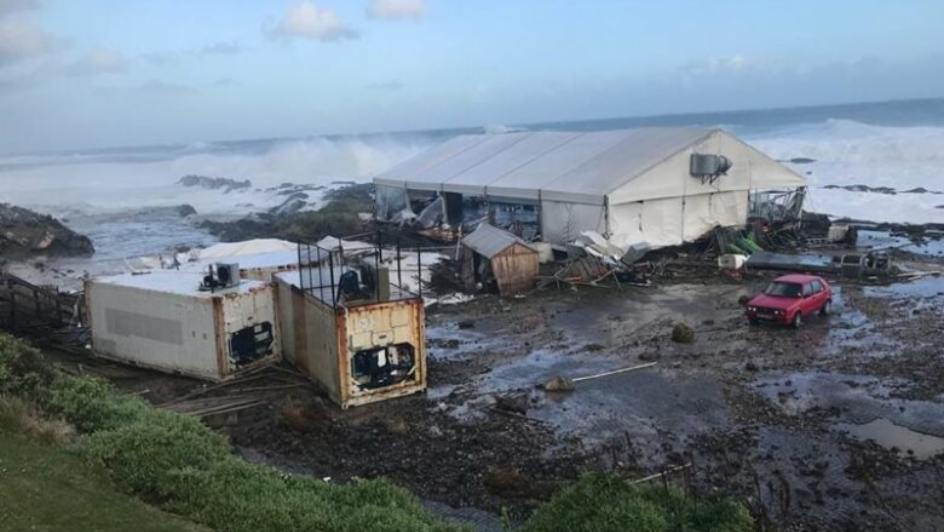 The municipalities of the Eastern and Western Cape provinces of South Africa are currently assessing damages after their coastlines were battered by a series of rogue waves over the weekend.
Several businesses and homes have been impacted by the aggressive storm conditions which coincided with the spring tide on Saturday, 16 September, and the following day.
A 93-year-old woman is confirmed to have died when she was swept off of her feet at a beachfront car park in the Western Cape town of Wilderness on Saturday. According to reports, a man was also injured in the incident, however it's unclear whether he was attempting to help the woman reach safety.
In some areas, including the Otter Trail in the Garden Route National Park, evacuations were carried out to ensure the safety of the residents, while others needed to shelter in place until the storm passed. Many people have taken to Facebook and Twitter to share footage of the dramatic waves as well as pictures of the resulting damage.
Patrons visiting the Brass Bell restaurant in Kalk Bay, Cape Town were also able to capture the moment the ocean broke through the picturesque windows and tore through the establishment.
At this point, municipalities are still counting the repair costs.
Image Credit: Source