news
Stolen Vincent van Gogh Painting Returned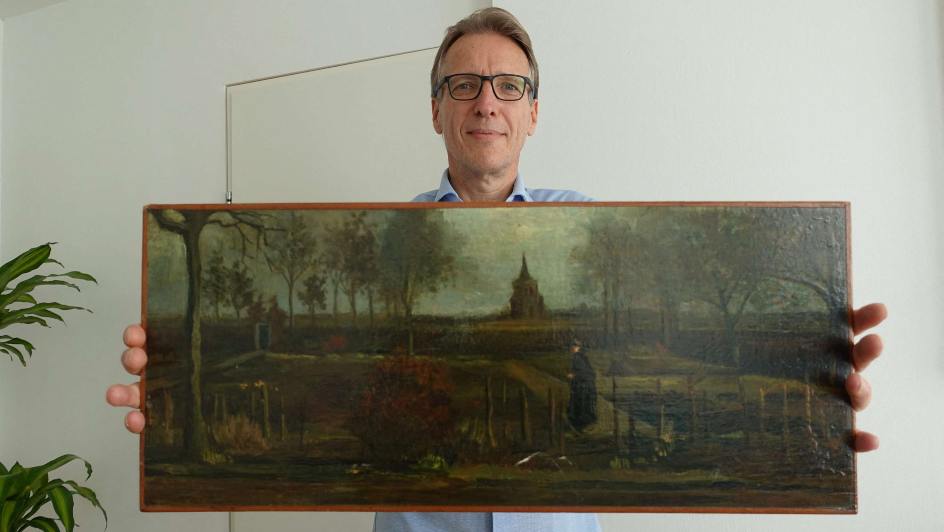 An early Vincent van Gogh masterpiece that was stolen three-and-a-half years ago was officially returned to Dutch art detective, Arthur Brand, on Monday night, 11 September.
The 139-year-old painting was stolen from the Singer Laren Museum in Laren, Netherlands at the start of the coronavirus pandemic lockdown in March 2020. The original thief, Nils M, reportedly broke into the museum by smashing the two glass doors with a sledgehammer.
In 2021, the 59-year-old Frenchman was sentenced to eight years in prison for the crime. Unfortunately, the painting had already left his possession.
"We knew that the painting would go from one hand to another hand in the criminal world, but that nobody really wanted to touch it because it wasn't worth anything," Brand told an international publication on Tuesday, 12 September.
The still life – which is officially titled "The Parsonage Garden at Nuenen" – is estimated to be worth between €3 million and €6 million, a comparatively small amount for a work of art of this kind.
"You could only get in trouble. So it was a little bit cursed," he added.
Eventually, an unnamed man approached Brand to negotiate a deal: he would hand over the artwork in exchange for complete confidentiality. An agreement was struck and the Dutch painting was handed over to Brand at his home in a blood-stained pillow and an Ikea bag.
When asked about the condition of the artwork, Brand said: "There are scratches… but it's painted on paper and glued on panel so it's stable. We can restore it and it should be fine."
Image Credit: Source