entertainment
10 Celebs You Didn't Know are Related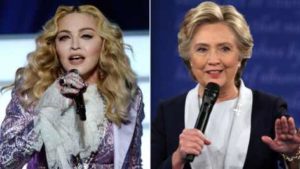 Hollywood has its fair share of famous family trees, but it may come as a surprise to fans that some stars share the same roots.
Here are 10 celebrities who are related to each other:
Snoop Dogg and Brandy Norwood
The "Peaches N Cream" rapper revealed that he is the first cousin of the "Departed" songstress in an interview back in 2006. Although the musical pair don't flaunt their family connection that much, they clearly love and respect each other – they even collaborated on the 2009 song, "Special".
Madonna and Hillary Clinton
The "Papa Don't Preach" hitmaker and the US politician share grandparents to the ninth degree, making them 10th cousins. Madonna even surprised Clinton with a concert in 2016 in support of her distant kin's presidential campaign.
Quincy Jones and Rashida Jones
Like father, like daughter – sort of! While the former became acclaimed in the music industry, the latter has built up a successful film/television career. The youngest Jones daughter even directed a documentary, "Quincy", about her father's life and musical legacy.
Julia Roberts and Emma Roberts
From their hazel eyes to their bright smiles, the "Pretty Woman" star and the "Scream Queens" actress could be mistaken for mother and daughter. Close enough – Julia is the sister of Emma's father, Eric, which makes them aunt and niece.
Tom Cruise and William Mapother
Born Thomas Cruise Mapother IV, the "Mission: Impossible" star is the first cousin of fellow actor, William Mapother. They even starred in films such as "Magnolia" and "Mission: Impossible 2" together.
Image Credit: Source