entertainment
4 Celebrities Who Married Their Fans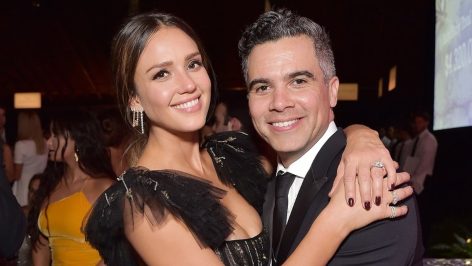 Many of us have dreamed of meeting our favourite celebrity crushes. For some lucky fans out there, they took it a step further and actually ended up marrying their idols!
Take a look at these four celebs who tied the knot with their fans:
Ringo Starr
In 1961, The Beatles' drummer met his wife and number one fan, hairdresser Maureen Cox, at the Cavern Club in Liverpool, England.
Four years later, Starr and Cox got hitched, and they went on to have three children together.
Steve Harvey
In 1990, Harvey was performing at a comedy club in Memphis, Tennessee, when he spotted his future wife, Marjorie, in the audience. He proclaimed onstage: "I don't know who you are, but I'm going to marry you."
He did – 17 years after they met, the twice-divorced talk-show host married Marjorie. Clearly third time's the charm, as the couple are still going strong!
Patrick Dempsey
Hairdresser Julia Fink could barely contain her excitement when the "Loverboy" actor walked into her salon for a haircut in 1994. Five years later, they got married: the couple are the proud parents of three children – and Dempsey's hair still looks fabulous to this day!
Jessica Alba
While shooting "Fantastic Four" in 2004, Alba began dating the lovestruck movie's production assistant, Cash Warren. They walked down the aisle four years later, and have since welcomed three children.
Image Credit: Source