entertainment
4 Celebs with the Most Marriages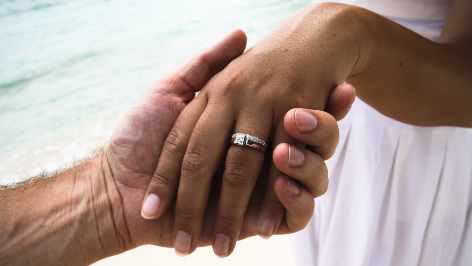 When you're a celebrity, finding your one true love – and sticking to just one – is difficult.
Many famous people have exchanged vows and divorce settlements more times than the average person. However, it has not stopped them from finding the perfect soulmate, give or take a few tries.
Take a look at these four celebs who have been married multiple times:
Larry King
If the saying "If at first you don't succeed, try, try again" was a person, it would be Larry King.
The elderly talk show host has walked down the aisle a staggering eight times. While most of King's marriages have lasted between one year and seven years, his eighth marriage has been his longest: he married actress Shawn Southwick in 1997, and they're still going strong to this day!
Pamela Anderson
Third time's the charm … or is it the fifth?
The "Baywatch" beauty was previously married to drummer Tommy Lee, rapper Kid Rock, and poker player Rick Salomon, the latter whom she married twice. She married film producer Jon Peters in 2020, but they split after 12 days.
Gary Oldman
"The Darkest Hour" actor has put a ring on it five times in his life: among his group of ex-wives include actress Uma Thurman and model-turned-photographer, Donya Fiorentino.
Today, Oldman is happily married to his fifth wife, writer Gisele Schmidt.
Zsa Zsa Gabor
The late Hollywood actress and socialite said "I do" to nine different men in her lifetime.
Her husbands included Turkish politician Burhan Belge, oil heir Joshua Sensey Cosden Jr., and Barbie doll inventor Jack Ryan. Finally, Gabor settled down with businessman Frederic Prinz von Anhalt in 1976. Their marriage lasted until Gabor's death in 2016.