soccer
4 Most Unique Records Held by Footballers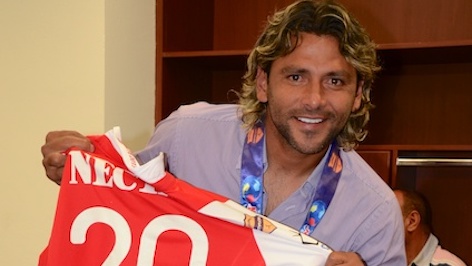 Football has impressive records held by star athletes who push boundaries to achieve amazing feats; but some records are just so incredible that they hold a special place in history.
Here are four unique records that are held by footballers:
Youngest Player
Many teenagers get to taste football glory by playing for their nation's team, but Mauricio Baldivieso of Bolivia was barely 12 years old when he made his debut against La Pa on 19 July 2009.
Most Red Cards
Soccer can get heated, and many players allow their emotions to run wild, but for retired Colombian footballer, Gerardo Bedoya, a red card was hardly a rare sight. He holds the infamous record for getting 46 red cards in his career.
Most Expensive Transfer
There is serious money to be made in football, and players are often traded for eye-popping amounts. Neymar's transfer from Barcelona to Paris Saint-Germain in August 2017 dropped jaws when the bill came to a cool €222 million.
Most Goals Scored
A coveted title for many, but even with the likes of Lionel Messi and Cristiano Ronaldo breaking records on a nearly monthly basis, few can claim to have scored as many goals as Austrian Josef Bican who scored a mammoth 805 goals in his professional career.