entertainment
A$AP Rocky Apologises – Kind of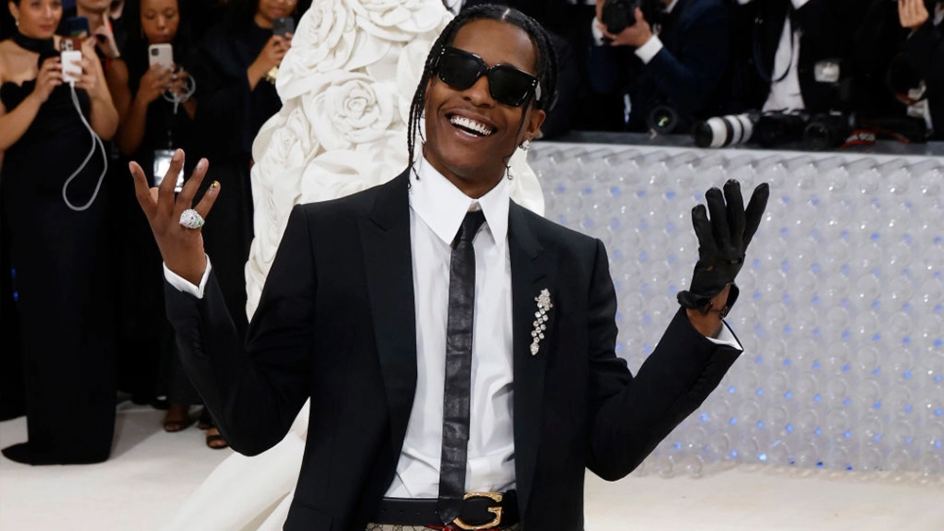 A$AP Rocky has admitted to his recent blunder where he used a woman's face to climb over a barricade before the Met Gala in New York City, New York.
"LOL MY FAULT $WEETHEART [sic]," the 34-year-old rapper tweeted on Tuesday, 2 May, in response to the ruffled image that the waiting fan (Maddy) had uploaded earlier. He also gave her account a follow on the social media platform as a peace offering.
The star – known privately as Rakim Athelaston Mayers – used Maddy's face as leverage to jump a barricade at New York City's Carlyle Hotel just a few hours before the Met Gala on Monday, 1 May.
It's unclear why Mayers needed to use this method of entry, rather than using the front entrance with the rest of the celebs gathered.
While the young woman was waiting in the crowd to catch a glimpse of her idol, she admitted that it wasn't A$AP Rocky that she was originally there to see: "I am literally a Harry Styles fan like trust A$AP was not the man I wanted to manhandle me," she said.
Tweeps have encouraged Maddy to sue the hip-hop icon but she has brushed off the suggestions, while humorously adding: "I'm printing this on a T-shirt".
Image Credit: Source