news
All-Black Team Summits Mount Everest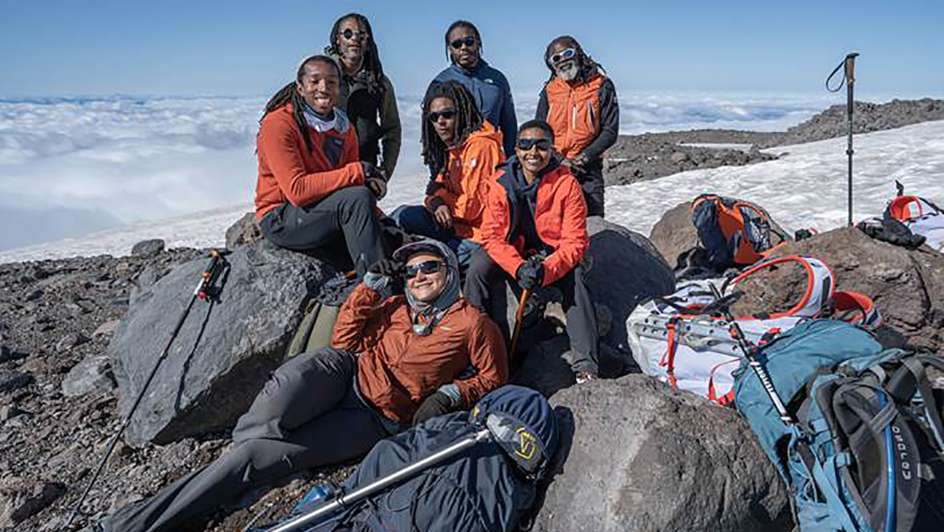 A team of mountain-climbers have made history by becoming the first all-Black expedition to reach the summit of Mount Everest.
On Thursday, 12 May, expedition leader Phil Henderson was "deeply honoured to report" on Instagram that "seven members of the Full Circle Everest team reached the summit today."
Accompanied and supported by eight Sherpa guides, these team members – Manoah Ainuu, Eddie Taylor, Rosemary Saal, Demond Mullins, Thomas Moore, James "KG" Kagami, and Evan Green – departed from Base Camp and reached the summit after five weeks of braving the elements.
"While a few members, including myself, did not summit, all members of the climb and Sherpa teams have safely returned to Base Camp where we will celebrate this historic moment!" wrote Henderson.
Conrad Anker, the founder of Nepal's Khumbu Climbing Centre and a colleague of Henderson's, expounded on the importance of this achievement, and how it will positively impact on Black communities worldwide.
"When children around the world see themselves reflected in this all-Black expedition, they, too, will experience and become part of the value set that is climbing," he told a US media outlet. "It would be nice to just climb [Everest], but we are representing Black people. As much as it's an extra burden, I think it'll have a positive impact."
Image Credit: Source