soccer
Andriy Yarmolenko Scores for West Ham AND Ukraine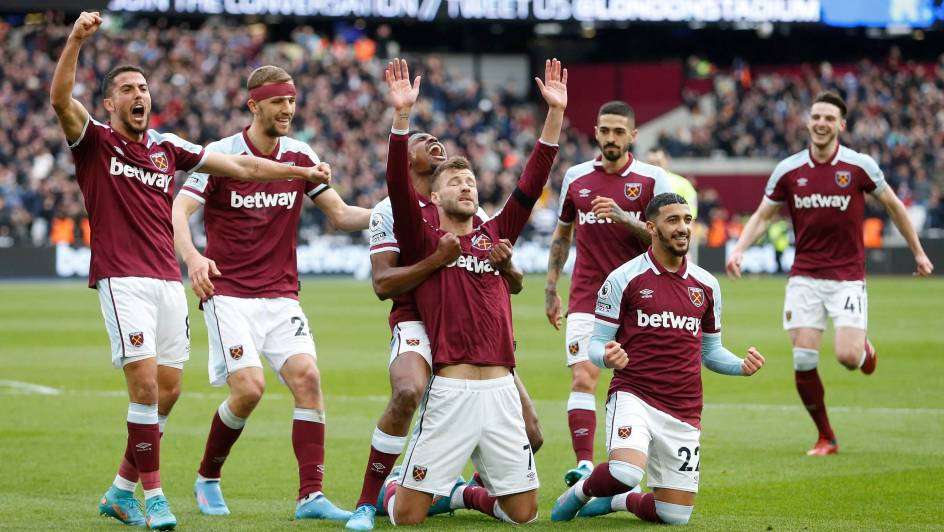 An emotional Andriy Yarmolenko let it all out after scoring the opening goal in West Ham's 2-1 match against Aston Villa on Sunday, 13 March.
Coming off the bench as a substitute for Michail Antonio during the second half, Yarmolenko opened the scoreboard at the 70th minute mark. While celebrating with his team-mates, the Ukrainian forward dropped to his knees on the pitch, dropped his face in his hands and shed some tears.
Team-mate Pablo Fornals scored at the 82nd minute, while Aston Villa's Jacob Ramsey contributed his team's sole goal eight minutes later.
In a post-match interview, Yarmolenko thanked his team-mates, fans and everyone who showed him support during this difficult time – last month, Russia violently invaded his native Ukraine.
"It was so emotional for me because of the situation in my country," he said. "It is so difficult for me right now in this moment thinking about football because every day, the Russian army is killing Ukrainian people.
"I felt the support from the fans and I tried to give everything on the pitch because I know how important the game was for us today."
Image Credit: Source