entertainment
Arooj Aftab Bags First Grammy Win For Pakistan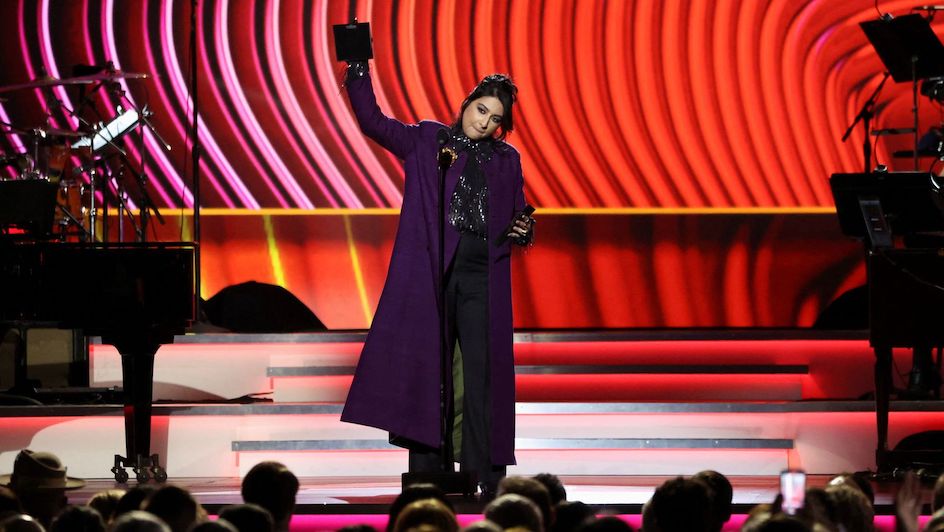 A musician based in Brooklyn, New York has accomplished a historic first for her home country of Pakistan by scoring at the 64th Annual Grammy Awards, and her name is Arooj Aftab.
The 37-year-old music producer – who was born to Pakistani parents in Saudi Arabia, and spent her teen years in Lahore before leaving for the USA in 2005 – won the Grammy for "Best Global Music Performance" at the prestigious music awards ceremony last Sunday, 3 April.
After accepting the Grammy for her song "Mohabbat", she said to the audience, "I think I'm [going to] faint. Wow, thank you so much … I made [this record] about everything that broke me and put me back together. Thank you for listening to it and making it yours."
Aftab studied music production and jazz composition at Boston's Berklee College of Music, which provided the foundation for her to develop a style that blended elements of ancient Sufi traditional music with hints of folk, jazz and electronica in a minimalist style.
Her win generated massive buzz on social media, as well as a major inflow of positive well wishes for Aftab.
The official Twitter account for Pakistan's Foreign Office posted: "She is the first Pakistani Singer to win at #GrammyAwards. We are proud of you!"
Image Credit: Source