soccer
Arsenal Obliterate Everton 4-0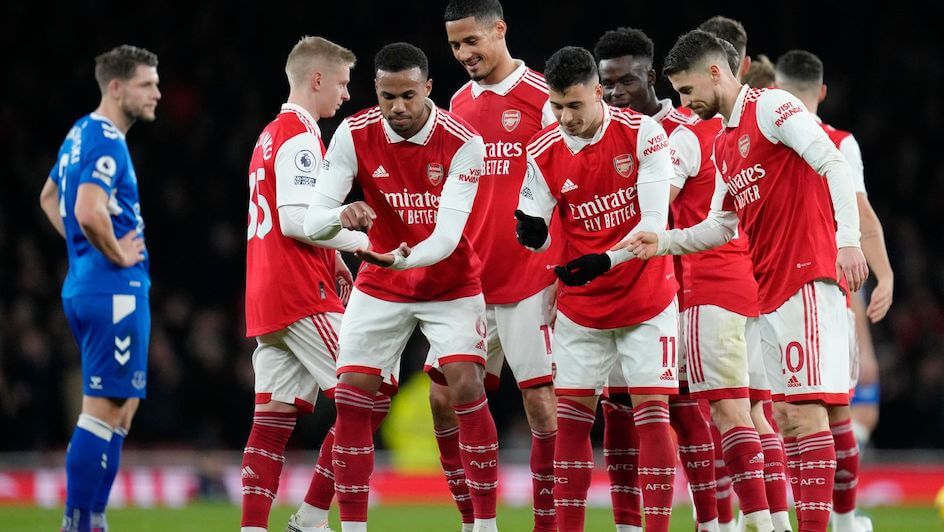 Arsenal walked all over Everton on Wednesday night, 1 March, to pick up an easy five points and cement their leadership position on the English Premier League (EPL) table.
The Gunners have enjoyed a cosy lead for the EPL title, but took no chances at home and lit up Emirates Stadium in London, England, while pouring the pressure onto the Toffees for most of the first half.
However, it was Arsenal's Bukayo Saka who found the back of the visitors' net at the 40-minute mark, putting Mikel Arteta's team first on the scoreboard.
Six minutes later, Gabriel Martinelli doubled his side's lead after belting a shot from Saka's pass.
The second half saw more bravery from Everton, but they merely delayed the inevitable successful strikes from Martin Odegaard at the 71st-minute mark, and another from Martinelli with ten minutes left to secure four goals without reply.
Once the final whistle blew, a beaming Arteta shared his "delight" of how his team performed: "Once we scored the first goal, the game [was] unlocked. We needed a magic moment and Bukayo produced that. After that, we grew and deserved to win the game."
Image Credit: Source