soccer
Assistant Sundowns Coach Not Afraid to Leave Club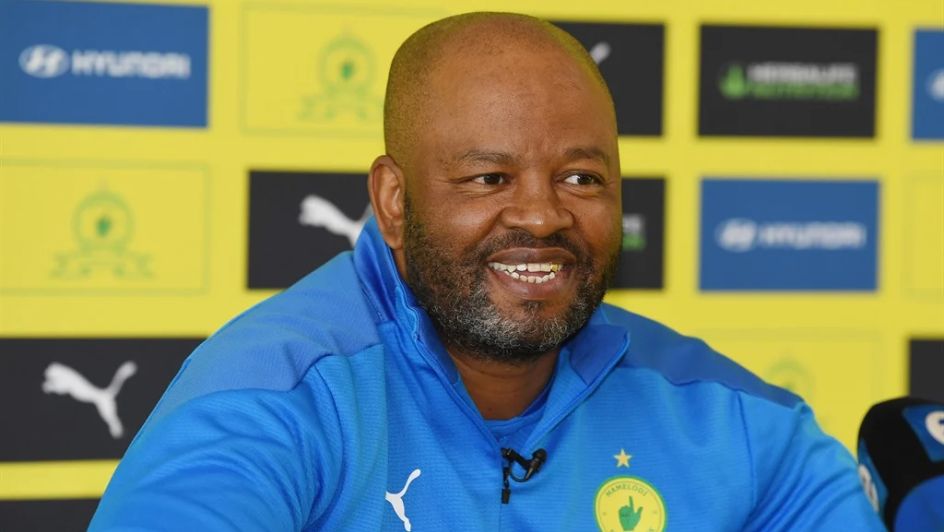 Assistant Mamelodi Sundowns coach, Manqoba Mngqithi, says he is not afraid to vacate his position at this stage of his career.
Between 2013 and 2020, Mngqithi has served as assistant coach of the reigning champions; although he was promoted to a co-coaching position alongside Rhulani Mokwena, Mngqithi has been working more behind the scenes in recent years while Mokwena is recognised as the head coach.
Asked if he plans to leave Sundowns when his contract expires next year, or if he will extend his current deal, the 52-year-old was not shy about sharing his thoughts with a local soccer outlet on Thursday, 5 October.
"When I'm in this stage of my career, people think I'm scared to leave," he answered. "I'm in the comfort zone and all that; it is fine for someone who thinks what they think. When you are a coach and you want to be successful as a coach, it is important to have thick skin. Because if you listen to what everybody else says about you, you might go off the rails.
"Most of the time, popular decisions are the wrong decisions … I look at everything from all angles and make my decision when the time is right. When I make that decision [to leave Sundowns], I'll not be expecting people to clap their hands because it will be my decision."
Image Credit: Source