entertainment
Avril Lavigne Spotted Snogging Tyga in France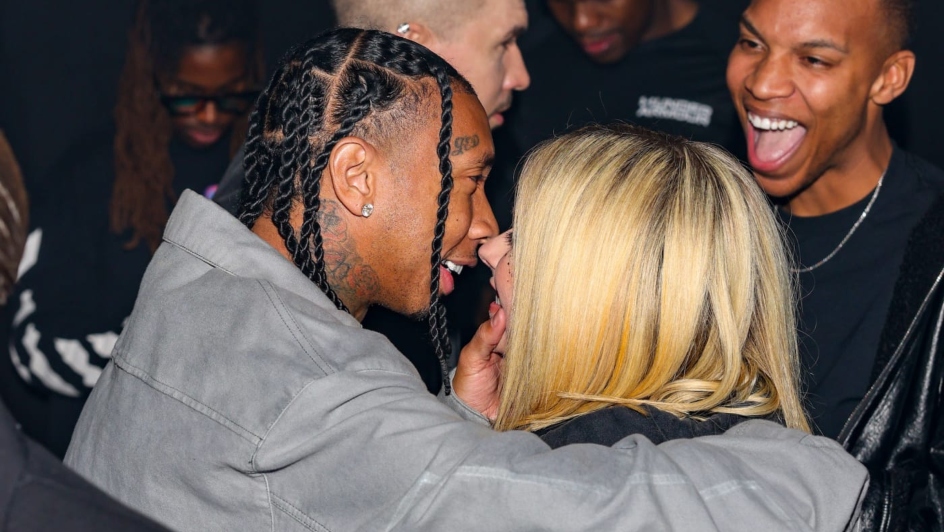 Avril Lavigne seems to be getting very cosy with rapper Tyga just weeks after the singer broke up with her fiance, Mod Sun.
The 38-year-old "Complicated" singer was seen making out with the 33-year-old "Chosen" rapper at the Mugler X Hunter Schafer event at Paris Fashion Week in France on Monday, 6 March.
Rumours sprung up that the two were dating when they were spotted hugging after leaving dinner with friends at the Nobu restaurant in Malibu, California, on Sunday, 19 February.
At the time, sources close to the starlet claimed that they were friends and "nothing more" as Lavigne was technically still engaged to Mod Sun – whose real name is Derek Ryan Smith.
Just a few days later, on Tuesday, 21 February, representatives for the songstress officially announced the break-up to an international publication, while Smith was on tour in the United States of America.
It's unclear whether Lavigne broke it off with her fiance herself or if she simply left the media to do her dirty work, as a representative for Smith said: "that's news to him" at the time of the break-up.
The public display of affection on Monday – a tender smooch and holding hands – has seemingly confirmed the new, budding relationship.
Image Credit: Source