soccer
Bottom-Ranked Spurs Lose 3-1 to City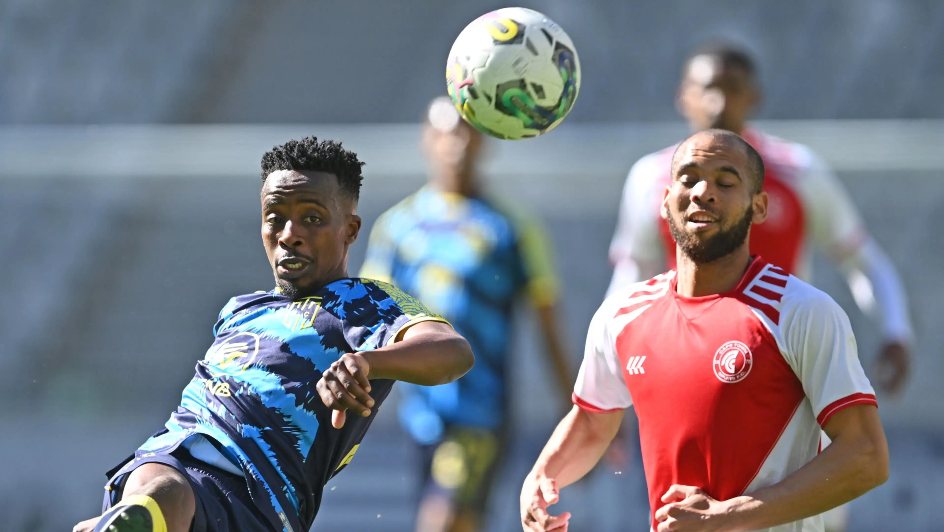 Cape Town Spurs are wallowing in last place on the Premier Soccer League (PSL) rankings following their seventh straight defeat on Saturday, 30 September, courtesy of Cape Town City.
Playing at Cape Town Stadium, Spurs were off to a good start with a goal from Ashley Cupido in the third minute. They maintained their 1-0 lead until the 45th minute, when City's Darwin Gonzalez was awarded a penalty.
In the second half, the Citizens broke through Spurs' defences to score another goal in the 70th minute, thanks to the quick footwork of Khanyiso Mayo. Unwittingly, Spurs contributed to their own undoing when defender Siyanda Msani scored an own goal 16 minutes later.
The 3-1 defeat has left Spurs reeling in 16th place on the PSL rankings with zero points. This has led the club's fans and pundits alike to believe that head coach Shaun Bartlett may be sacked in the near future.
However, Bartlett kept up an optimistic front in the post-match interview: "I think my whole life, I've always persevered, I've always had my back against the wall.
"I've got very thick skin, I've got broad shoulders; that's why I'm carrying this team, and I will continue carrying the team until the decision is made."
Image Credit: Source