soccer
Brazil Dedicate 4-1 Victory to Pele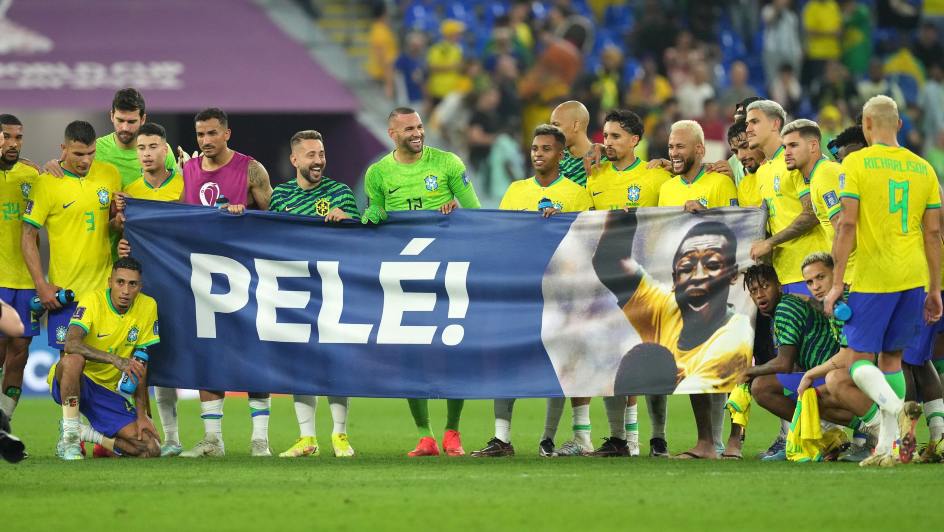 Brazil have done their country – and the legendary Pele – proud after advancing to the FIFA World Cup quarter-finals after bringing down South Korea at Stadium 974 in Doha, Qatar on Monday, 5 December.
Vini Jr., Richarlison, Lucas Paqueta and a returning Neymar all contributed to the team's victory in the first half, with the latter scoring his 76th goal overall for Brazil in the 13th minute – just one goal behind the all-time record of Pele, 82, who is currently hospitalised for colon cancer.
Despite South Korea's best efforts, with midfielder Paik Seung-ho scoring their sole goal at the 76th minute, Brazil emerged victorious.
After the match, Neymar told a media outlet that he hoped the win would comfort Pele.
"I hope he will be back in good health as soon as possible and that we could have at least comforted him with the victory," he said. "He needs a lot of strength from us and this victory is for him, so that he can come out of this situation and that we can be champions for him."
Brazil and Croatia will face off at Education Stadium in Al Rayyan this Friday, 9 December.
Image Credit: Source