entertainment
Celeb Twitter Round-Up: Bonang Matheba Calls Out "Useless" Nathi Mthethwa
South Africa's Minister of Sports, Arts and Culture, Nathi Mthethwa, has come under heavy fire from celebs and netizens alike after he revealed plans to erect a 100-metre flag monument in Pretoria, Gauteng.
Mthethwa is catching flak after he expounded on the project – which will cost a whopping R22 million! – during a television interview on Tuesday night, 17 May: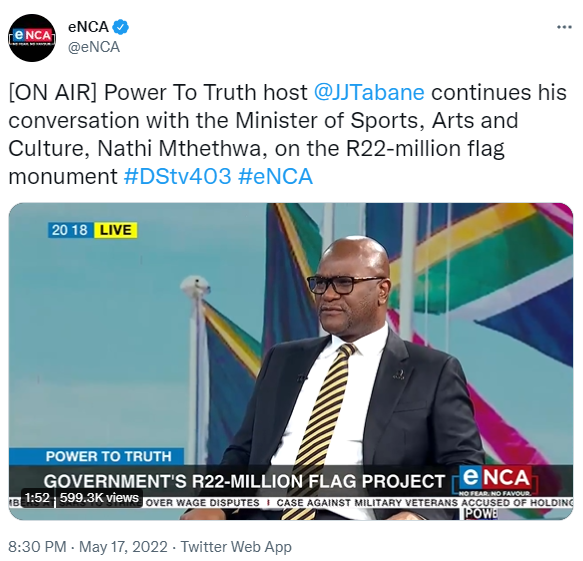 Leading the charge was media personality, Bonang Matheba, who didn't mince her words at all:


Other notable figures such as politician Simon Grindrod and researcher Suntosh Pillay followed suit:


Tweeps echoed Matheba, Grindrod and Pillay's thoughts, trashing the minister and the government at large:



User @_RealScotlande scoffed at the idea that the monument will be lit up and seen at night, despite the fact that Eskom is wreaking havoc right now:
Others reckoned that the R22 million could have been put to better use, like improving South Africa's education system and infrastructure, and assisting poverty-stricken communities:


@lihlekhumza_ suggested that the money could benefit struggling artists, particularly those who've had it rough during the COVID-19 pandemic:

Radio presenter Penny Lebyane chimed in with her two cents, only for media personality/author Redi Tlhabi to rebut (or should we say rebuke?) her: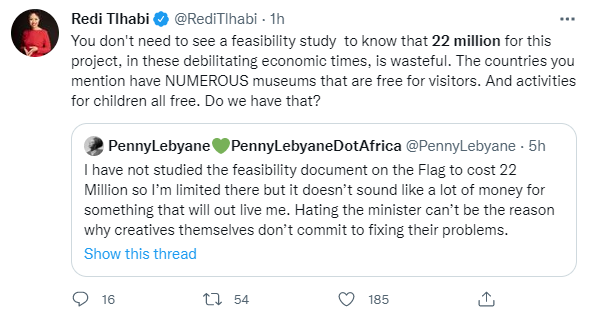 What do you think, folks? Is Mthethwa right to build this monument, or has he rightfully earned SA's ire? You decide!
Image Credit: Source