entertainment
Celeb Twitter Round-Up: Emtee Accused of Beating Pregnant Nicole Chinsamy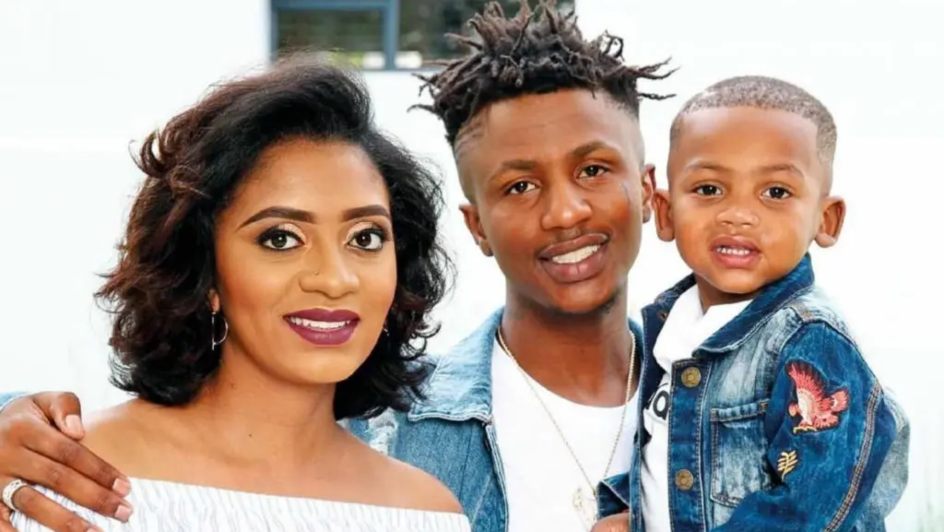 Emtee has been hit with accusations of gender-based violence (GBV), and going live on Instagram hasn't done much to help him in that regard!
On Thursday, 2 March, the "Abantu" rapper hopped onto Instagram Live, in which he is heard having a heated argument with his fiancee/baby mama, Nicole Chinsamy, and her mother:
In the video, Emtee asks why Chinsamy's mother is in his house, to which she replies that she's there "to protect my daughter because you want to hit her."
Chinsamy (who is visibly pregnant with their third child, BTW) then walks into the frame, holding up a phone showing a photo of her with scars from a beating allegedly inflicted by Emtee himself.
"This what you did to me," she's heard saying before Emtee dips outside and moves the camera away. However, the audio keeps going, with Emtee heard repeatedly denying Chinsamy as she says, "Show them what you did to me, how you beat me up on Valentine's Day."
Early this morning, Friday 3 March, Emtee again denied that he was guilty of GBV in a series of tweets: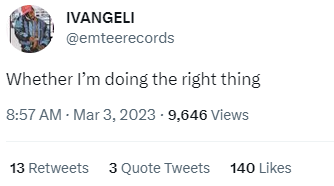 Judging by the response, however, most tweeps reckon he played himself here – BIG TIME: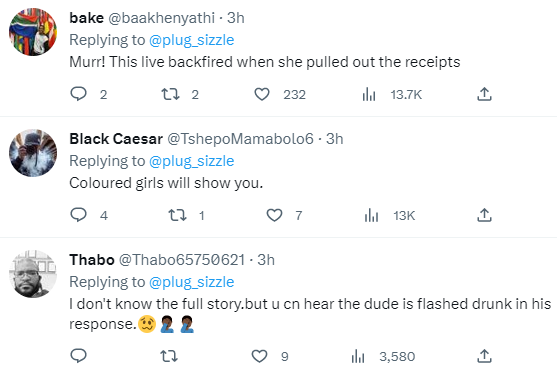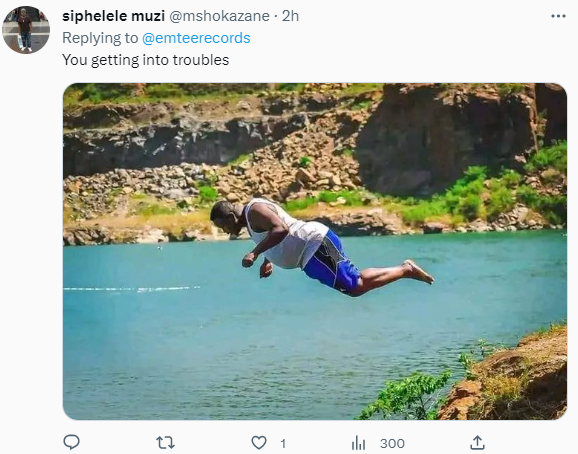 Some folks also picked up on how Emtee sounded, raising questions about his sobriety (or lack thereof, allegedly) at the time:


Then there were others who showed support for their fave while alluding to how he also was (allegedly) physically abused by Chinsamy back in 2020: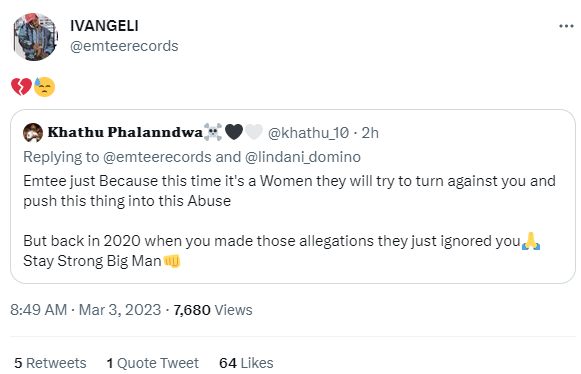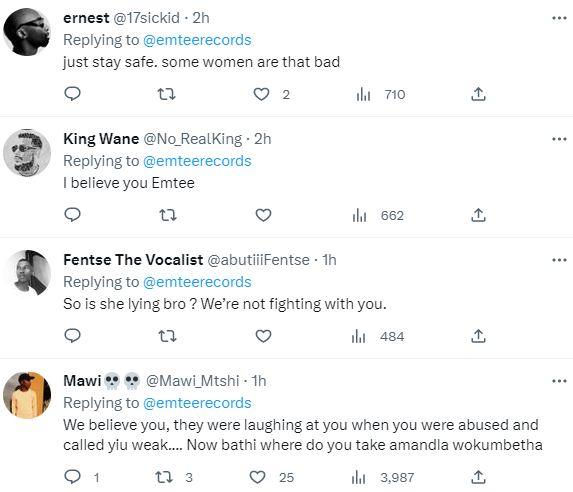 While it can't be denied that the couple have their issues with each other – much like any other couple – it should never ever boil down to assault/abuse of any kind, be it at the hands of the male partner or of the female partner.
Here's hoping Emtee and Chisamy can sort out their issues once and for all, but if they want to keep the public out of it, they'd best not resort to social media – especially Instagram Live!
Image Credit: Source