entertainment
Celeb Twitter Round-Up: Gogo Maweni vs SK Khoza, Child Support Edition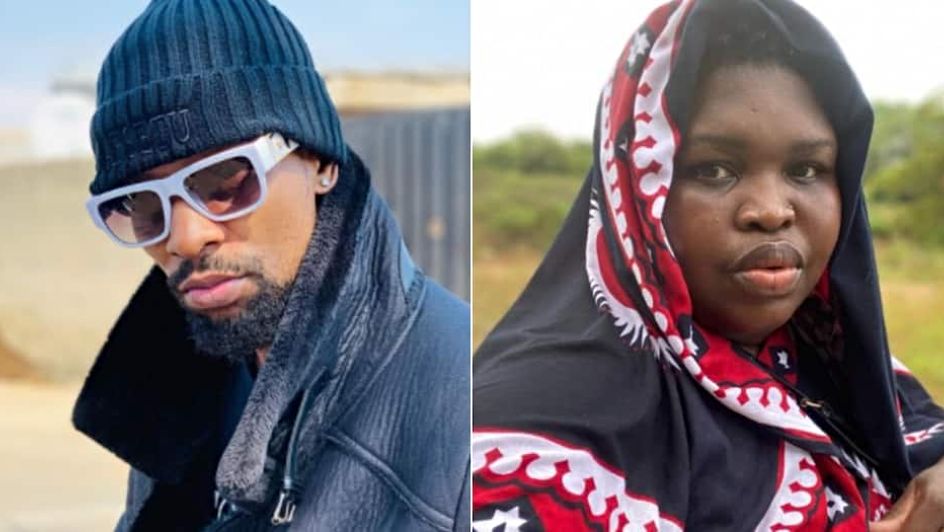 Sjoe, Sthembiso "SK" Khoza can't seem to catch a break.
First, the "Black Door" actor hit the headlines in April after videos of him getting into heated confrontations with strangers, insulting and swearing at them, emerged online. Three months later, a leaked sex video of him and a mystery woman surfaced, coinciding with the news that he was joining the (mostly sexually explicit) subscription service, OnlyFans.
Now, Khoza has encountered another pothole on the road to infamy: his baby mama, Gogo Maweni, has apparently slapped him with a court order after he allegedly failed to keep up with maintenance payments for their six-year-old son.
Controversial blogger/Twitter's little birdie Musa Khawula claimed as such on Monday, 29 August: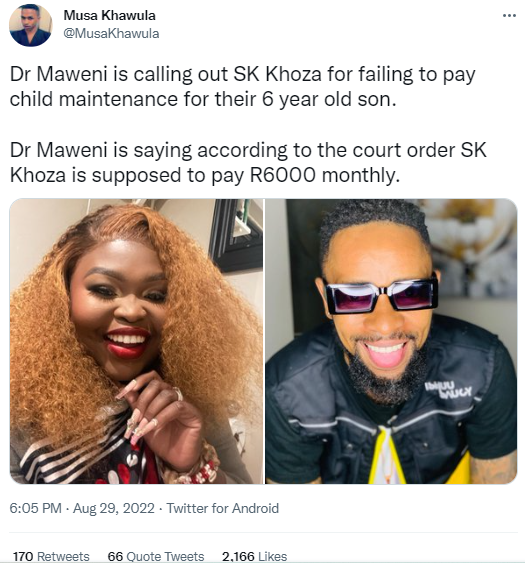 Per Khawula's tweet, Maweni – who plies her trade as a sangoma, entrepreneur and TV personality – wants Khoza to cough up R6 000 monthly as he's supposed to do.
ICYDK, she was previously accused of bewitching the actor, hence his current streak of bad luck, although she denied these allegations. Still, that hasn't stopped the majority of Mzansi tweeps from believing that she's got him locked in a curse.
As such, those same tweeps are confused about why Maweni isn't using her "loya" abilities to get the cash: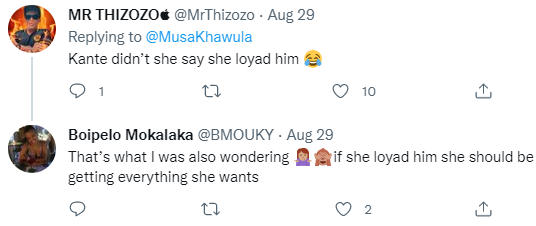 Meanwhile, some peeps are wondering why she wants R6 000, which they think is a lot of money to care for a child, while others came up with their own theories: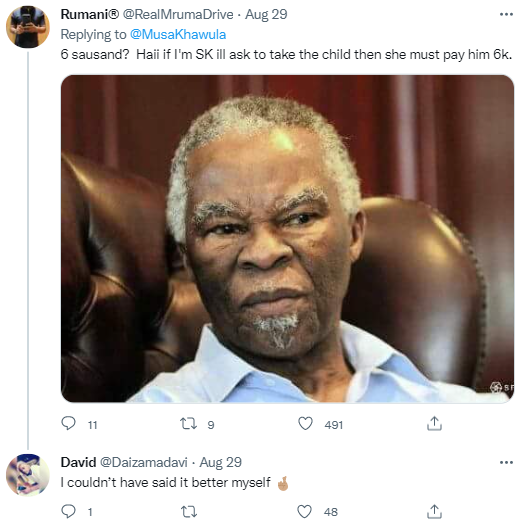 Some tweeps reckoned that Khoza shouldn't be committed to paying child support, going as far as to (harshly) allege that the child was only the product of a one-night stand, which prompted this stern tweet from @MpumeGumbi95:

The whole drama also got Maweni herself to intervene, saying that she doesn't need to resort to using her abilities to get her money from her baby daddy – in fact, she wants nothing from him at all: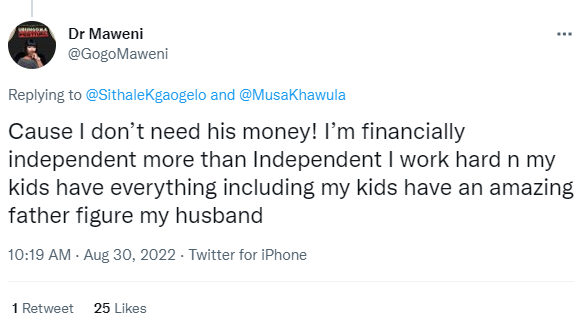 @kabontle62 joked about it, prompting Maweni to cut in again: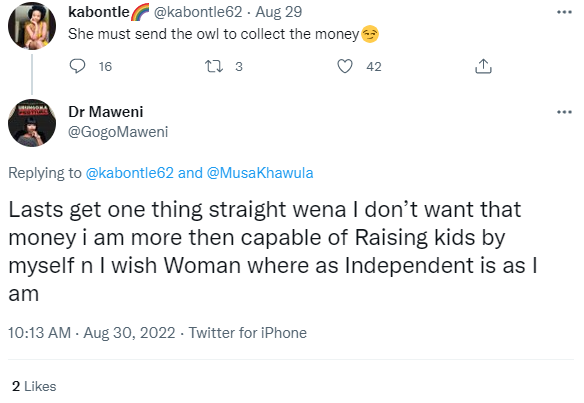 As for the alleged R6 000, she wrote: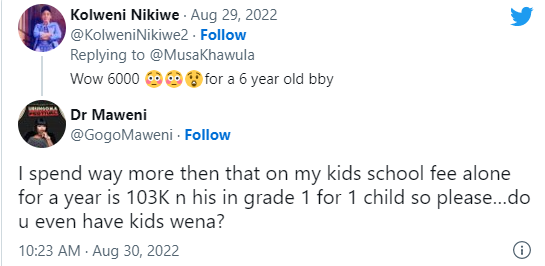 This prompted a mixed response from her fans:
Ultimately, @Benji_Khumalo and @Tash53616131 had opposing things to say about the whole drama:
No matter who's right or wrong, or what's true or false, here's hoping Khoza and Maweni can hash this out responsibility for the sake of their son.
Image Credit: Source