entertainment
Celeb Twitter Round-Up: "Jerusalema" Hitmaker Gets Hit with Lawsuit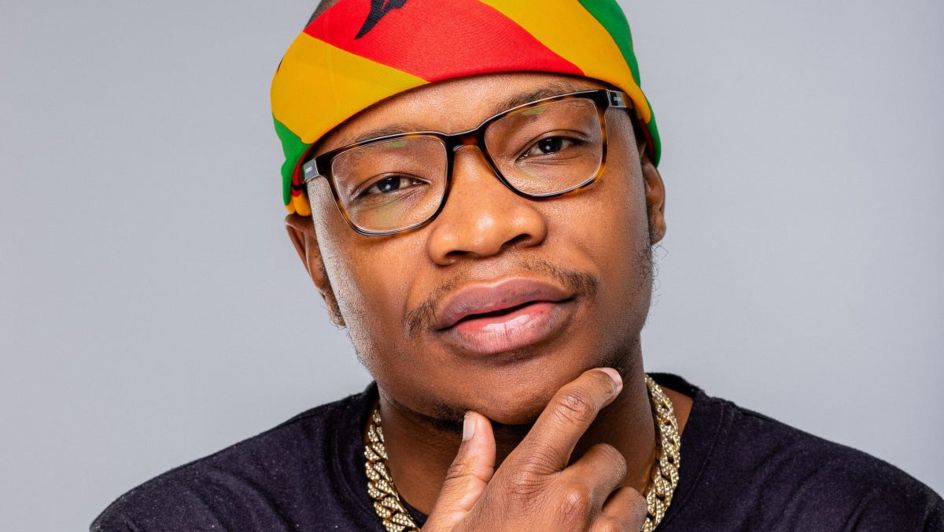 After its release in 2020, "Jerusalema" by Master KG – which features the vocals of Nomcebo Zikode – took the whole world by storm. But now a legal storm is brewing on the horizon, and it's got the whole of Mzansi Twitter up in arms.
According to reports, Charmza the DJ and Biblos – two Limpopo-based record producers and deejays – have slapped Master KG, record label Open Mic Productions, and music distributor Africori with a copyright infringement lawsuit over the hit song.
Entertainment blogger/the people's pot-stirrer, Musa Khawula, explains: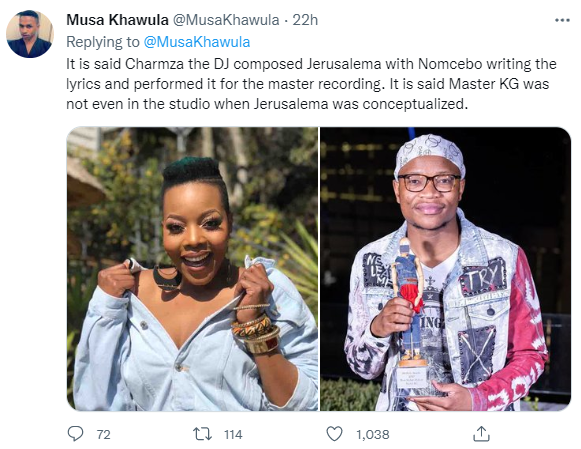 In other words, Charmza and Biblos (real names Presley Ledwaba and Ntimela Chauke) want KG (real name Kgaogelo Moagi) to acknowledge that he had nothing to do with the composition of "Jerusalema", which has earned him worldwide recognition.
Presumably, if KG is found guilty of infringement, then he will have to pay the duo – the alleged rightful owners of the song – big bucks and more.
A court summons that was certified in June made the rounds on Twitter on Tuesday, 26 July: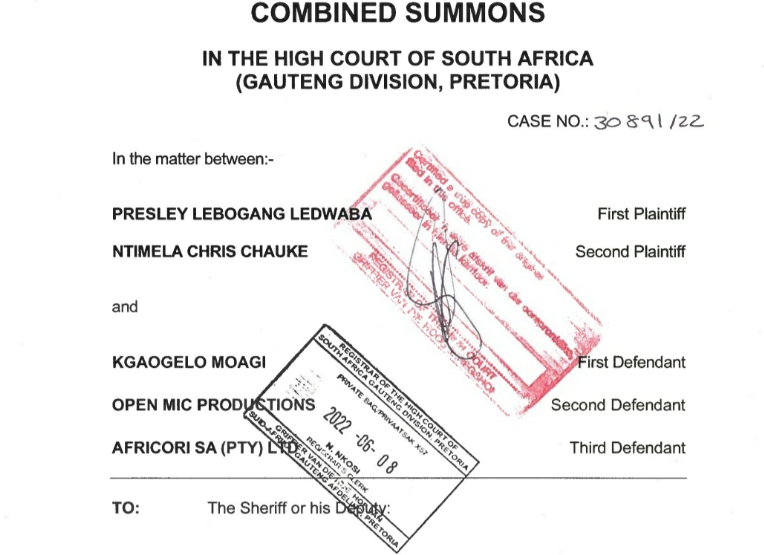 KG himself has since refuted Charmza and Biblos' infringement claims, saying that he is willing to go to court in order to clear his name. What's more, he even took a shot at the summons document: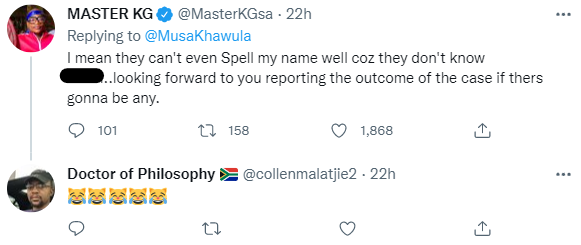 His girlfriend, songstress Makhadzi, showed support for her man: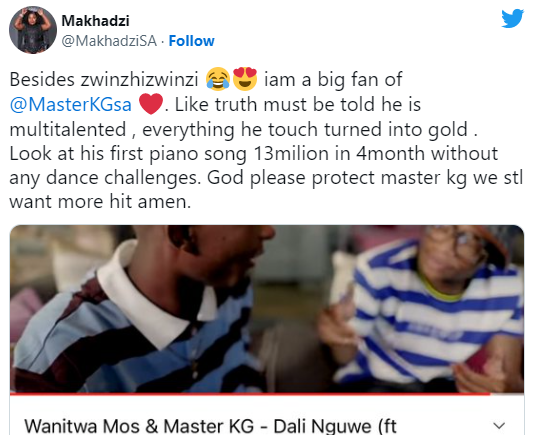 As one can see, many tweeps are also on KG's side: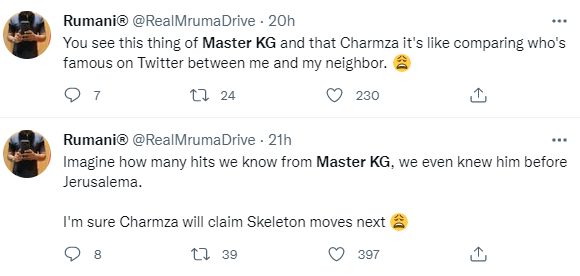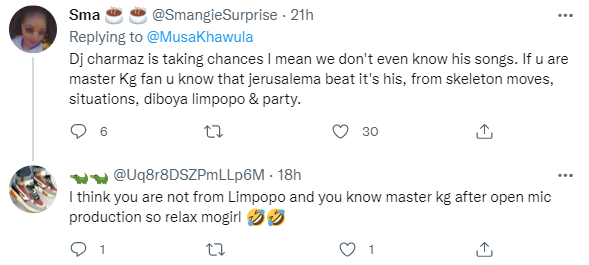 Some tweeps even questioned who Charmza was and why it took him this long to make a case against KG: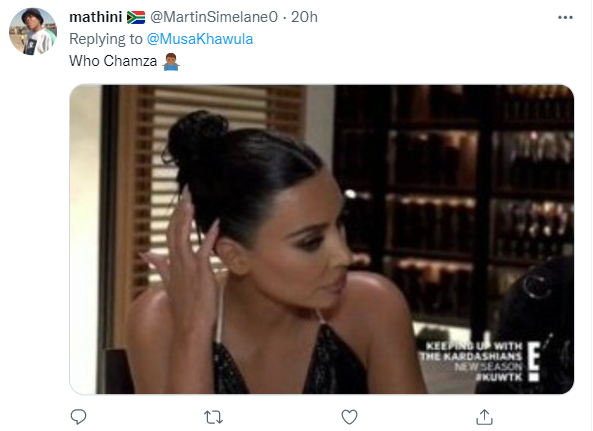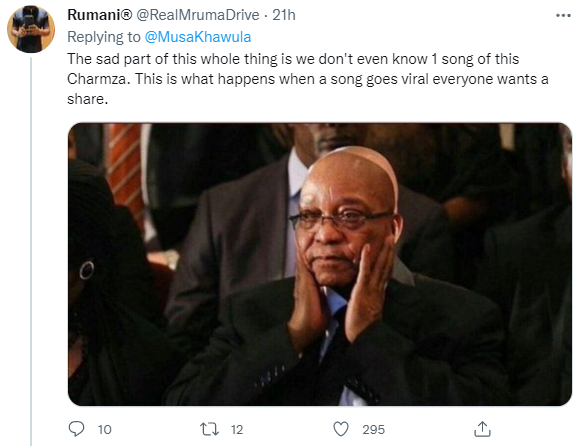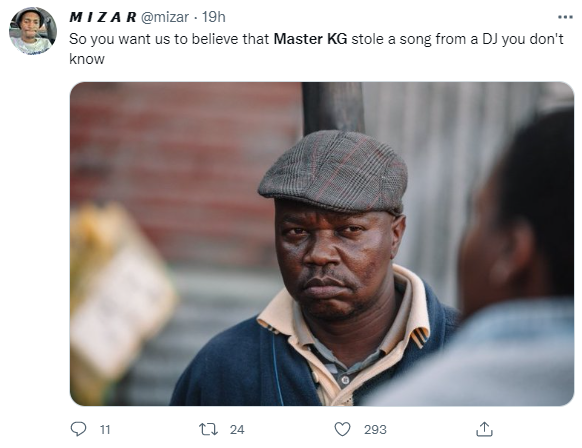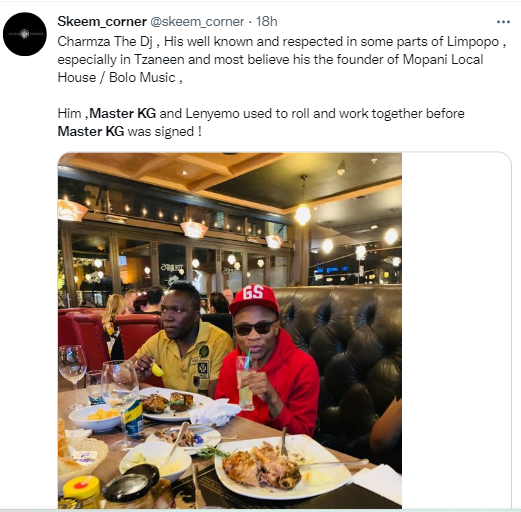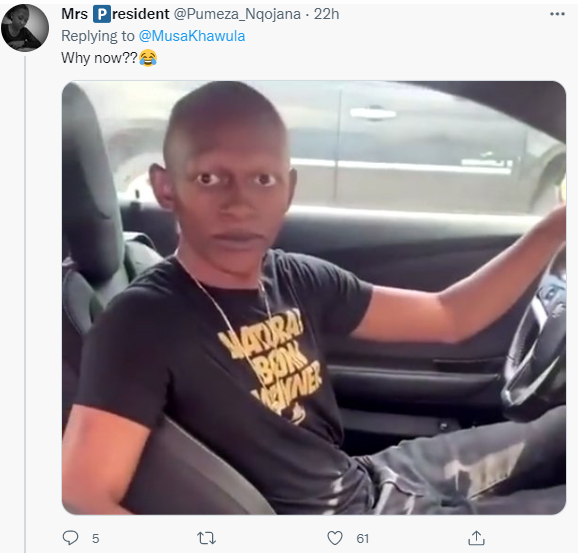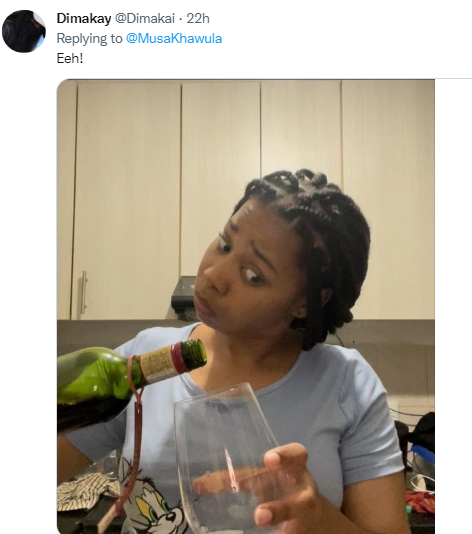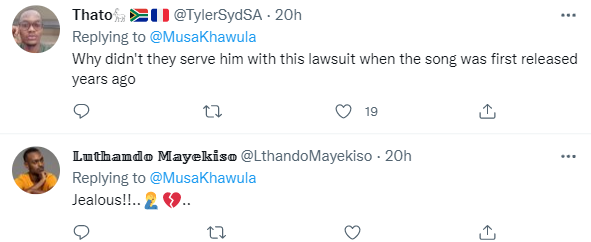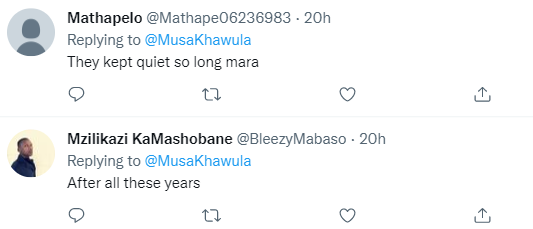 Tweeps like @ChrisExcel102, @tiyanimbhungana and @King_Modjadji dragged Zikode – who, in 2021, accused KG of not paying her any royalties from the song – into it:


Tweeps also pointed out that the song's lyrics has its roots in a well-known hymn: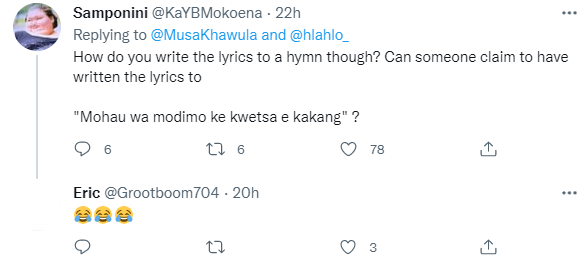 @zwelistos called for peace between our local artists, to mixed results: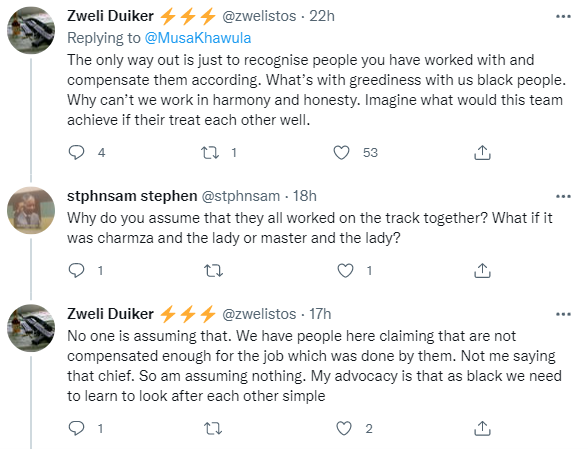 In the end, @Hlaha8610214 tried to make light of the situation (we think?):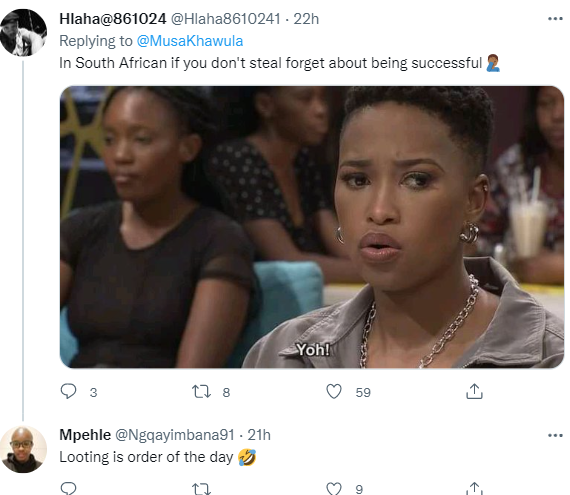 Charmza and Biblos have set the legal ball rolling – doubtless, tweeps will be keeping a close eye on how this lawsuit turns out!
Image Credit: Source