entertainment
Celeb Twitter Round-Up: Mzansi Twitters Rags On "Gqeberha"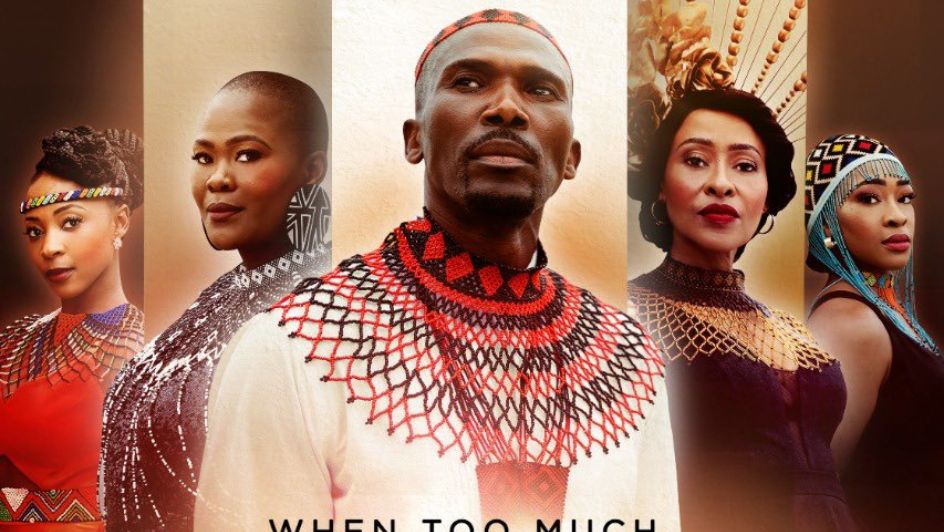 After "The Queen" bowed out earlier this month, viewers had high hopes that its replacement, "Gqeberha: The Empire", would be a sure-fire hit.
Well, the verdict is in, and Mzansi Twitter thinks it's more of a miss, than a hit.
ICYDK, "Gqeberha" details the life of a rich, polygamous isiXhosa man and how it's suddenly shaken up by betrayal, jealousy and dramatics galore. Sounds like something up to the standards of "The Queen", right?
Not in the opinion of entertainment blogger Phil Mphela, who tweeted his thoughts (some, not all), about the show's production on Thursday, 19 January: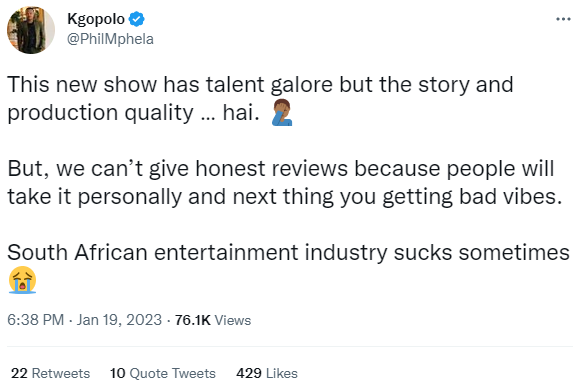 This opened the floodgates for those who also didn't find the show to their liking. They took aim at the storyline, as well as Tshedza Pictures (the production house which also fronts "The River" and "The Republic"):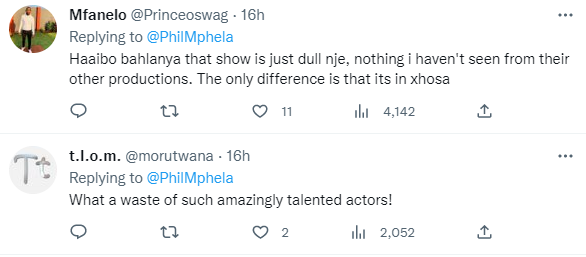 @ChrisExcel102 even compared it (unfavourably) to our very own "Lokshin Bioskop" movies, which are known to be made on low budgets: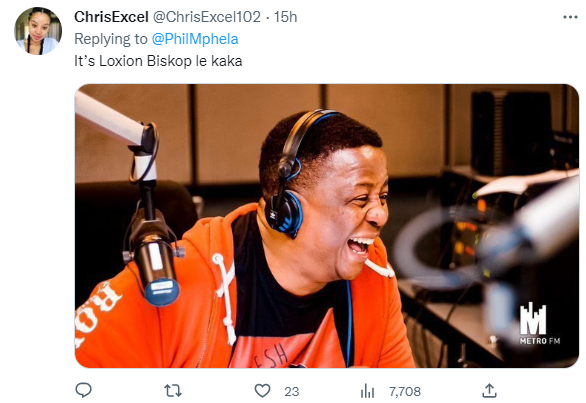 As such, users like @BoostingCable, @LungaBigarm and @tabby920724 are calling on Mphela and other critics/influencers to actually share how they REALLY feel – and surprisingly not for petty reasons:




@Ms_McKaye brought up a valid question/point about that, though:

As did @Mngqusho_:

Look on the bright side, folks. "Gqeberha" is new, and it still has time to iron out the wrinkles and grow its beard. Perhaps Mphela and others will come clean and their critiques can help improve the show's overall quality.
As always, watch this space!
Image Credit: Source