entertainment
Celeb Twitter Round-Up: New Year, Nude Leaks, Promises Babes Wodumo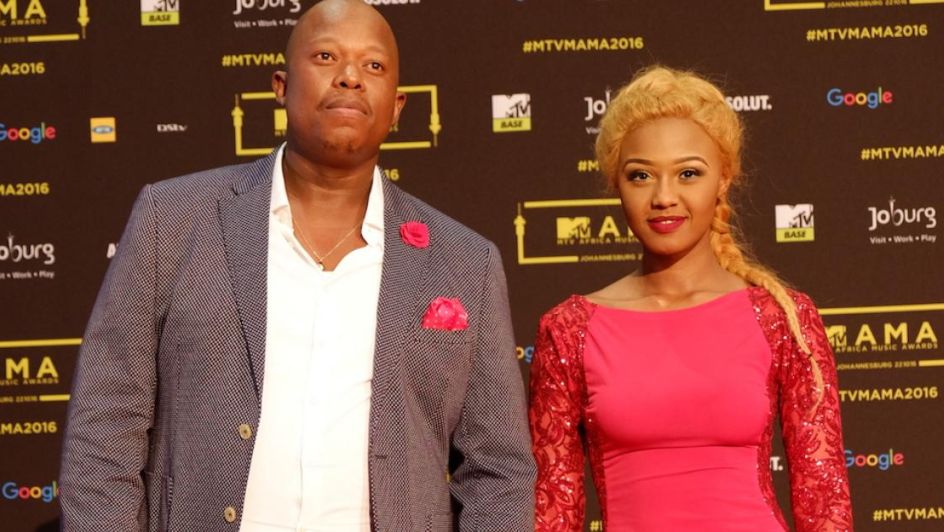 There's no timeline on grief. So, it seems like Gqom musician and new widow Babes Wodumo is done mourning for her husband, Mampintsha, if this viral video is anything to go by!
Mampintsha – real name Mandla Maphumulo – was just 40-years-old when he passed away on Christmas Eve following a fatal stroke. He was laid to rest at the Lala Kahle Cemetery in Botha's Hill, KwaZulu-Natal last Friday, 30 December; during the funeral proceedings, Wodumo told mourners in attendance that she did not know the password to her husband's cellphone.
Now, it seems like the "Wololo" songstress has finally unlocked it, and she's discovered less-than-savoury messages and images that she apparently intends to show to the world.
On Wednesday, 4 January, a clip of Wodumo revealing that she found the password, unlocked the phone, and found messages made to other women quickly went viral: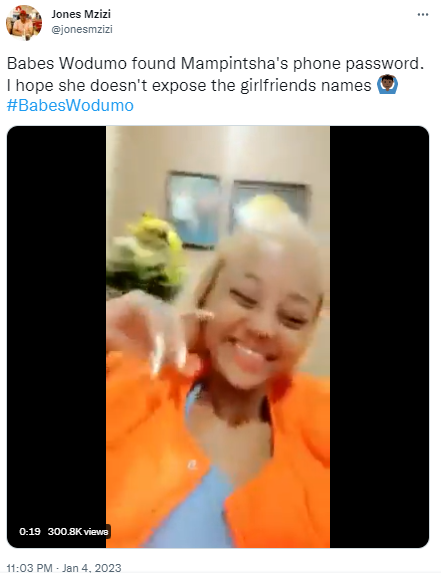 Although she claimed she still loved her late husband and that she will just satisfy herself by reading those messages in private, tweeps weren't so sure: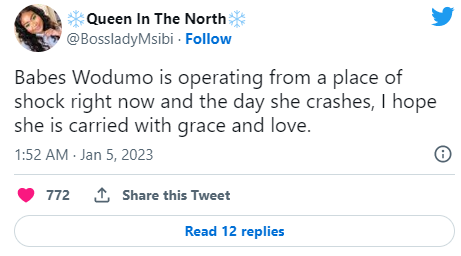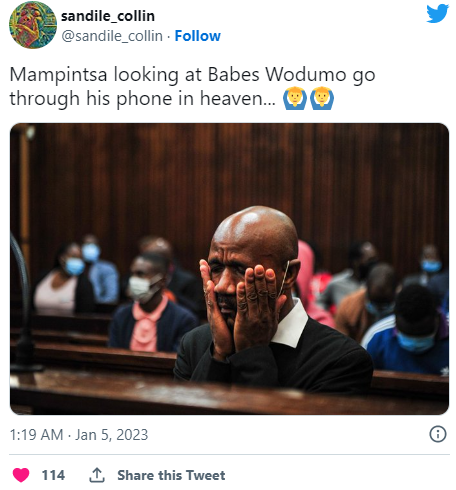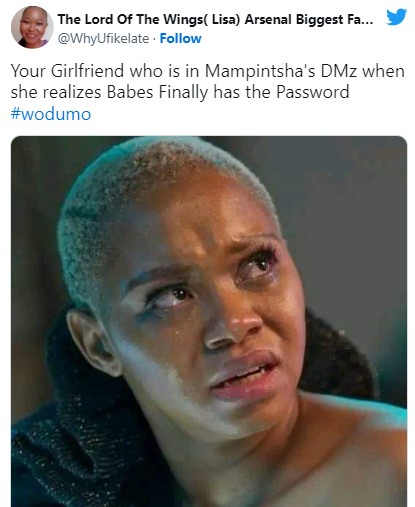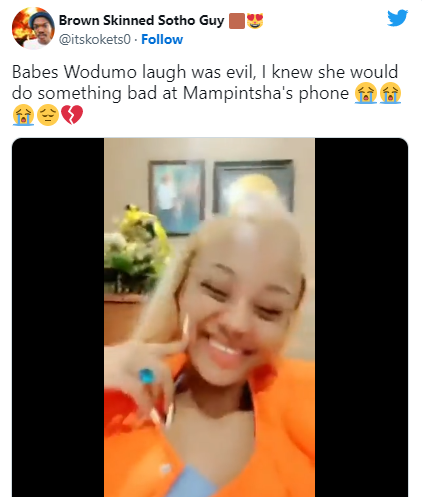 And as sure as anything, some of those tweeps' fears may be justified when a screenshot of Mampintsha's WhatsApp status, made by Wodumo herself, made the social media rounds: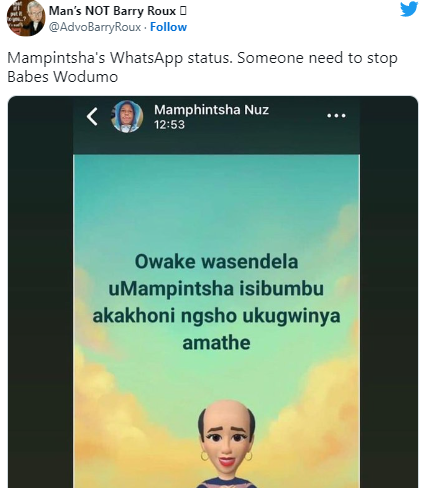 As did this one: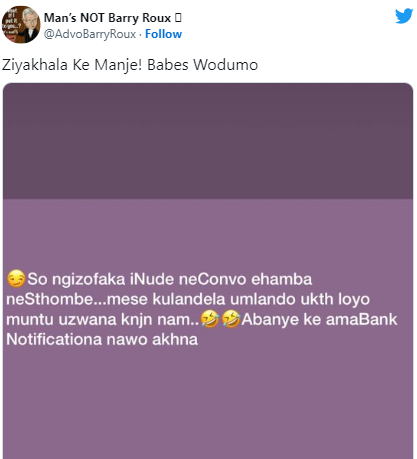 Both statuses show that not only Wodumo discovered nude images on the phone, but that she also plans to LEAK them, as well as the messages between Mampintsha and his alleged side-chicks!
As you can see, Mzansi Twitter is feeling a rollercoaster of emotions about these revelations and what is (possibly) to come. These mainly ranged from amusement …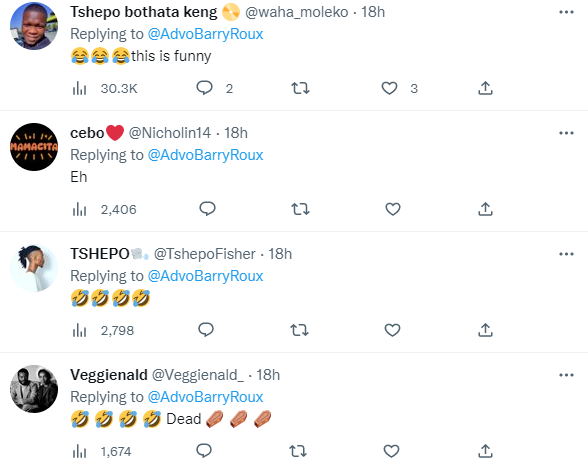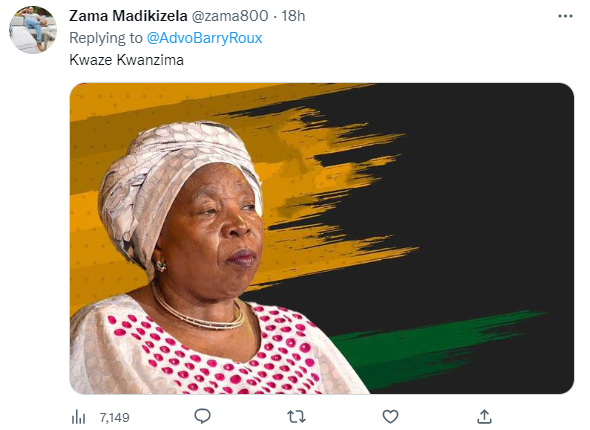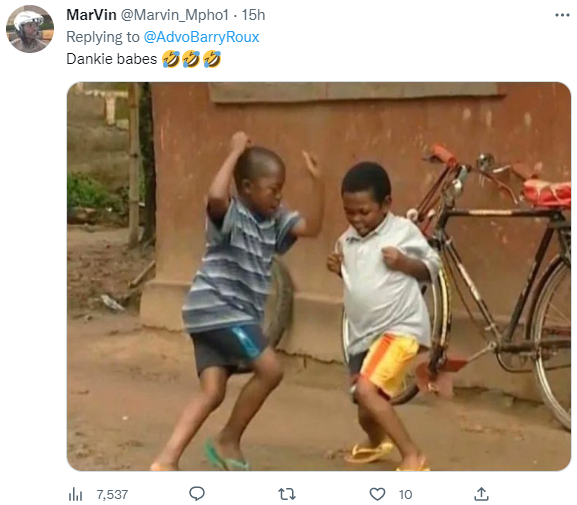 … to sympathy and concern about Wodumo's welfare, particularly about the legal ramifications of leaking nudes online: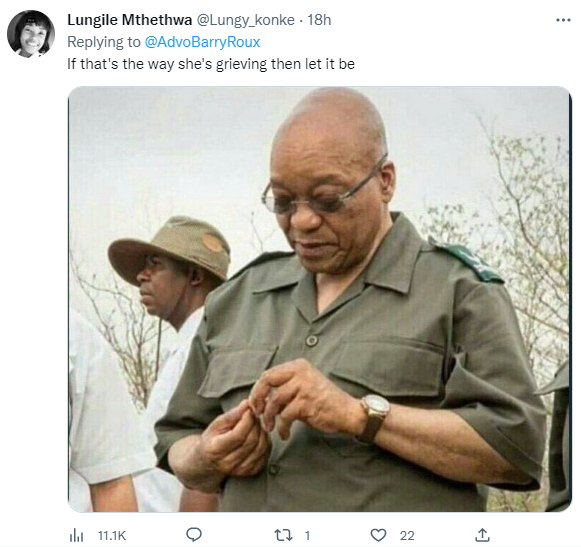 Although it can be agreed that Mampintsha was full of complications in life (and arguably in death, too), perhaps Wodumo ought to heed tweeps' warnings before going full steam ahead on exposing the snacks that interfered with her marriage dish. Then again, these same tweeps will probably hound her 'til those leaks come through.
What a way to start the new year.
Image Credit: Source