entertainment
Celeb Twitter Round-Up: Ntsiki Mazwai Apologises for "Weave Rants"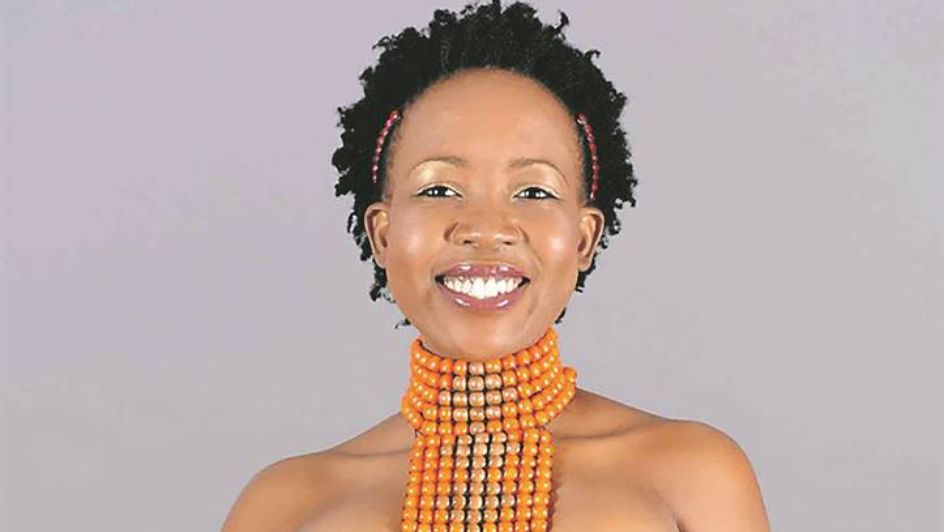 Poet/singer/Twitter mainstay Ntsiki Mazwai is a social media firebrand of note. From drinking culture and spirituality to men in the local entertainment industry, she's not shy to voice her opinions about ANYTHING.
This includes black women's hair: specifically, Mazwai was adamant that black women should not forsake their natural hair for weaves:
Observe these tweets from 2020: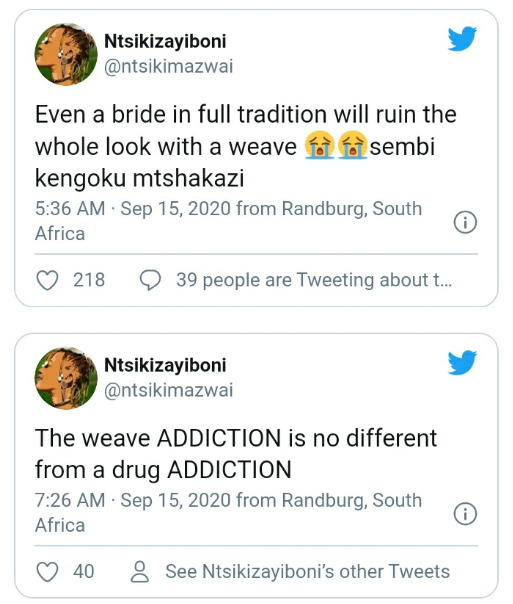 As you can imagine, peeps were NOT happy about her stance (especially her comparing "weave addiction" to drug addiction).
Music mogul/Twitter menace Nota Baloyi apparently shared the same views as her, as shown by this dig at Miss South 2021 Lalela Mswane last year: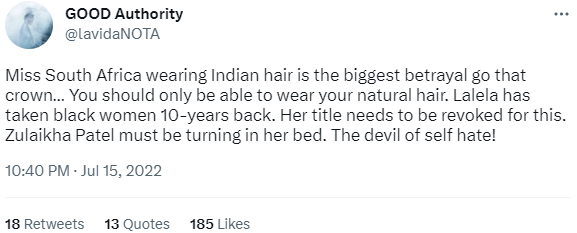 Three years later, it seems like Mazwai has done an about-face – she tweeted this out on Tuesday, 28 March: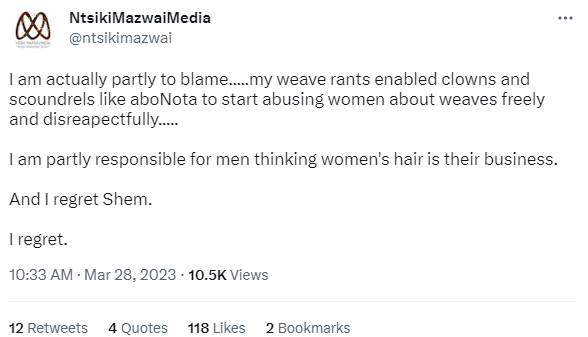 As you can see, she seems genuinely sorry about giving guys like Baloyi a platform to bring women down. Whether or not she still thinks weaves are a bad idea isn't clear, but she's at least acknowledging that women's hair is nobody's business but their own.
This prompted mixed reactions from tweeps who either praised her for mature outlook or telling her not to apologise for others and their own opinions on the matter: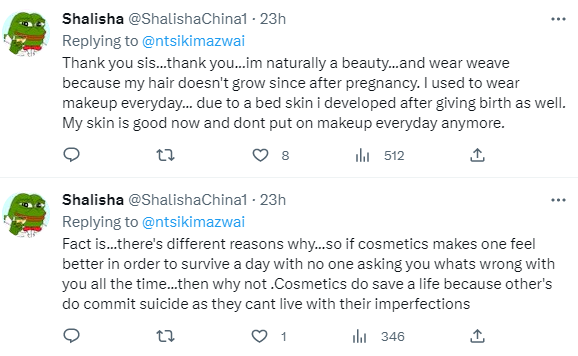 @MteezyT also took a shot at Baloyi and introduced a lekker word:

Yup, "chihuahuaing" seems like the perfect way to describe his ranting!
While it's good to see Ntsiki Mazwai owning up to her actions, it would be cool to find out if her stance on weaves has softened, 'cause at the end of the day, how a woman wears her crowning glory is her personal business!
Image Credit: Source