entertainment
Celeb Twitter Round-Up: SA Twitter Reacts to Trevor Noah Hate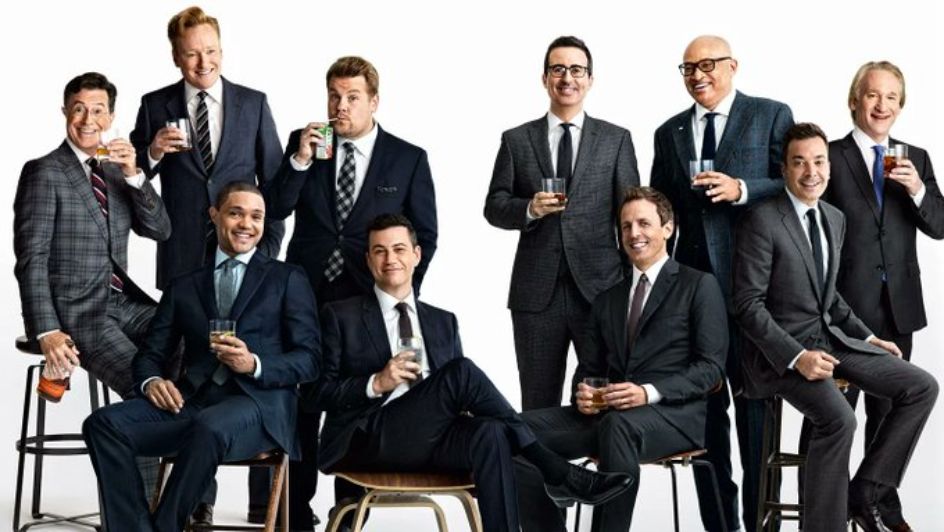 Love him or hate him, Trevor Noah is undoubtedly a star in his own right. He paid his dues on the South African comedy circuit and got propelled to the international stage, where he's been equally praised and criticised for his brand of comedy, all the while carrying the Mzansi flag high.
It even got Noah the lead hosting gig on "The Daily Show"; he held down the position from 2015 until 2022 – a very short stint compared to other network TV hosts/comedians, but at least he cemented himself among the greats.
But according to US Twitter user @EndWokeness, who's known for always making EVERY topic about politics, these "greats" are in fact the worst:
Yup, the likes of Conan O'Brien, Bill Maher, Stephen Colbert and many more are apparently in the same WhatsApp group, that being comedians who've never actually "made anyone genuinely laugh."
While your mileage may vary on who's funny or not (with most touting O'Brien and Maher as genuine belly-busters), the tweet did incur the wrath of some Trevor Noah fans: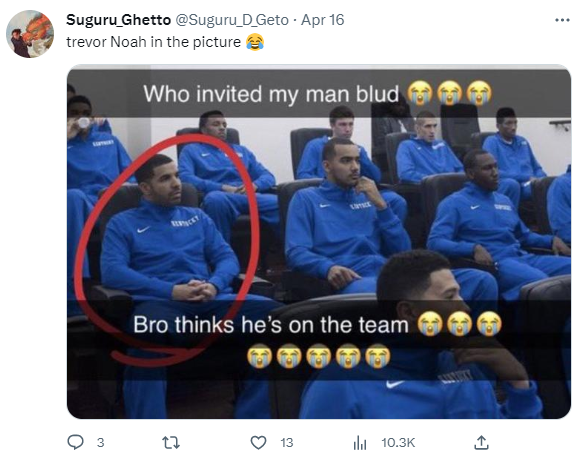 It also got South Africans out here serving up essays about why he's good at what he does and why @EndWokeness shouldn't dare say anything on their behalf about him, let alone besmirch him: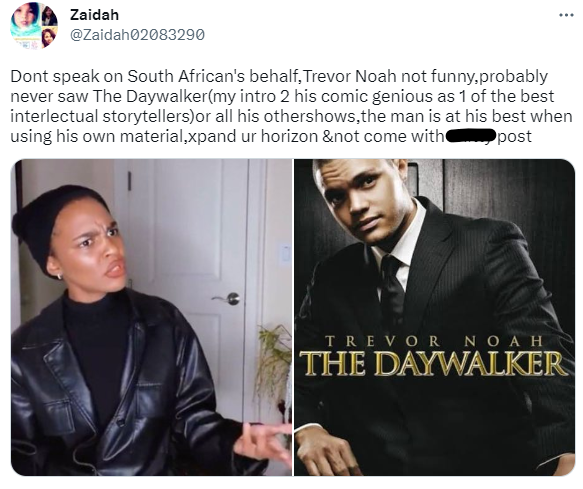 What do you think, folks? Do you think @EndWokeness is reaching or do you agree that Trevor Noah falls into the same category? Either way, there's no wrong or right answer!
Image Credit: Source