entertainment
Celeb Twitter Round-Up: Shoki Mmola's Ex-Hubby Joins "Scandal!"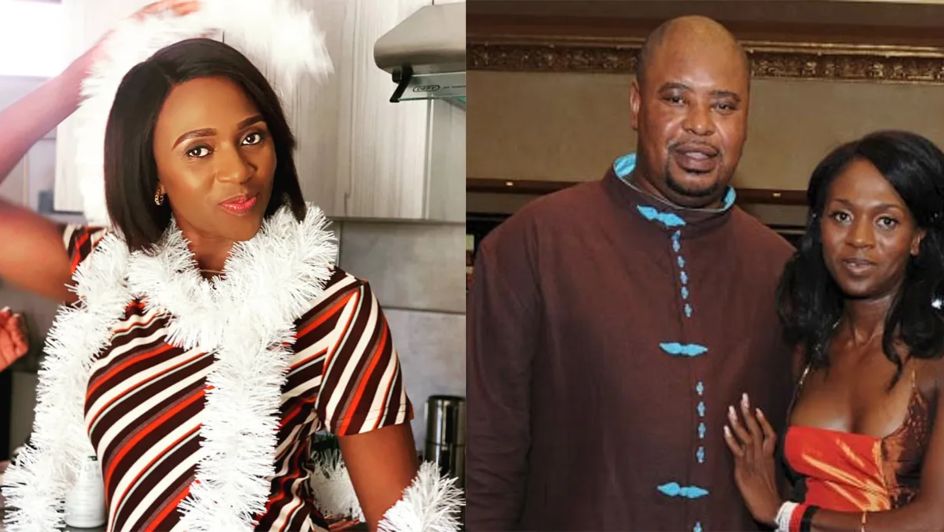 Folks on Twitter are NOT happy that Sello Sebotsane is joining "Scandal!", especially when his ex-wife, Shoki Mmola, whom he allegedly abused, is one of the cast members.
Five years ago, Mmola – who joined the soapie last month to play Prudence Molepa – opened up a case of domestic violence against Sebotsane, who allegedly subjected her and their children to devastating physical abuse. They have since divorced.
But now, it seems like ETV have brought a big "oof" upon themselves after casting Sebotsane on the same show: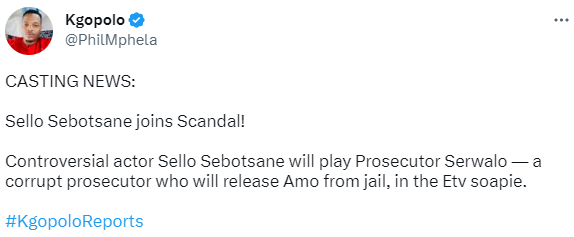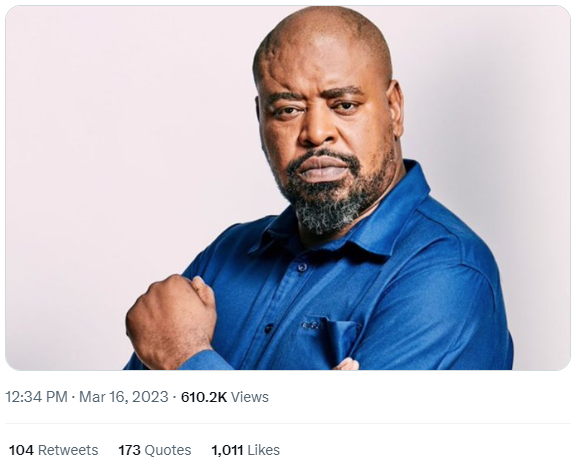 Per entertainment blogger Phil Mphela's tweets, he will be playing Prosecutor Serwalo, a corrupt prosecutor who will release Amo from jail.
Naturally, tweeps began to connect the dots and wondered what the heck ETV and the producers behind "Scandal!" were thinking: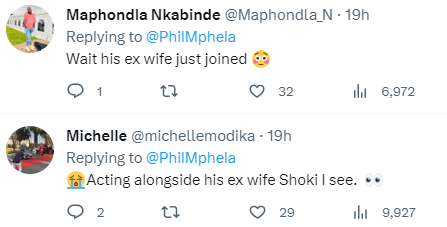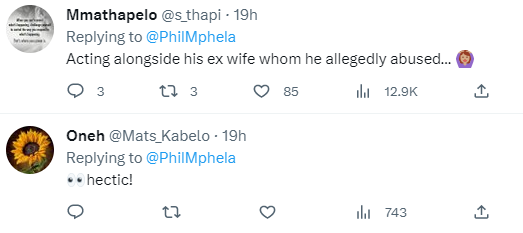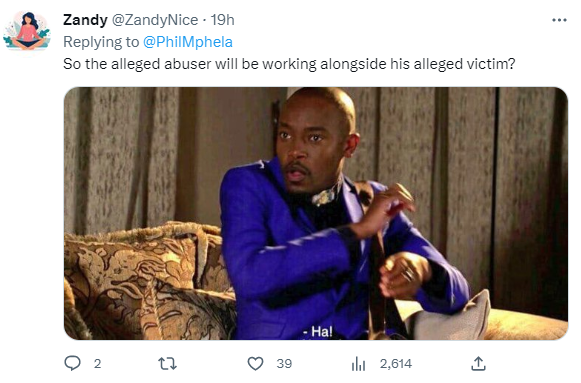 Mphela followed up with another tweet, which was probably meant to be reassuring … sort of:

While peeps like @kearabilwemash2 and @WJonga are relieved … 


… others like @wakapalesaa are not happy that Sebatsane is being given opportunities like this in spite of his alleged past actions:

Neither Mmola nor Sebotsane have commented on these reports, but given how the former has been very vocal about how the latter treated her, it's still disgusting and off-putting for her to possibly share the same space with her abuser in the near-future. Also, this whole drama will distract viewers and fans from enjoying the actual show (which, given this drama in the first place, may be uncomfortable to watch from here on out).
What do you think, folks? Will the former couple hash out their differences if they haven't already? Will ETV keep on Sebotsane following the backlash or boot him off the show? As always, watch this space!
Image Credit: Source