entertainment
Celeb Twitter Round-Up: Thickleeyonce Won't Let Nota Baloyi Smash Her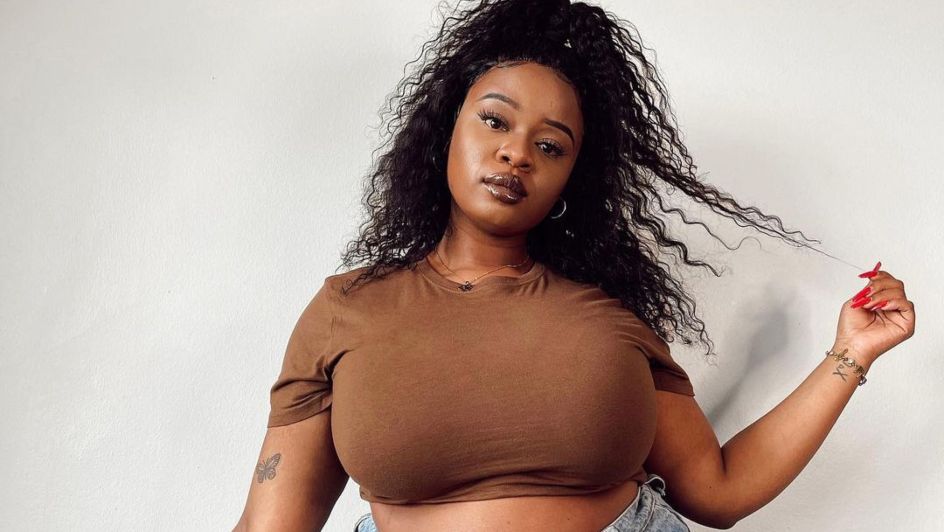 Thickleeyonce is not one to be trifled with, especially when it comes to her weight. Rapper and music executive Nota Baloyi learned this the hard way when the plus-sized model clapped back at him on Twitter for his disrespectful remarks.
Baloyi – who's been known to bash black women and social media influencers – once again took to Twitter on Tuesday, 27 September, to air his grievances with the opposite sex. This time, he dragged Thickleeyonce, rapper Cardi B and his personal taste into the mix:

Thickleeyonce took it as a (sort of) compliment, before throwing his tweet back in his face: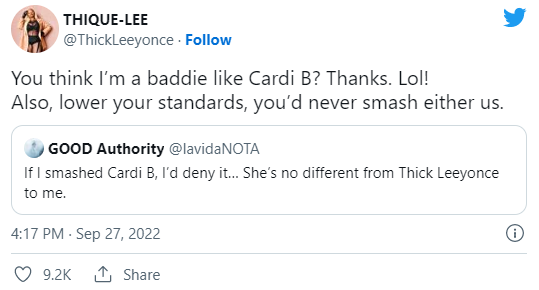 Not even 20 minutes later, she followed up with this candid observation:
Her fans rallied to her aid on the timeline, lashing out at Baloyi for his attention-seeking ways, saying that he'd never have a chance with her in the first place.
@thee_adv brought Baloyi's estranged wife, songstress Berita, into the mix (albeit unnecessarily, because we all KNOW she's above and beyond the guy's so-called standards):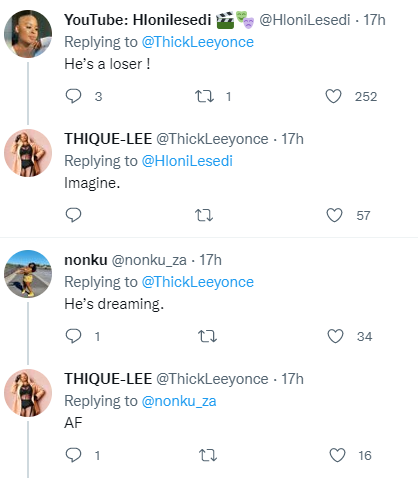 Of course, the trolls exited their caves to add to the drama (also unnecessarily):


One such troll named @FMushaphi body-shamed Thickleeyonce in the form of a long-winded speech, much to @thandoz23's annoyance: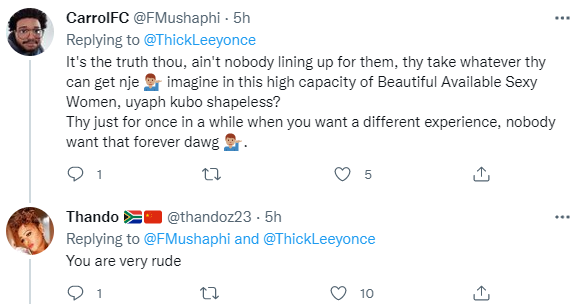 @Wiseman970304 tried to be a wise guy, but @Rhee_Afri was not having it: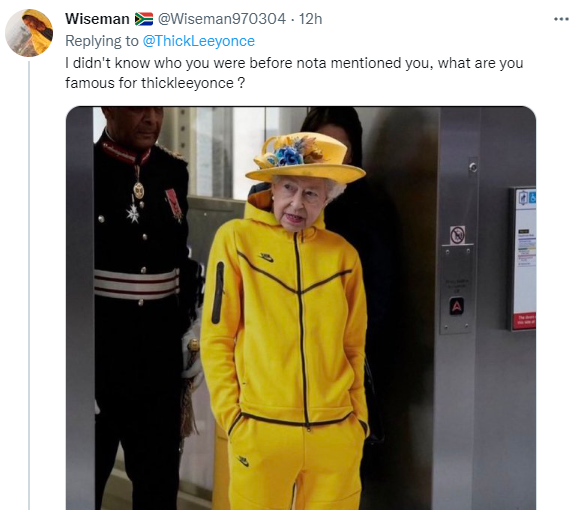 There you have it, folks: has Thickleeyonce dealt with Nota Baloyi once and for all, judging from his silence, or is he planning to strike back? Who is he gonna target next? As always, watch this space!
Image Credit: Source