entertainment
Celeb Twitter Round-Up: Top 5 Times Nota Baloyi Exploded on Twitter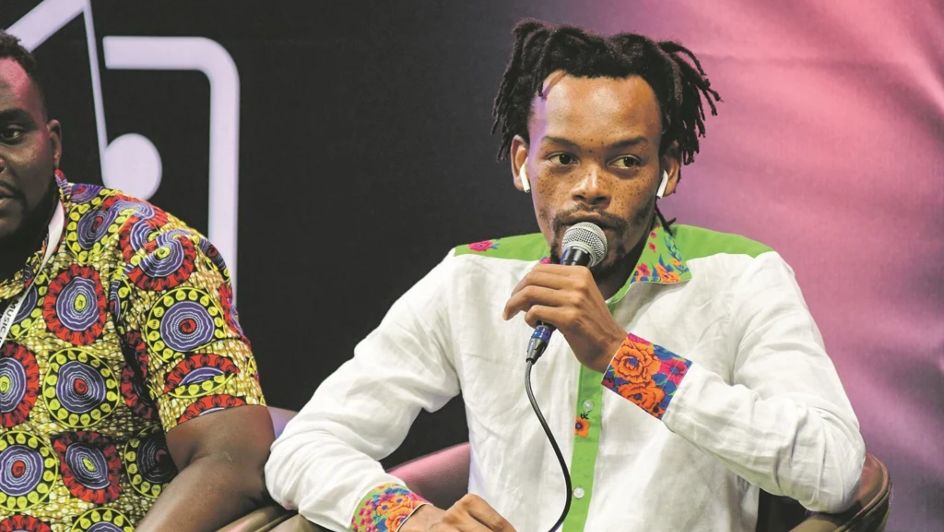 Let's face it: Kanye West walked so that Nota Baloyi could RUN.
When it comes to airing his opinions (unnecessary, controversial or otherwise), Baloyi is faaaar from being shy. In fact, the rapper/music executive has turned it into an art form … or at least the online equivalent of creating a car crash that no one can look away from.
Today, we're taking a look back at the top five moments that Baloyi went off on Twitter in 2022:
5. Black Women, Beware!
Baloyi was really in his feelings on 13 July when he embarked on a rant centering around black women in South Africa after saying that black men should marry white women because it's a safer option. He then turned his ire towards influencers like Cyan Boujee and Mihlali Ndamase: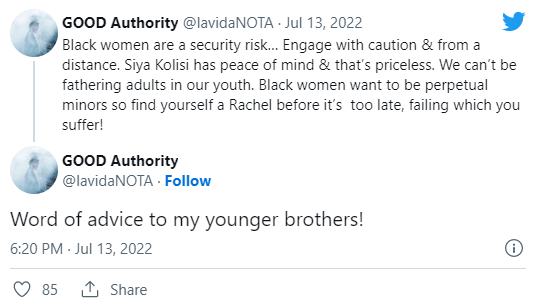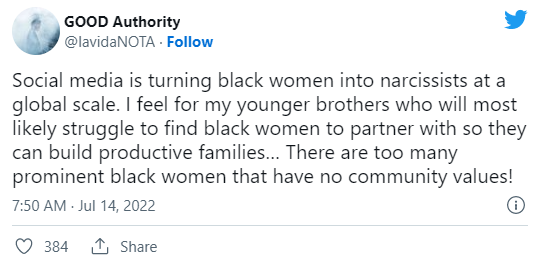 For all intents and purposes, Boujee and Ndamase are still doing their own thing quite happily, so it remains to be seen if they (and the rest of the black women of SA) will give Baloyi the time of day anytime soon.
4. Homeless Accusation Backfires
Not even Baloyi's estranged wife, Zimbabwean songstress Berita, is immune from his attacks. He's known for bashing her for EVERYTHING, from her so-called "thirst-traps" to accusing her of being possessed by demons (more on these later!).
Back in October, he tweeted that Berita was homeless after spending all her money:
Not long afterwards, however, Berita served him with a response, and a very classy one at that: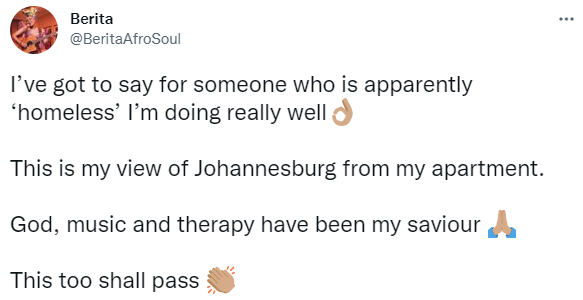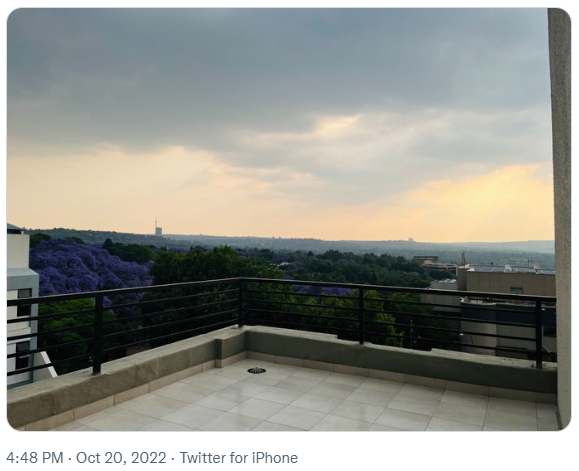 Man, if this is Baloyi's definition of "homeless", then we can't wait to hear what he says (or inevitably tweets) when Berita moves into a mansion one day!
3. Numbers Sabotage
Not long after taking a break from picking on Berita's (ahem) living situation, Baloyi then targeted fellow rapper, AKA.
He accused AKA of using his current beef with Cassper Nyovest to boost his own album sales, thus sabotaging the chances of Costa Titch, who had released his latest album, "Made in Africa":

Baloyi also dragged Yanga Chief into the mix, claiming that AKA wouldn't be anywhere without him: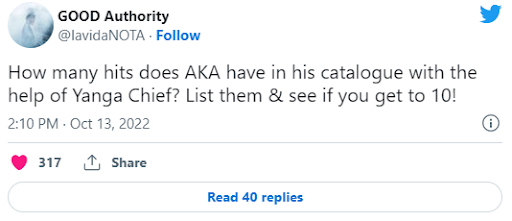 To prove his point about AKA's "success", he pulled up some numbers to prove that the "Lemons" hitmaker was fudging about being top of the charts, when he was only really #2: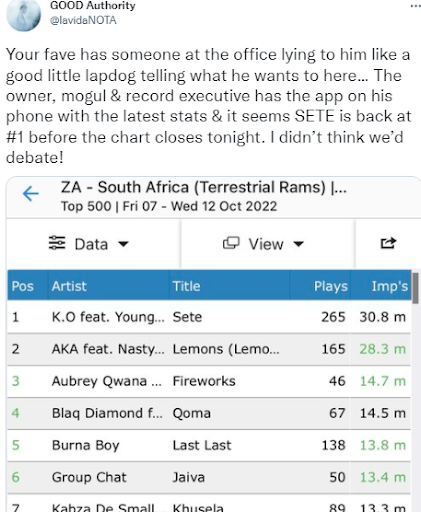 Although AKA's stans and Baloyi's fans immediately clashed over these views, Twitter users @okmalumsteven and @Land_a_priority pretty much summed up the rest of the country's feelings for us:


2. Praying for the Slay Queen
In the heart of Women's Month, Baloyi expressed his "concerns" about Berita and her "slay queen tendencies" after she posted pics from her music tour to Malaga, Spain: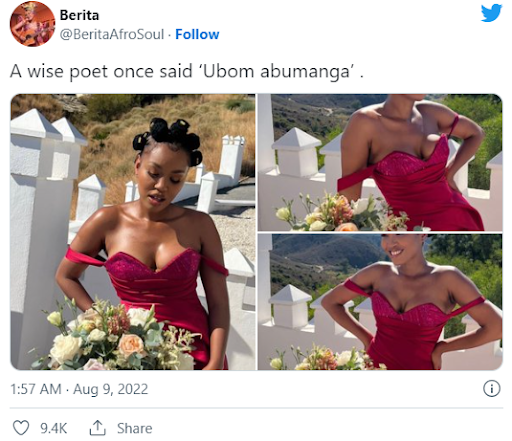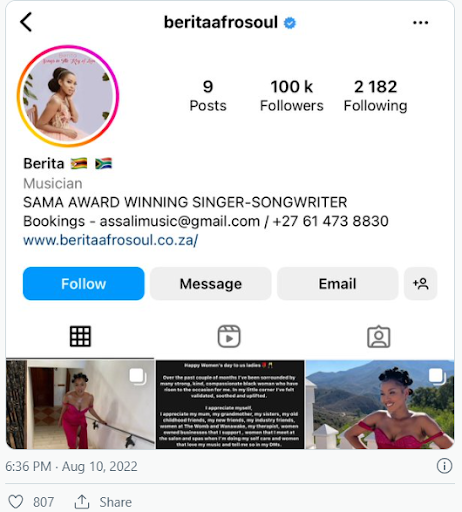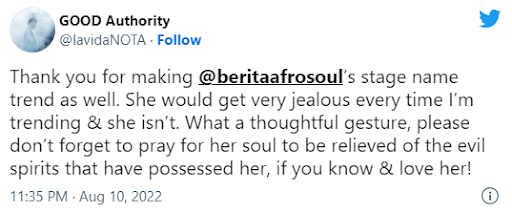 Many regarded this as trash talk, and they urged Berita to bash him back. But the "Geleza" songstress replied: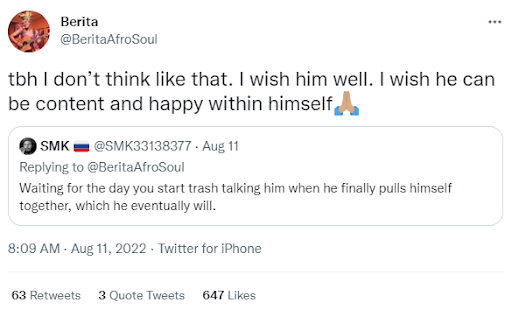 Pretty sure there are other people out there who share the same sentiment … but apparently Baloyi is not one of them!
1. Berita's Still "Demon-Possessed"
In October, rumours began circulating that the couple had reconciled and were back together. However, Baloyi strongly denied these rumours, albeit in the most bizarre way: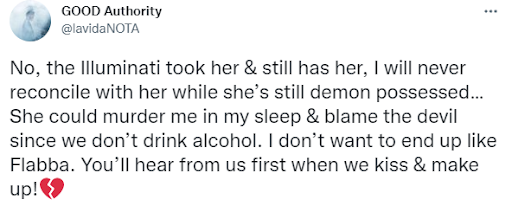 This led many peeps to express their shock, with some chalking up her possession to the Illuminati (a secret society with supposedly nefarious intentions), while others laughed Baloyi's tweet off.
Ultimately, @xxi_tv spoke for all of South Africa when they wrote this:

Berita never did respond to her estranged hubby's tweet – if only we could distance ourselves away from Baloyi's melodramatics like she does!
Image Credit:
Source