entertainment
Celeb Twitter Round-Up: Tweeps Applaud Zikhona Sodlaka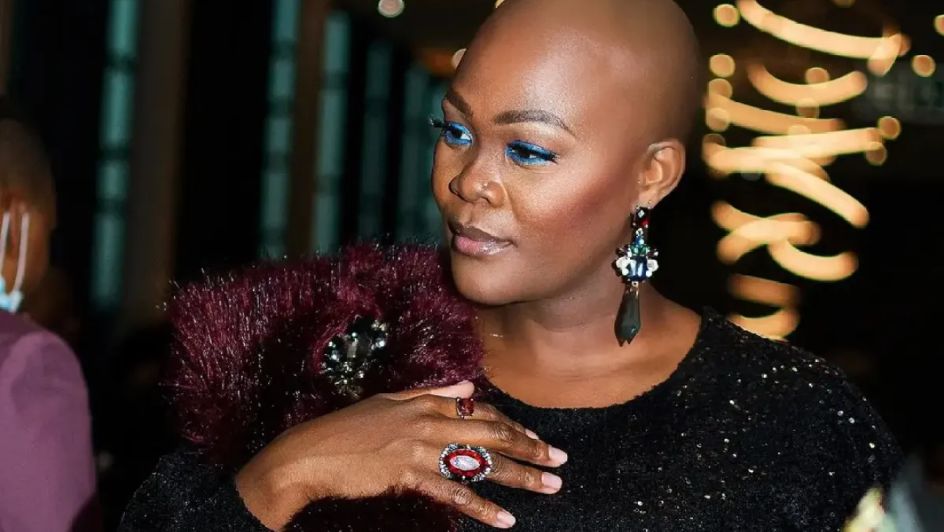 Zikhona Sodlaka is officially bowing out of "The Wife", and she's leaving petals in her wake as fans are tweeting in droves to give her flowers.
Sodlaka has been a mainstay on the popular telenovela for three seasons, playing shebeen queen Mandisa Zulu to perfection. However, Mandisa's journey came to an end last night, Thursday 1 December, when she shot herself after her son was caught in the crossfire of a fight.
Immediately, the timelines filled with bouquets as everyone praised Sodlaka and showed love to her character: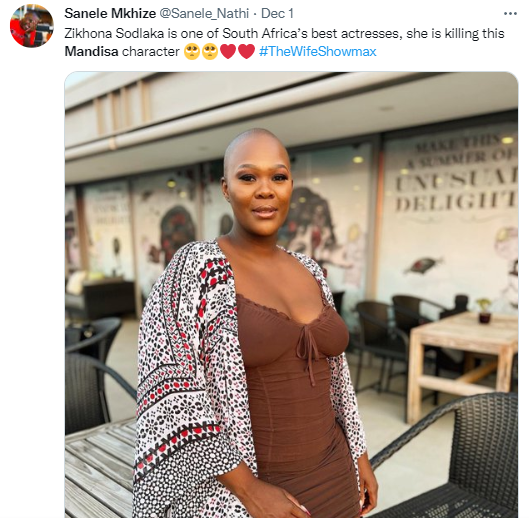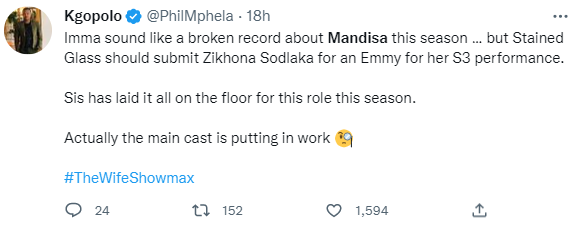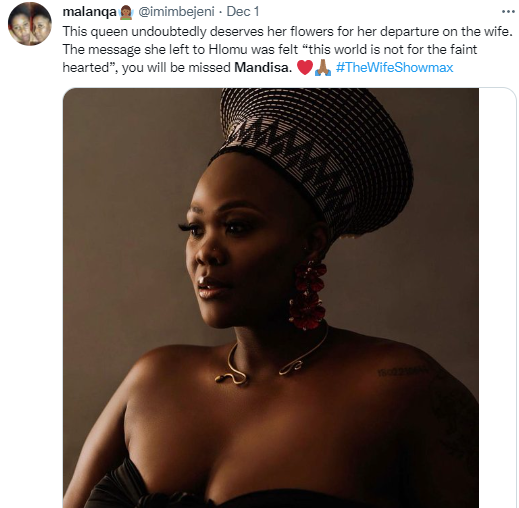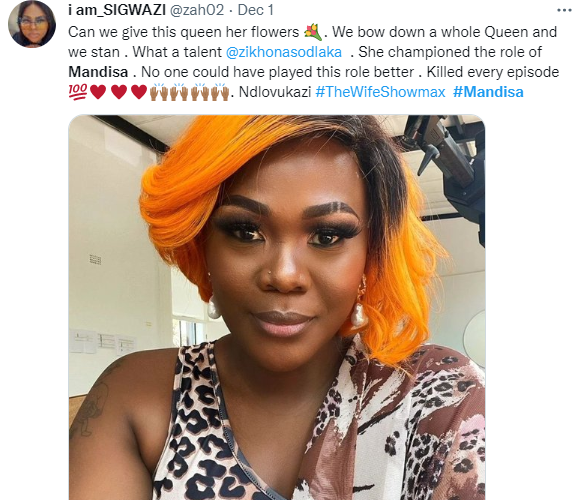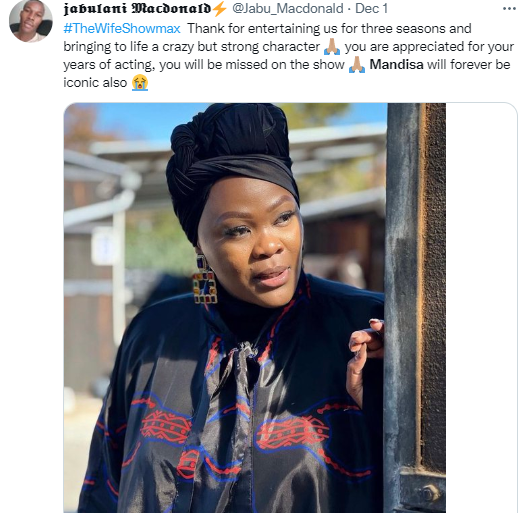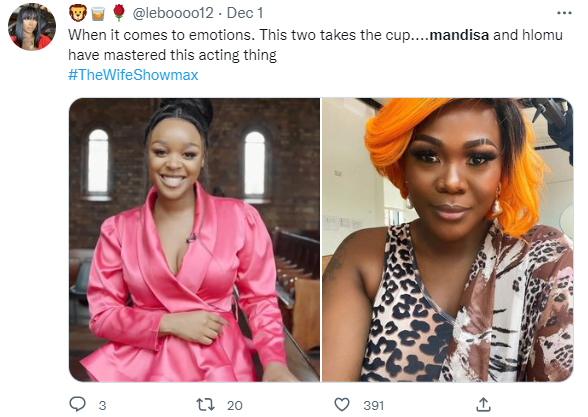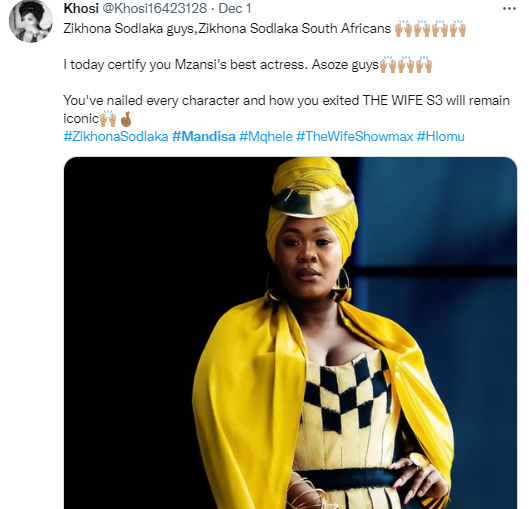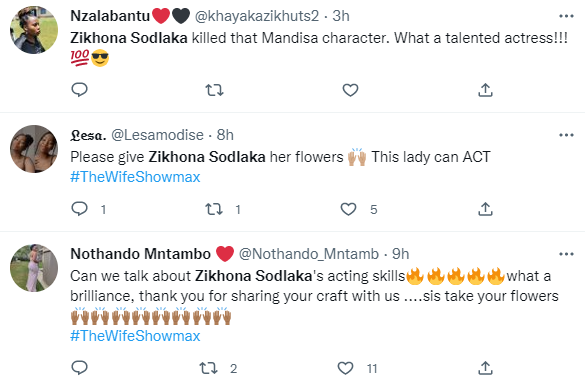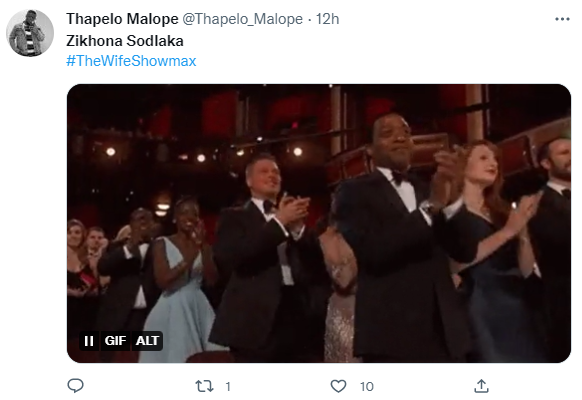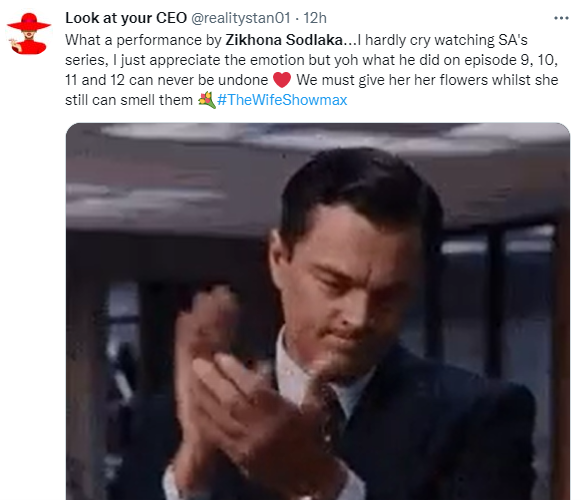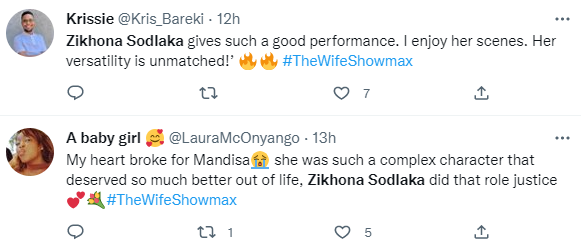 @Burnerburnerac5 reckoned that she take her talent overseas so that she can get those Emmys rolling in:

Meanwhile, Sodlaka has been busy retweeting everyone's tributes, and she's pleased that peeps like @NziKing want her to be noticed by the likes of Disney and Tyler Perry: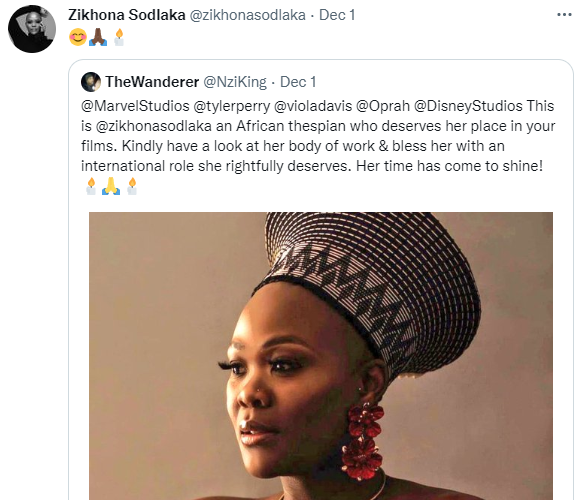 What's next in Sodlaka's future? Could we be seeing her on our screens soon, or is Hollywood in her sights? Guess we'll have to wait and see!
Image Credit: Source