entertainment
Celeb Twitter Round-Up: Tweeps Heap Praise on Samthing Soweto's New Single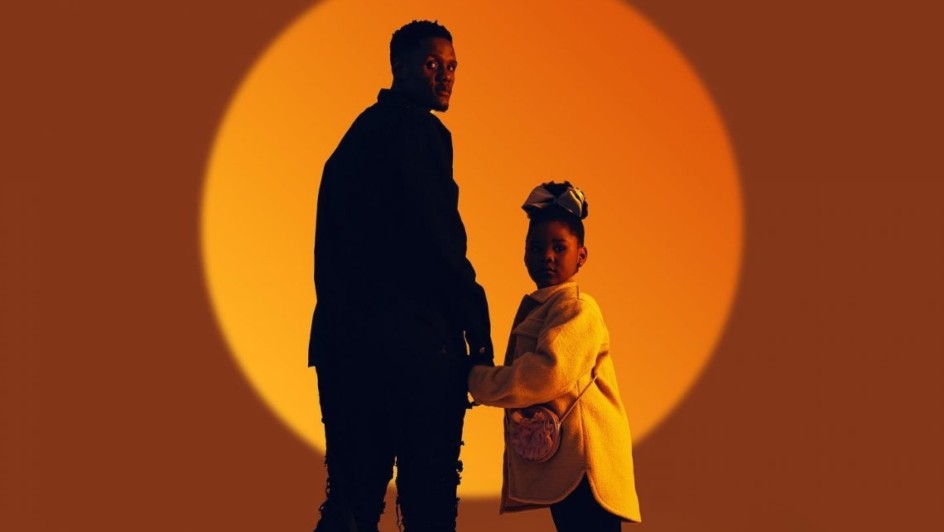 Samthing Soweto has bounced back from his bout with depression by releasing an absolute banger.
Last Friday, 17 June, the award-winning singer-songwriter opened up about his recent struggles with depression:

Naturally, this raised concern among his fanbase, who immediately sent him their well-wishes and prayers for his recovery. Luckily, their fears were assuaged when Soweto dropped this message on Twitter yesterday, Thursday 23 June: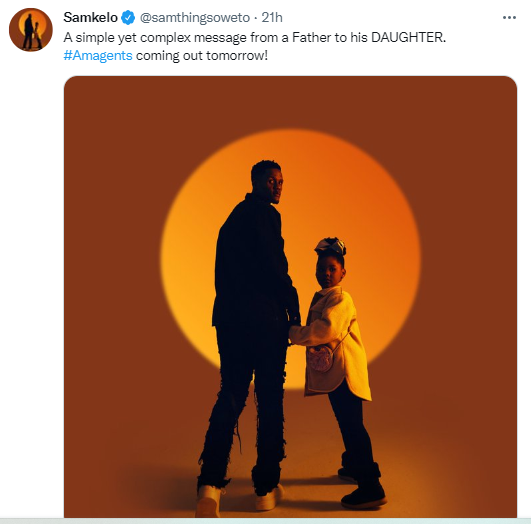 The album art for his latest single, "Amagents", was put together by one Johnny Malepa, and it features Soweto's daughter, Thapelo: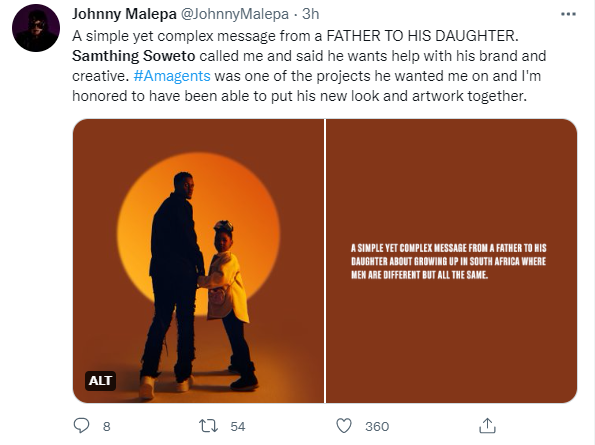 Not long after "Amagents" was released today, Friday 24 June, his fans already turned in their verdict, and it was unanimous – they LOVE it.
They logged onto Twitter to sing Soweto's praises with the crooning, emotionally-charged banger: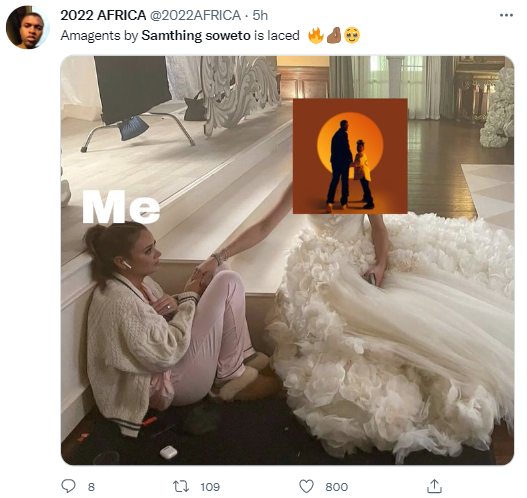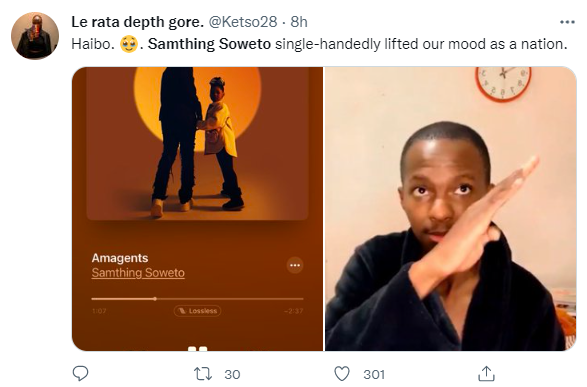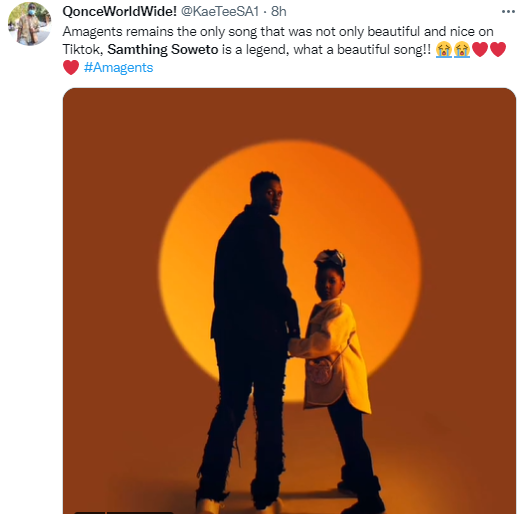 Fellow musical artist, Nkanyezi Kubheka, simply wrote "Samthing Soweto – Amagents" (along with a heart emoji) as a way to express his absolute love for the song:

Indeed, everyone has got Soweto's name on his lips today (and the song on repeat):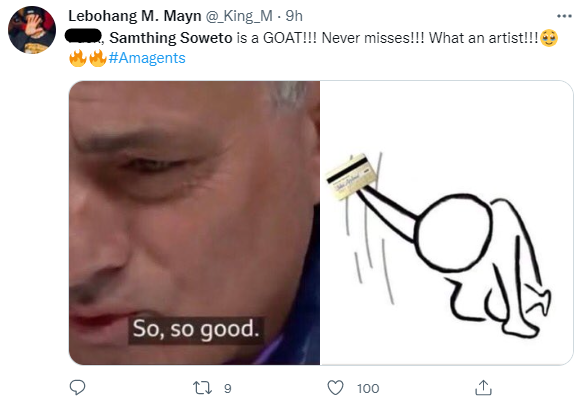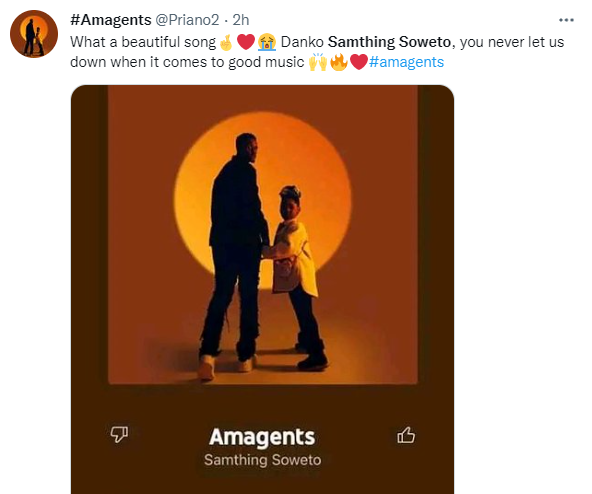 @kay_mahapa was one such user who praised Soweto to heaven and back:


Oh, you think South Africans were done praising him? Nah, fam, they continued to shower Soweto with praise: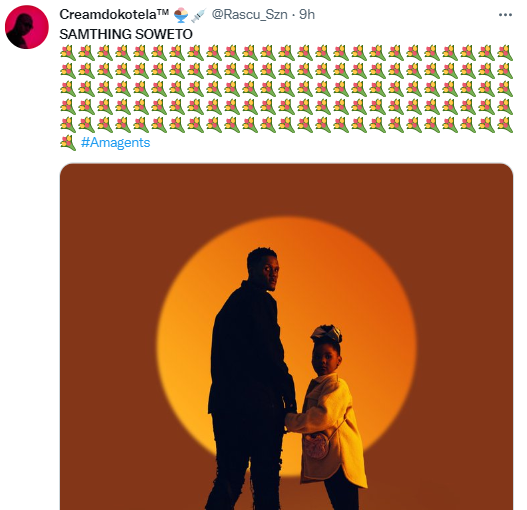 It's especially wholesome to see Mzansi coming together to laud their music artists, especially ones like Soweto who have gone through the most and put their everything into their music:

Of course, @JustBongz just had one "criticism" about the otherwise perfect song: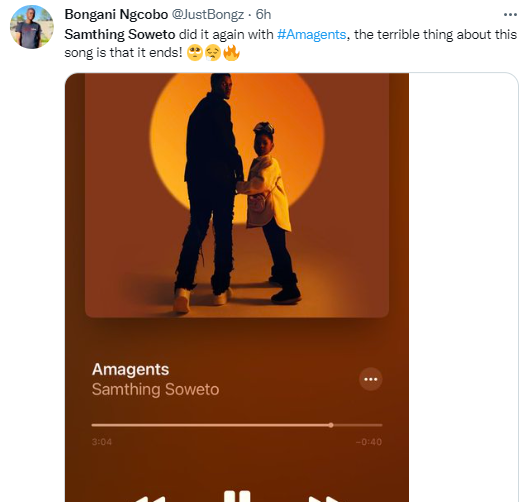 No doubt, there are others who feel the same way!
Congrats to Soweto on his successful banger – looking forward to hearing more!
Image Credit: Source