entertainment
Celeb Twitter Round-Up: Tweeps Play Senzo Meyiwa Card on Wanda Baloyi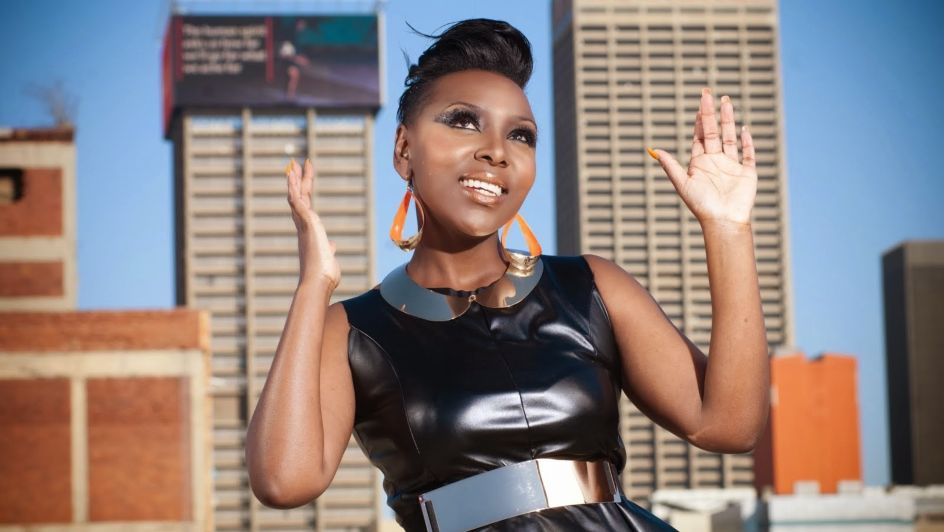 Songstress Wanda Baloyi is speaking for Mzansi Twitter regarding the slow rate at which the investigation into rapper AKA's death is going, but she's also catching flames from the same platform for not doing the same for slain soccer star, Senzo Meyiwa.
Last month, AKA and his friend, Tebello Motsoane, were shot dead by two hooded gunmen outside a restaurant on Florida Road in Durban. CCTV camera footage of the incident shows the gunmen approaching AKA, Motsoane and their friends, firing their guns and fleeing across the road into the darkness.
Per a recent interview with KwaZulu-Natal Police Commissioner Nhlanhla Mkhwanazi, the cameras "in that vicinity are not installed by the state, but it is those cameras that are helping us to analyse and identify some of those people who might have been involved and it helps us to make linkages."
So far, though, there haven't been any arrests, which clearly annoyed Baloyi as she took to Twitter on Wednesday, 22 March: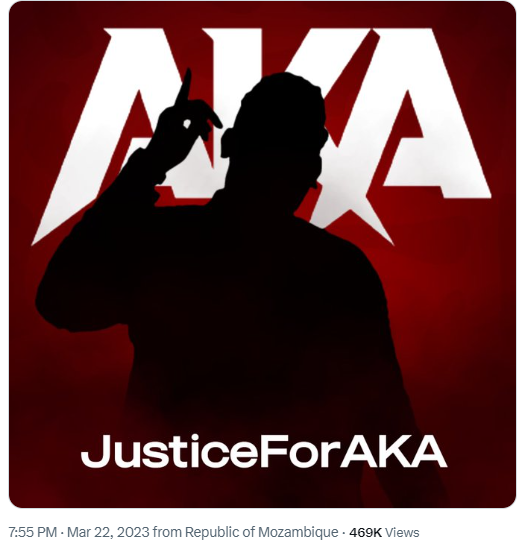 This prompted some back-and-forth discussions in the retweets, with many focusing on how murderers tend to get away scot-free in South Africa, where the police seemingly don't do anything about it (or, as tweeps are alleging, are being paid not to do anything about it):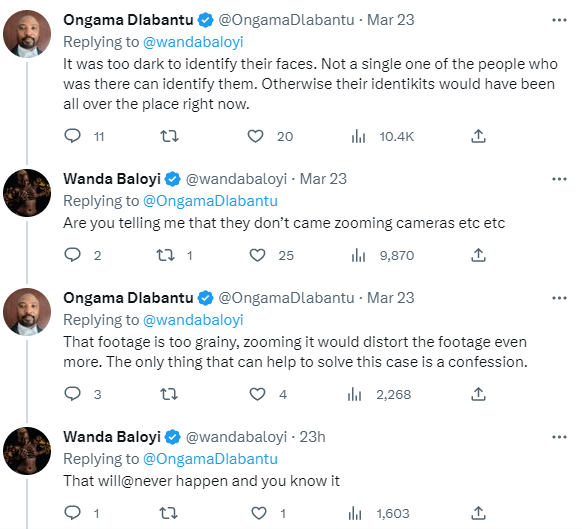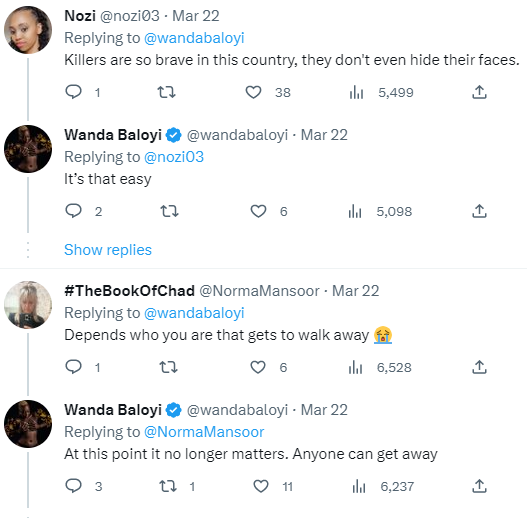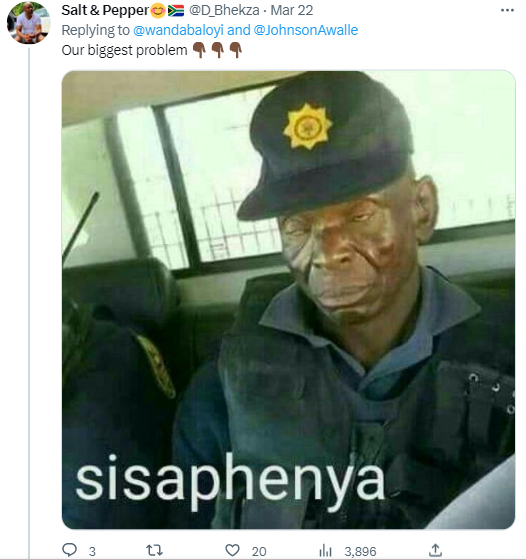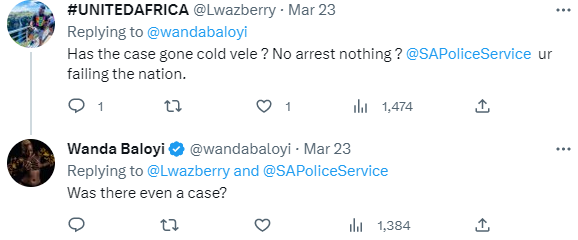 The discussion then turned to the topic of Senzo Meyiwa, who in 2014 was fatally shot by armed gunmen at the Vosloorus, Gauteng home of his ex-girlfriend, Kelly Khumalo, who has been accused of somehow being involved in his death, namely shielding the true identity of the shooter; Khumalo has denied these claims for the past nine years.
@Kanyie85 and @Kus3kuhl3 were the first tweeps to bring Meyiwa up, while also bringing up the fact that Baloyi and Khumalo are friends (or were friends – they called it quits on their friendship last SeptembeR). This annoyed the "Indoda" songstress to no end: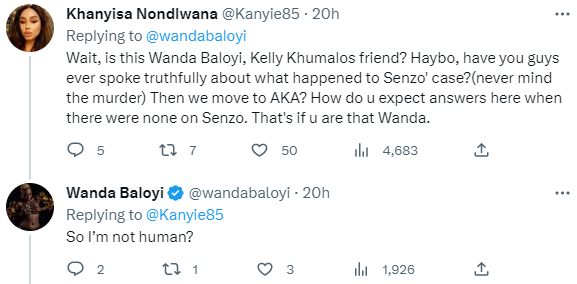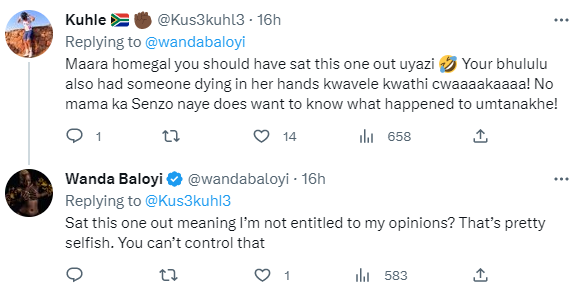 Even music exec/resident Twitter troublemaker Nota Baloyi (no relation) chimed in while giving the singer a half-baked compliment (we think?):

This prompted others to ask her why she's not raising awareness for Meyiwa's murder (and the arrest of his murderers) instead: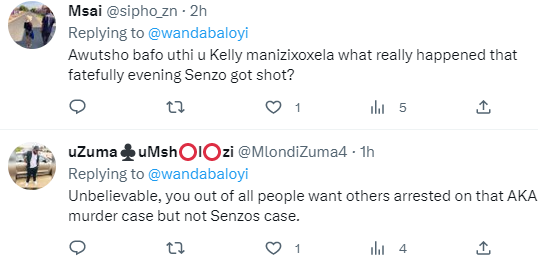 Baloyi didn't reply to these tweets, so it's safe to assume that she doesn't want to get dragged into another argument, one that does not serve ANYONE in the long-run when it comes to getting anything resembling justice for both AKA and Meyiwa.
Image Credit: Source