entertainment
Celeb Twitter Round-Up: Tweeps Roast "Homewrecker" Ayanda Thabethe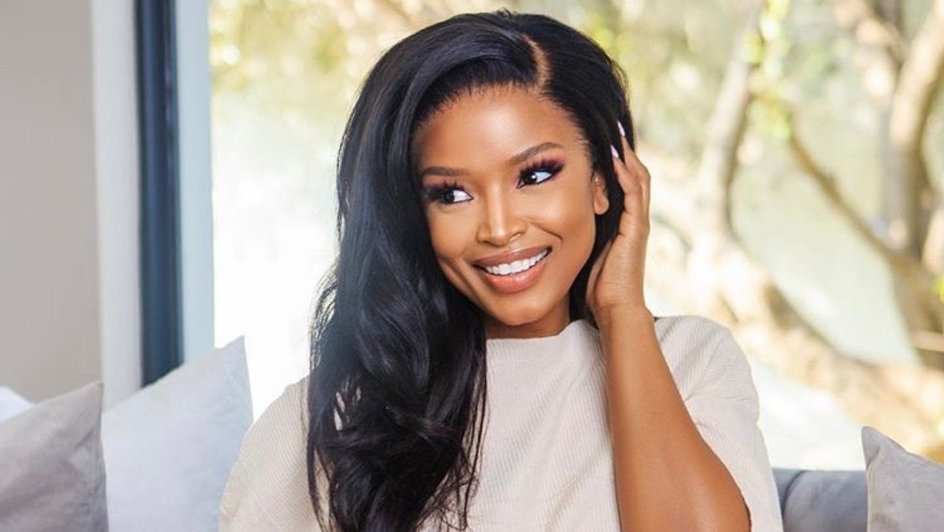 Media personality Ayanda Thabethe has rubbed social media the wrong way after she flaunted her Dubai vacation online – specifically, that she's spending her vacay with an allegedly married man.
But before we get to into that, let's rewind back to 11 May when entertainment blogger/local pot-stirrer, Musa Khawula, claimed that Thabethe had welcomed a child with a married man named Peter Masimbe: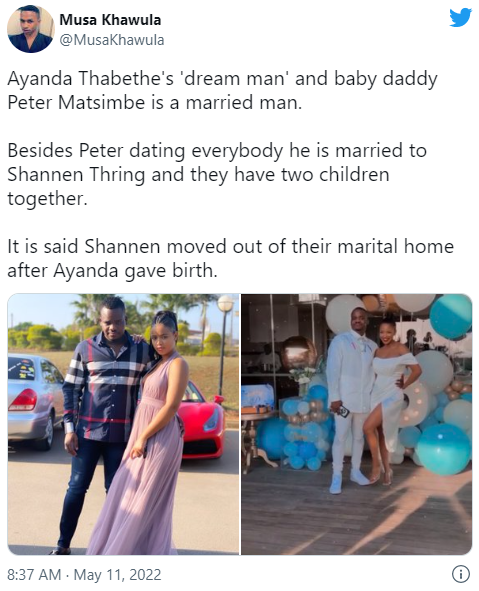 But if Thabethe denied Khawula's accusation, then the man who joined her on her Dubai holiday looks awfully familiar: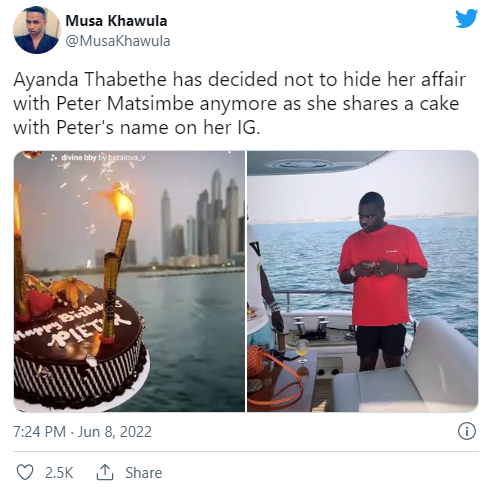 Several snaps like these posted earlier this week, along with Instagram Story clips, shows the 36-year-old television presenter living it up with Masimbe, her alleged baby daddy.
One such clip (courtesy of Khawula) sees them celebrating Masimbe's birthday, although Thabethe noticeably refers to him as her "brother" in the in-video caption: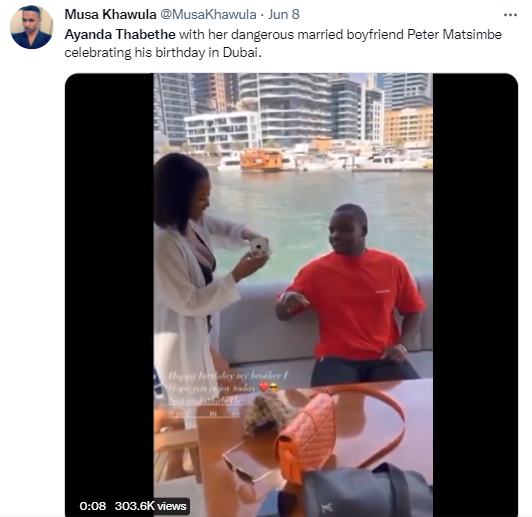 Out on the Twitter streets, people shared their confusion and disappointment in her:


Others got real mean about her supposed homewrecking tendencies (while also sharing sympathy for Masimbe's wife):

Users like @NokuphilaKhany1 and @KellyZenande really let Thabethe have it: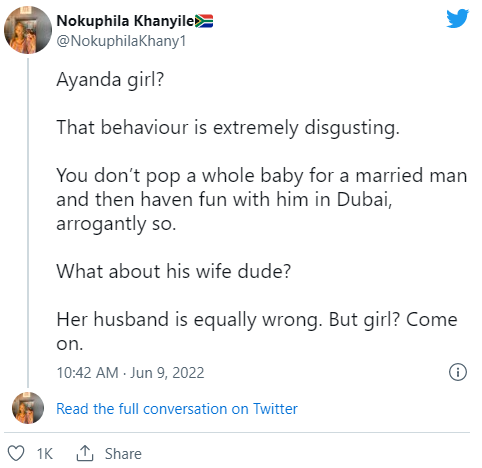 @ChrisExcel102 implied that she Thabethe has more options to choose from, ie. a besotted man with cash to spare, instead of a married guy with no money:
Others wondered if money was the root of this alleged relationship in the first place: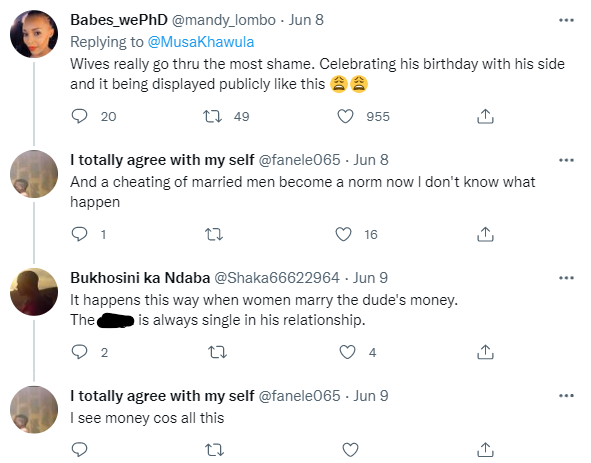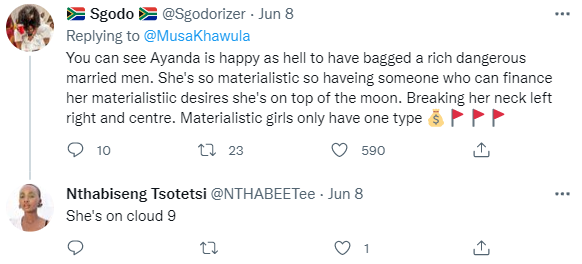 Many tweeps were just amused by the fact that Khawula labelled Masimbe "dangerous" for no apparent reason: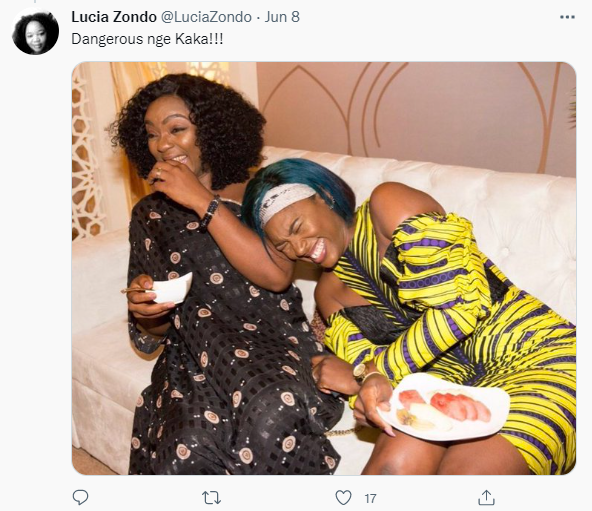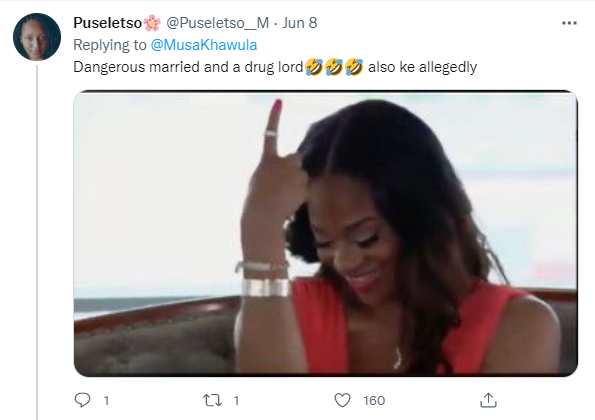 Meanwhile, calling Masimbe "brother" has got users like @Auslerato_ in stitches:

@NTHABEETee and @AyaGcwensa were in the minority who were just happy to see their fave … well, happy:
@lungiswam55 shared the same sentiment, with a little added "wisdom" from @babalwaxaki: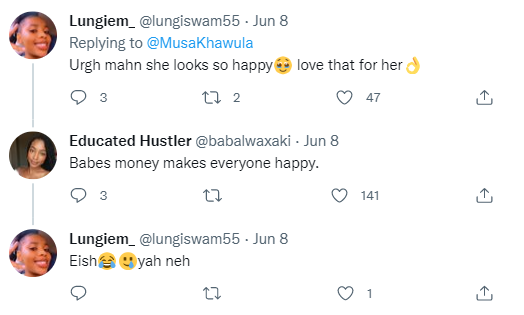 As for the rest of Twitter, they think this whole drama could've been avoided if Thabethe hadn't flaunted it online in the first place (although @MelzGumede reminded everyone that it's not worth the stress to make it our business):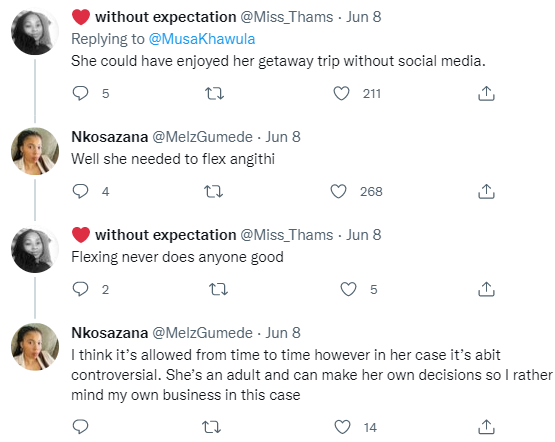 What do you guys think? Was Thabethe in the right or in the wrong to showcase her supposed "baecation" with Masimbe? You decide!
Image Credit: Source