entertainment
Celeb Twitter Round-Up: Tweeps Trash Inno Morolong Over Makhadzi Feud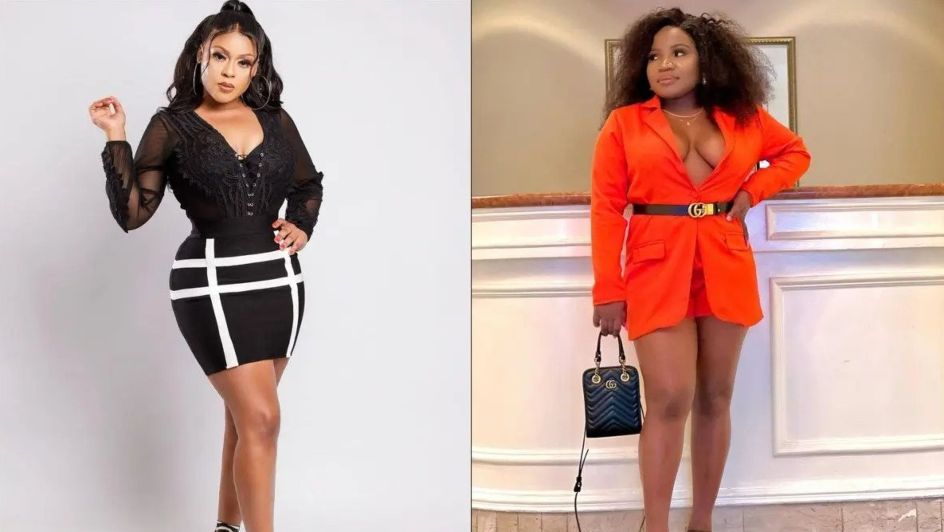 Tweeps love a good celebrity beef. As such, the ongoing feud between Makhadzi and Inno Morolong just got juicier, and the tweeps are eating it up!
A little while back, Morolong (a reality TV star and club hostess, in case you didn't know) hit out at Makhadzi for not attending the Dundee July that the former apparently booked the latter to perform at.
This prompted the "Ghanama" songstress to take to Instagram to defend herself while also seemingly body-shaming Morolong, who then body-shamed her back.
On Wednesday, 20 July, entertainment blogger Musa Khawula shared leaked screenshots of a private yet very heated exchange between the two women: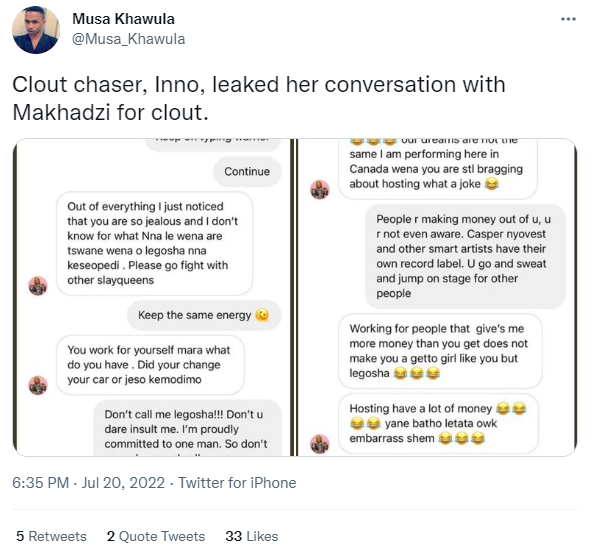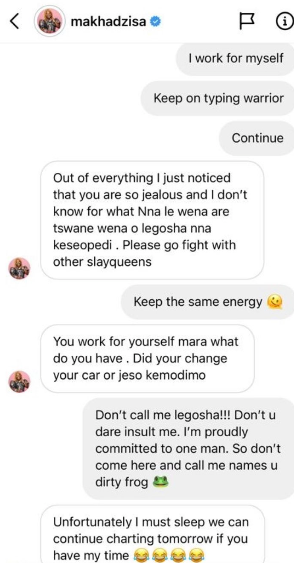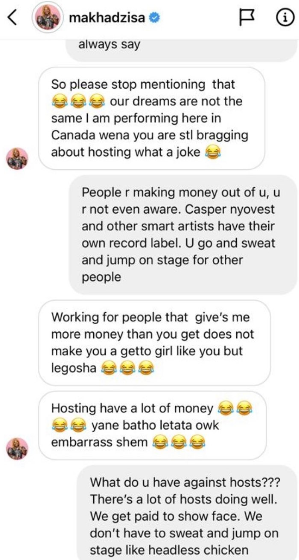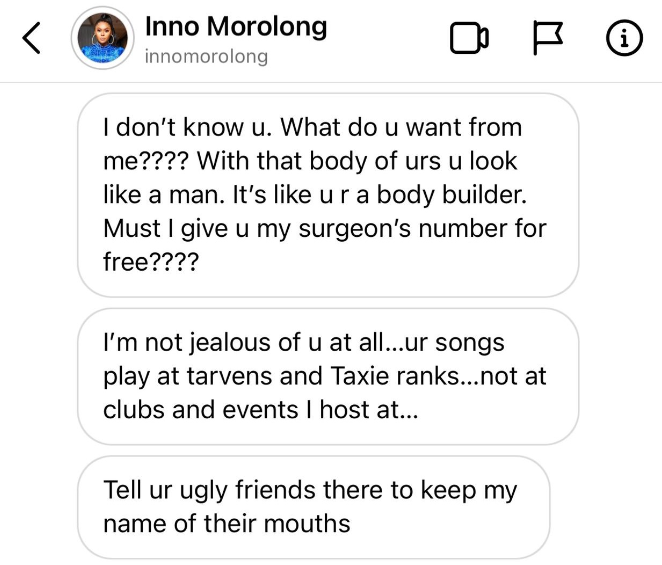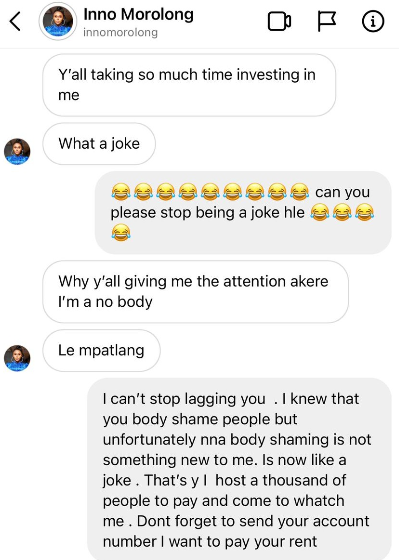 Per the screenshots, Morolong defends her club-hosting career, rails against Makhadzi's music (which she implies are only fit for taverns and taxi ranks), and flat out body-shames her by comparing her to a man and a body-builder.
Although Makhadzi seems fairly chill with her replies, she puts her foot down on the insults about her appearance, brags about her successful music career, and calls out Morolong for her alleged (ahem) slay queen tendencies.
In other words, this situation is a whole mess, and everyone on the timeline is LIVING for it. Or, should we say, they're livid about it?
For as you can see from their tweets, most users are on Makhadzi's side, and they want Morolong and other haters to back all the way off: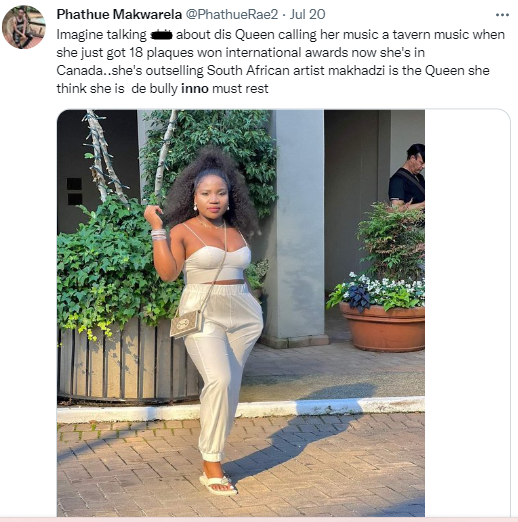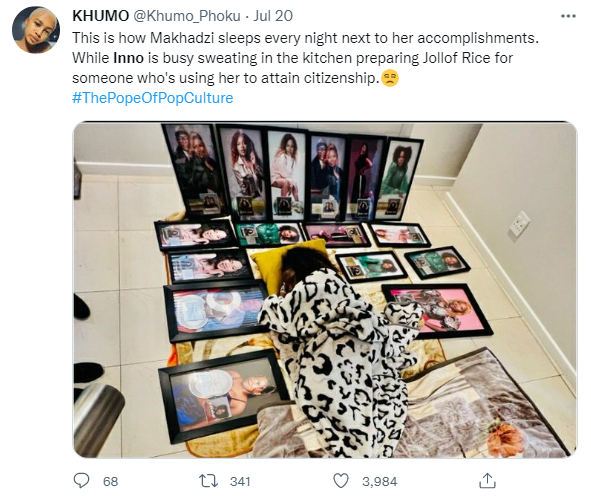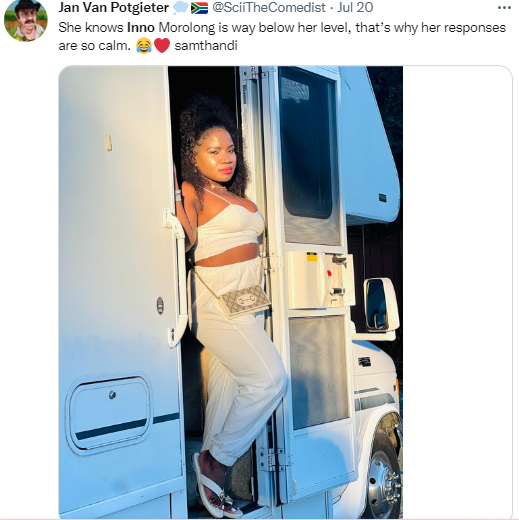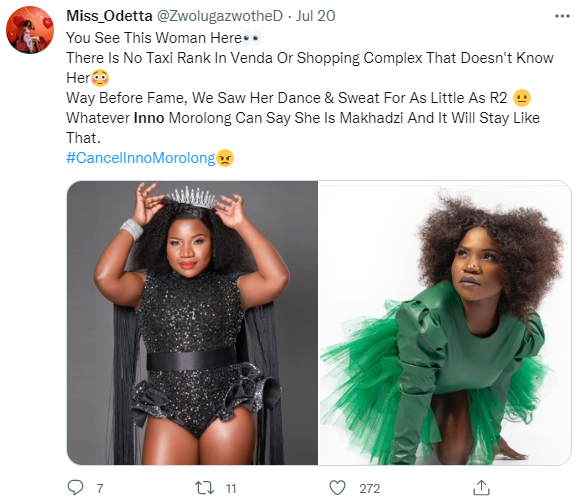 Tweeps like @ChrisExcel102, @mapholi_vanessa and more questioned Morolong's claim to fame (again making snide remarks about those slay queen tendencies), while also calling her out for her own love for plastic surgery: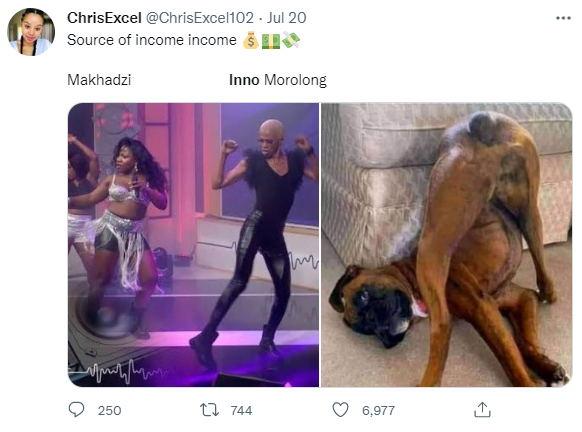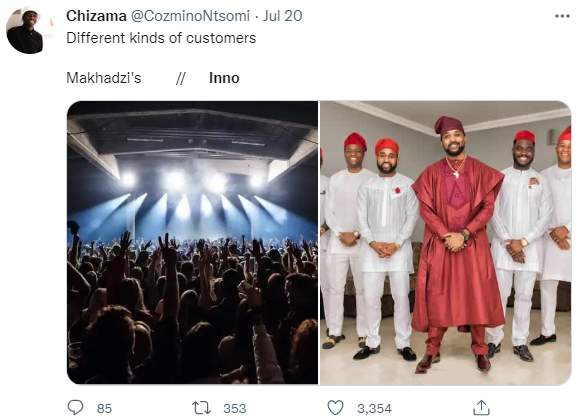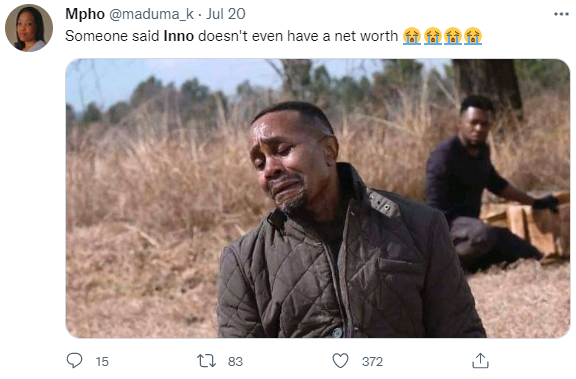 Others just reckon that Morolong is jealous of Makhadzi and is dumping on her no reason other than to gain attention: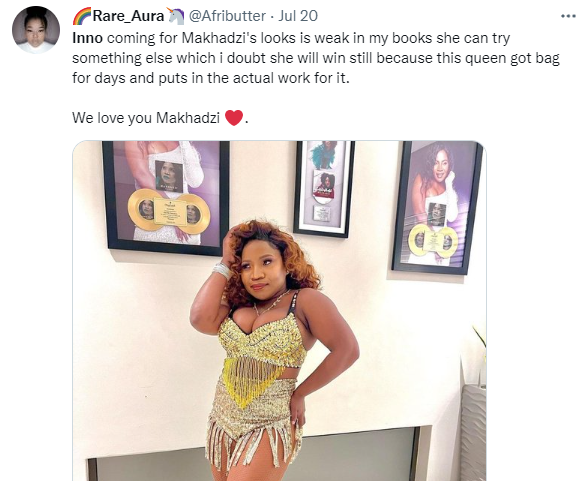 If anything, Makhadzi is too busy to deal with the drama anymore, if the pics from her recent tour in Canada are anything to go by: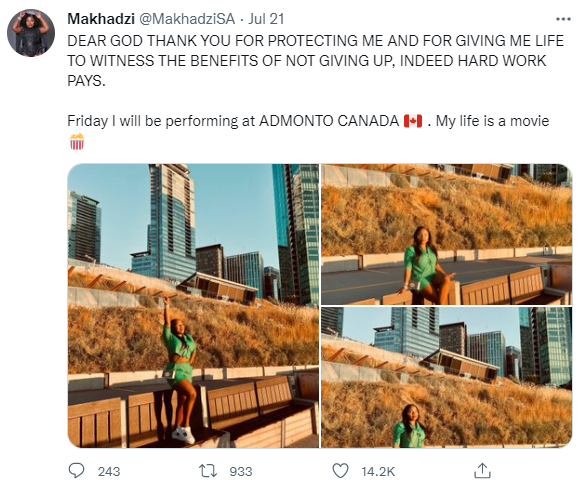 Of course, that doesn't mean that she and Morolong are anywhere near finished with each other, so don't pack away your cutlery or pitchforks just yet, folks!
Image Credit: Source