entertainment
Celeb Twitter Round-Up: Twitter and the Lady Zamar Drama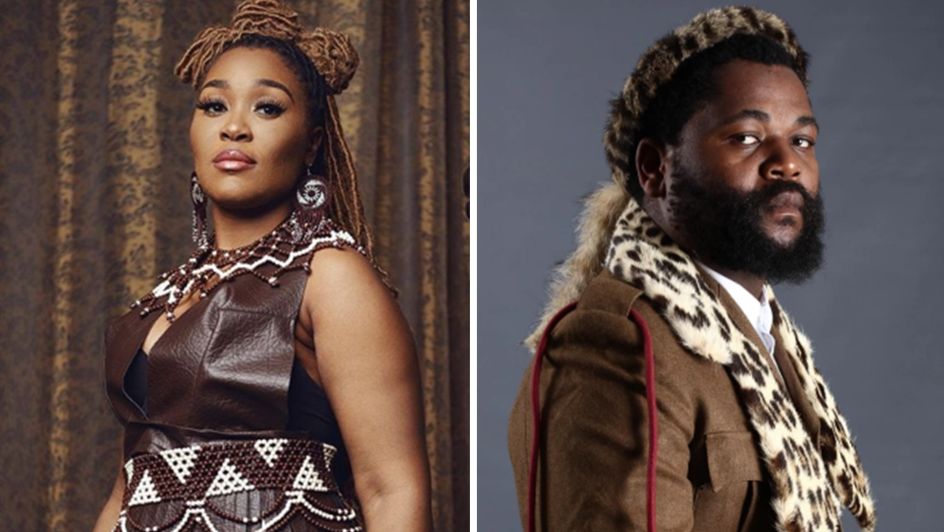 When it comes to forgiveness, Mzansi Twitter is pretty stingy on that front. And if things go their way, Lady Zamar will never EVER be absolved, especially when it regards her ex-boyfriend, Sjava.
Here's a refresher: back in 2019, Lady Zamar accused Sjava – who was actually married throughout their relationship – of hiding his marital status, but claimed that he also raped her in September 2017 at the Porche Villa Hotel in Thohoyandou, Limpopo. A rape case was opened against the rapper, but it was thrown out of court in 2020.
Since then, Mzansi Twitter has been quick to belittle and insult Lady Zamar (who recently disabled her comments on her social media accounts) for trying to ruin Sjava's life.
So naturally, when he recently released his new album, "Isibuko", this immediately prompted fans to laud him and knuckle down on lambasting his ex-girlfriend, even in the face of those wondering if she should be forgiven: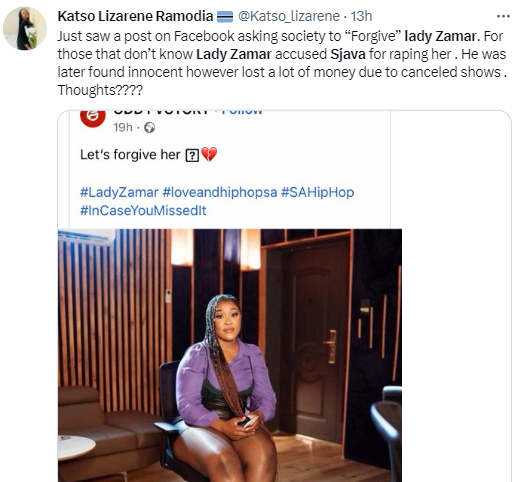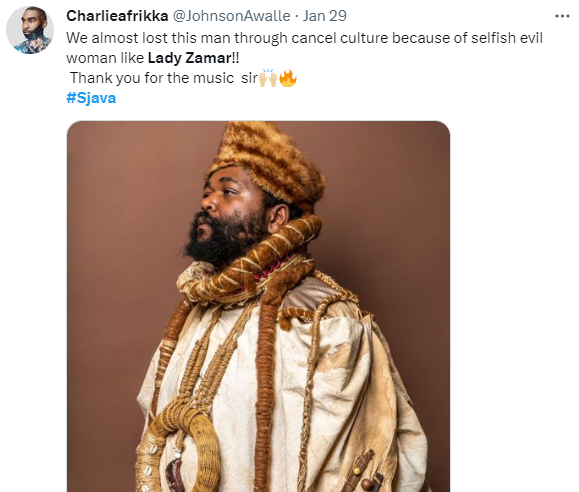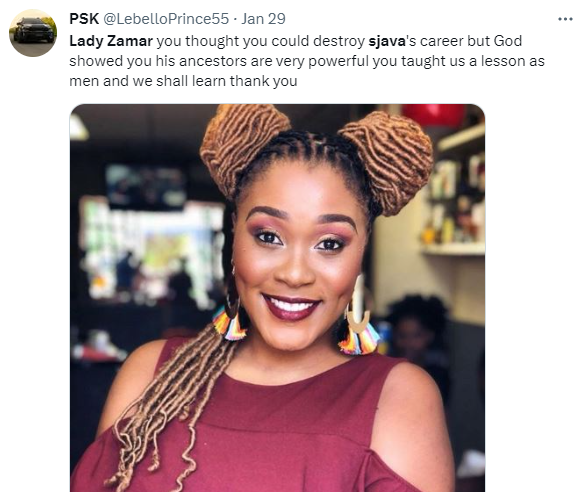 Asked what the "Collide" songstress must do to earn their forgiveness, some tweeps answered: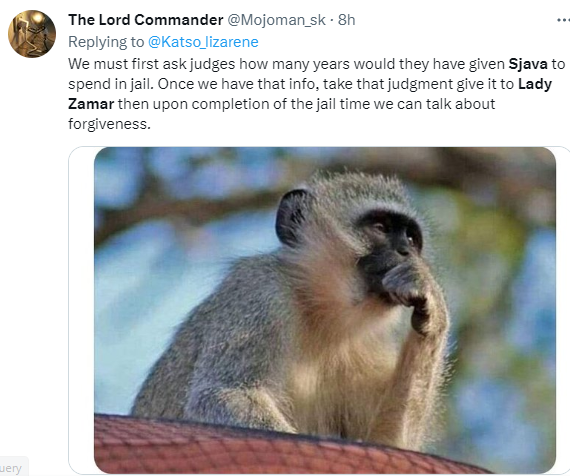 @TheRealZVZ reckons she should apologise to the men of SA: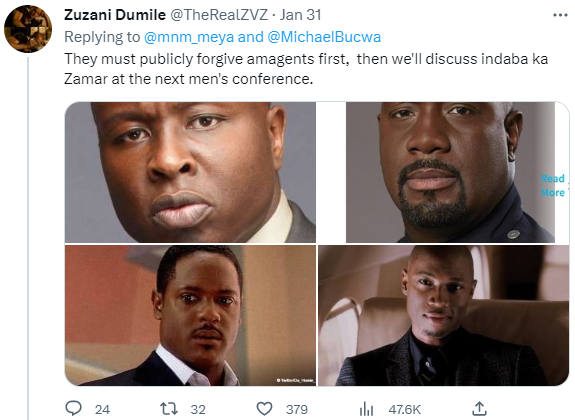 Other folks think that Sjava should either speak out on social media (to call out Lady Zamar or silence her haters) or hash things out with her in private:


@Khoza_ZN reckons the pair should take it one step further:
A podcast sounds good in theory, but goodness it'll likely be hectic in reality.
Still, do you folks think that Lady Zamar and Sjava will work things out? And whether or not they did, will Twitter still forgive her regardless?
Like loadshedding, you never know what'll happen 'til it happens!
Image Credit: Source