entertainment
Celeb Twitter Round-Up: Twitter Heckles Tumelo Madlala for His Testimony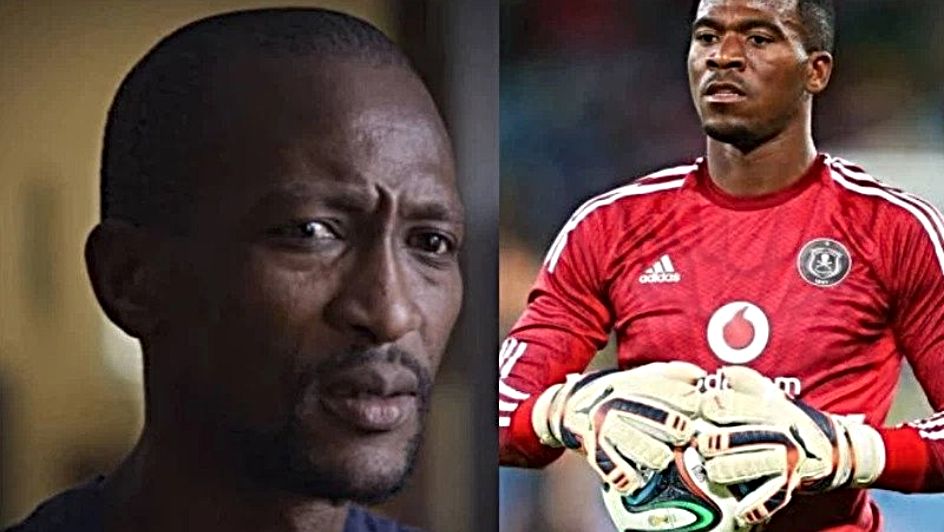 The Twitter streets are all types of shook up following Tumelo Madlala's testimony at the murder trial of slain soccer player Senzo Meyiwa on Tuesday, 13 September.
ICYDK (which in that case, where have you been for the last eight years?), Meyiwa was fatally shot by armed gunmen at ex-girlfriend Kelly Khumalo's home in Vosloorus, Gauteng in October 2014. Khumalo, her mother Gladness Khumalo, her sister's then-boyfriend Longwe Twala, and some others were also in the house.
And then there was Tumelo Madlala: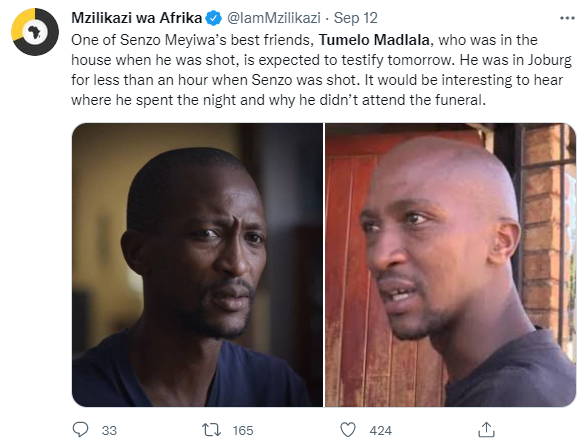 Taking the witness stand at Pretoria High Court, Meyiwa's best friend gave his version of events (from what we can gather): he was inside the house – apparently using crutches at the time – when an intruder entered, demanding in isiZulu that the occupants hand over their cellphones and money.
While Twala tussled with this intruder, Meyiwa and Madlala were busy tussling with a second intruder. Meanwhile, a third intruder was being beaten with one of Madlala's crutches by Khumalo, her mother and her sister.
However, when the sound of a gun suddenly went off, Madlala ran into one of the bedrooms, where he hid his cellphone; afterwards, he emerged and saw that his best friend was dead.
At this point in the testimony, he got emotional, prompting the court to call for an early adjournment so that he could compose himself.
So far, Mzansi Twitter is NOT impressed with his story, going as far as to call him a liar, for being disloyal to Meyiwa's memory, and for not being such a good friend after all: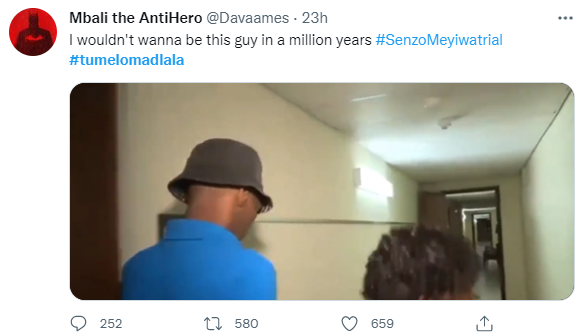 Some tweeps are incredulous that Madlala showed bravado while hobbling on crutches: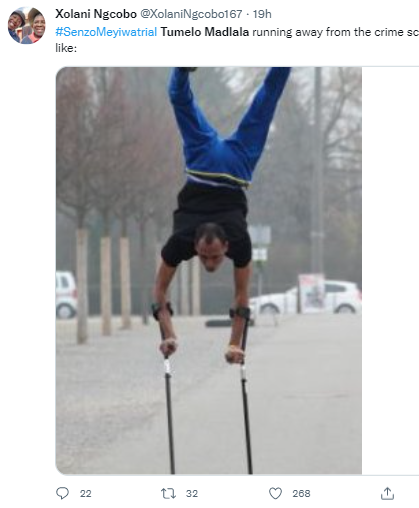 Other tweeps reckon that Madlala is being paid to conceal the so-called "truth" behind Meyiwa's murder – namely, that Kelly Khumalo is (allegedly) the one who had the footballer killed, OR that Madlala is helping Khumalo shield the shooter's true identity:



Meanwhile, tweeps like @boomiezah and @SimplyPale_SA are wondering if it was Madlala himself who pulled the trigger: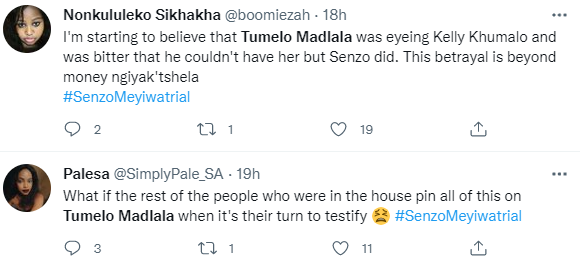 Clearly, there is more to Madlala's testimony that has yet to be heard, which may fill – or further widen – the gaps in it. He is expected to resume giving evidence today, Wednesday 14 September. Watch this space, folks!
Image Credit: Source