entertainment
Celeb Twitter Round-Up: Twitter Rejoices at Musa Khawula's Return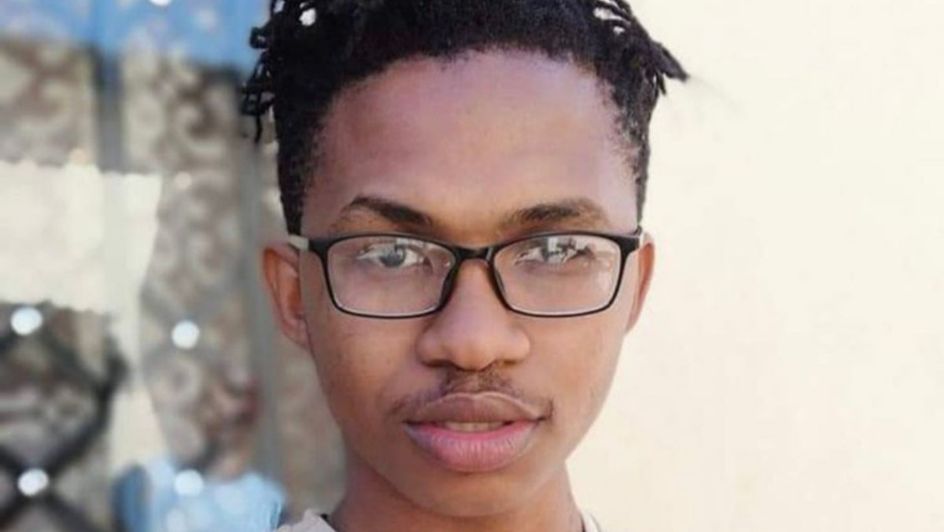 When it comes to Musa Khawula, controversial entertainment blogger/heat-seeker supreme, either you love him for spilling all the hot gossip and drama that's brewing in Mzansi's entertainment industry, or you hate him for those very same reasons.
Not helping Khawula's case is not only the fact that his Twitter account was suspended last month after he leaked an explicit video of DJ Lulu Cafe, but also because he recently appeared in court in connection with the murder of Wandile Khambule.
As such, you had peeps who lapped up all of Khawula's celeb tea tweeting out things like this: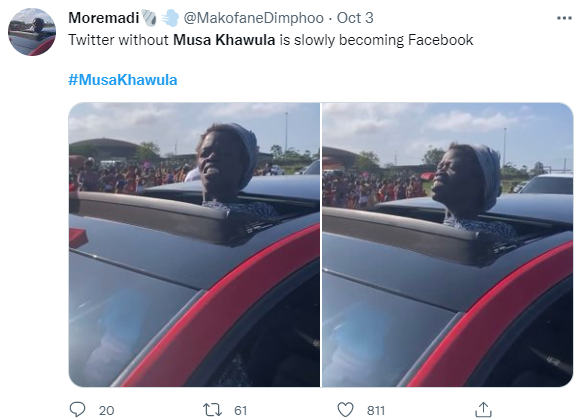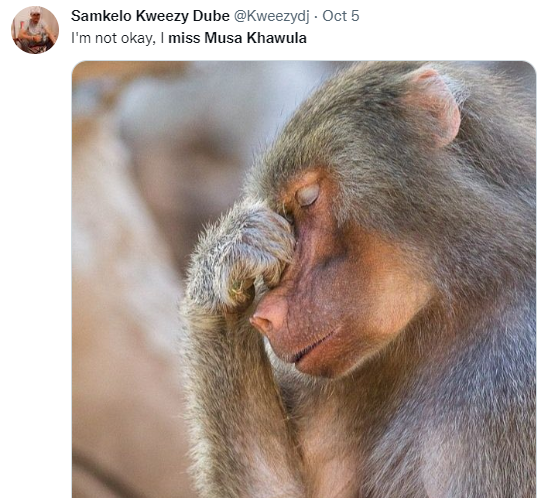 Luckily for his fans, Khawula made his return to Twitter under the new handle, "The Pope of Pop Culture".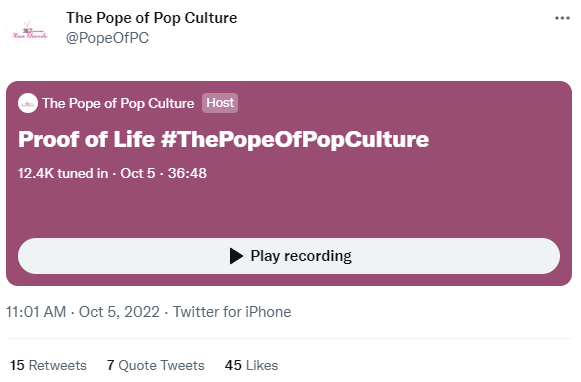 And judging by the Twitter Space audio post he shared on Wednesday, 5 October, he's gonna continue making the same content, consequences be darned.
"Sharing all the content I do comes at a price, and I paid the price," he proclaimed. "But I don't give a f***. I would do it again. There's only one Musa and I'm not going to be apologetic about it … I will risk it all for a good story."
His excited supporters welcomed back their prodigal son with open arms: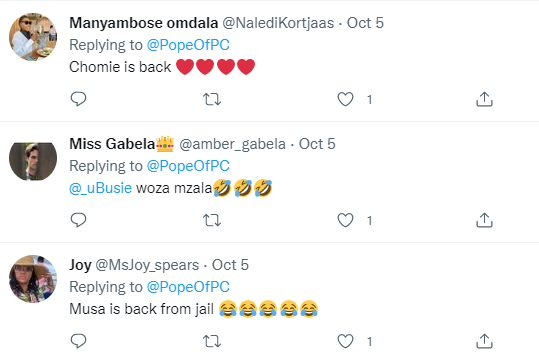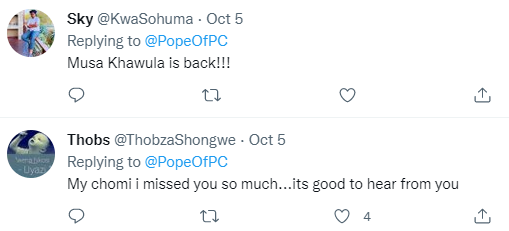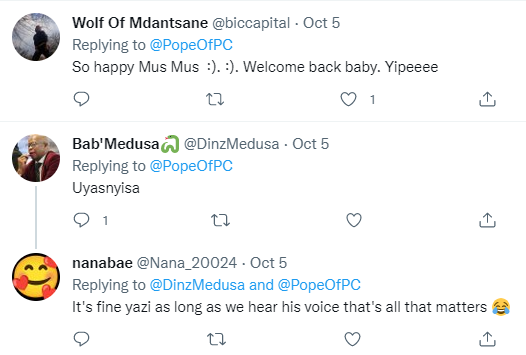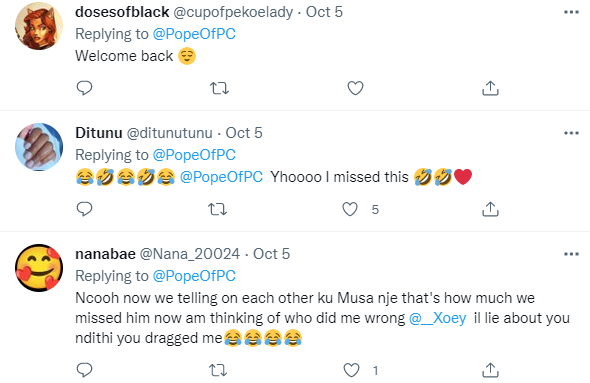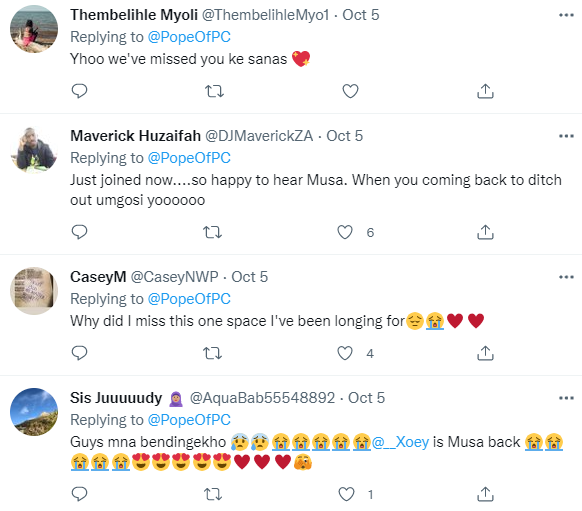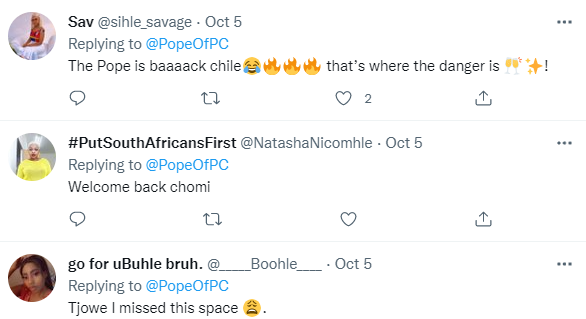 Well, folks, are you happy that Musa Khawula is back? Or are you already missing some peace and quiet on your timeline?
Image Credit: Source