entertainment
Celeb Twitter Round-Up: Twitter Roasts Kabza De Small Over Make-Up Comments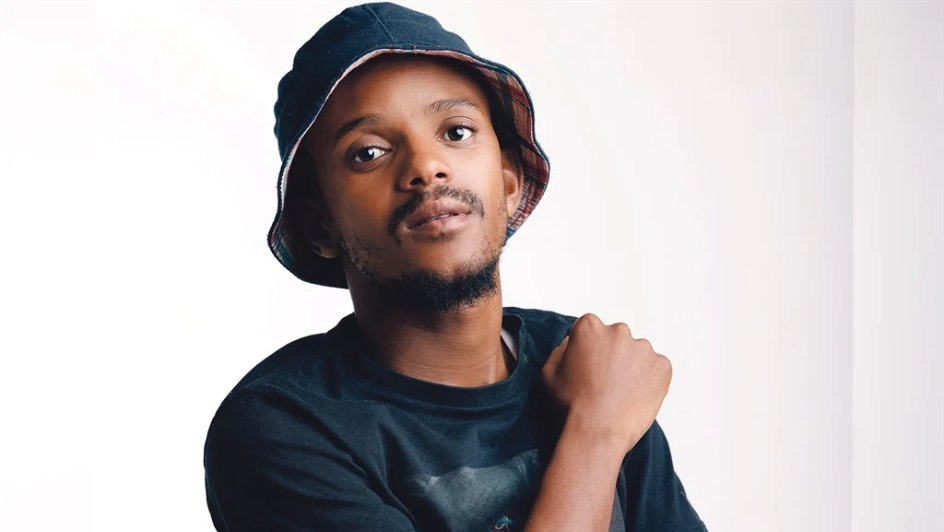 Hayi man, Kabza, you really chose violence this week, hey?
Kabza De Small is going viral on Twitter/X for two video clips in which he lambasted women's make-up skills: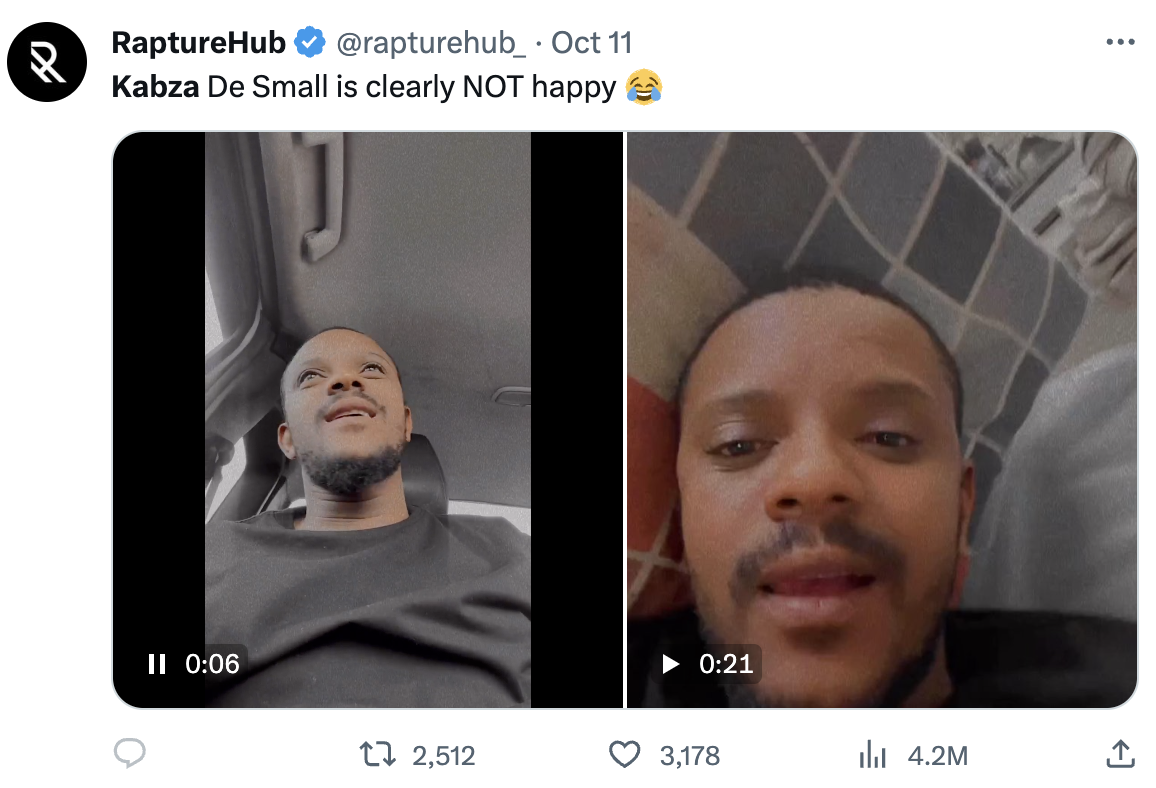 "When this make-up thing started, [professional make-up artists] were doing it for you. But you guys ruined it by doing it yourselves. You look like a corpse," he says in the one video posted recently this week.
In the second video, the "Asibe Happy" hitmaker goes on to say that blush looks better on light-skinned women than on women with darker complexions.
"[The blush] wants yellow bones [light-skinned women], not dark-skinned. Nah, it doesn't work, hey. Pink on black? No."
Well! Talk about dumbness wrapped up in ignorance. Or is it ignorance wrapped up in dumbness?
Either way, a lot of tweeps weren't happy about De Small's comments. They retaliated with remarks of their own about his appearance, specifically his "phuza face" (the face you have as the result of heavy drinking):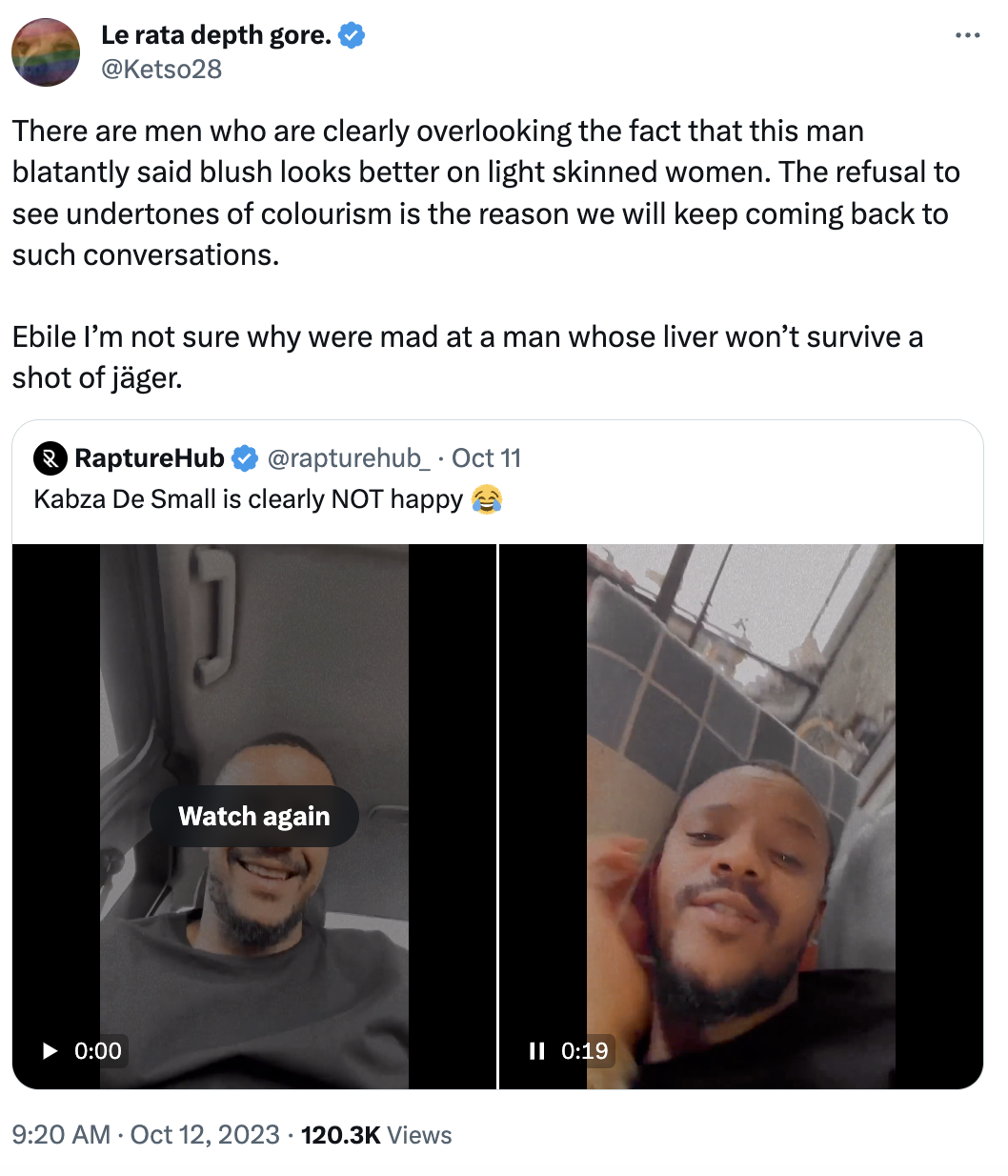 @TheTitanBaddie's tweet currently stands as the leading contender for funniest tweet of the year, if the replies are anything to go by: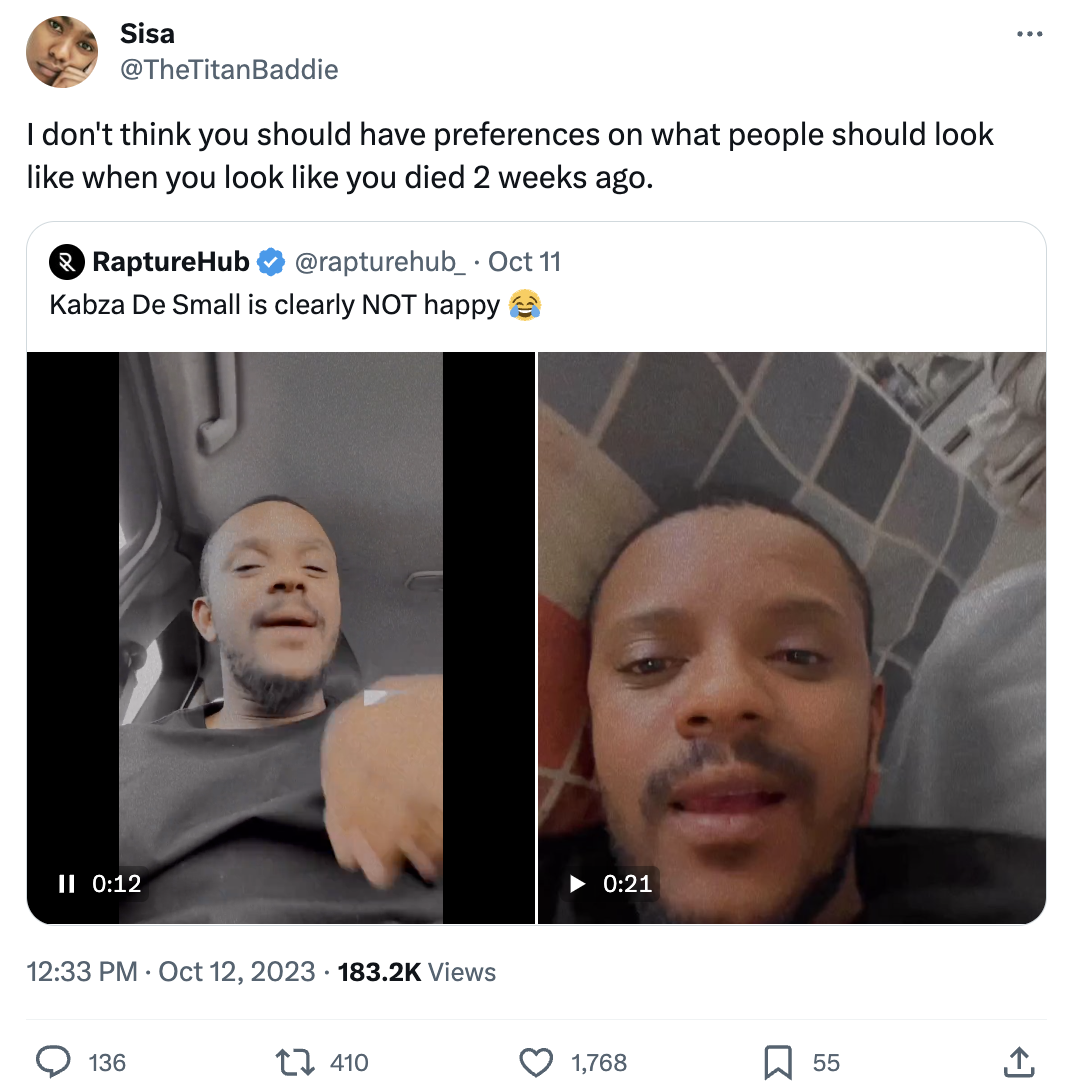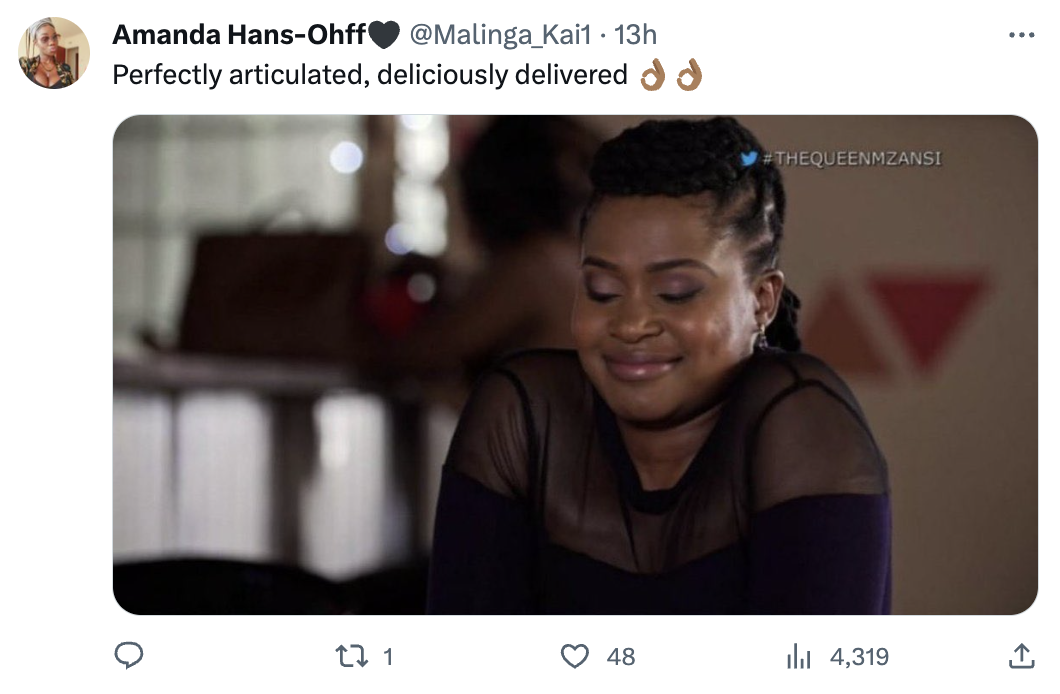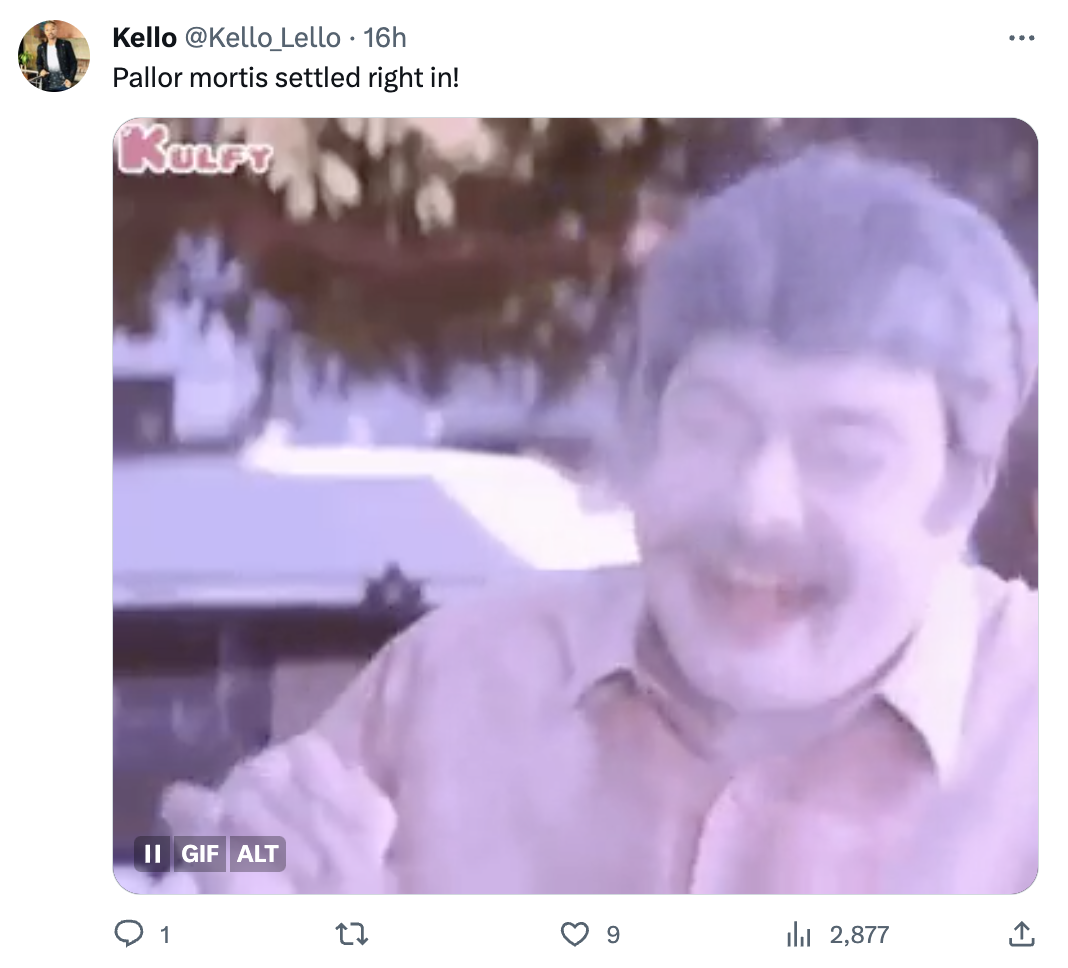 Meanwhile, @KayTheZuluGworl brought up the complexion of De Small's longtime girlfriend, Kamogelo Geloo Moropa, whom he recently married:

Valid question!
Then you got users like @_fizzy_ who's either choosing not reading too deep into De Small's remarks or doesn't believe in giving him and other attention-seekers the publicity:

What do you think, folks? Was Kabza De Small being a troll, or was he truly acting out of pocket? Let us know!
Image Credit: Source