entertainment
Celebs Gather at Annual Met Gala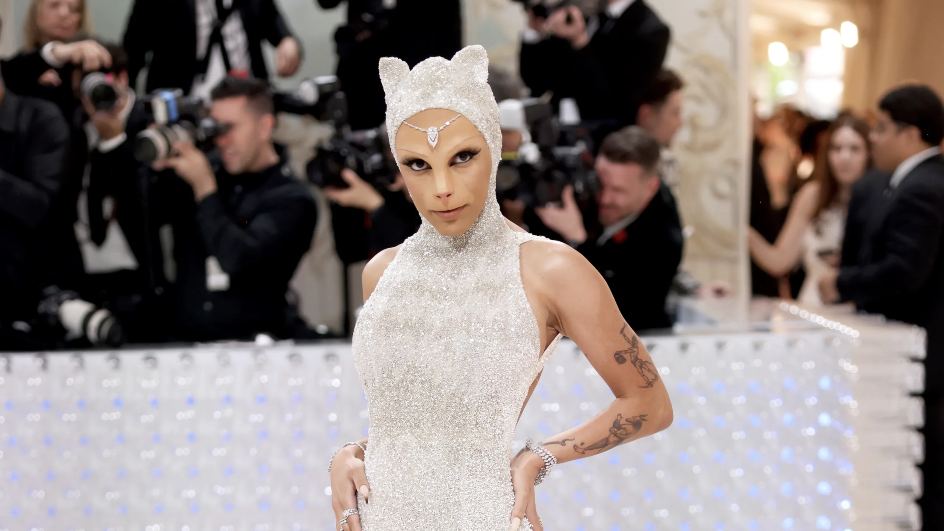 Hollywood celebrities gathered to celebrate late fashion designer, Karl Lagerfeld, at the 2023 Met Gala on Monday, 1 May.
Icons like Dua Lipa, Cardi B, Michaela Coel and 400 other guests all came together at the Metropolitan Museum of Art in New York City, New York, to celebrate the world of fashion and those who make it happen.
At least two celebs – actor Jared Leto and singer Doja Cat – chose to honour Lagerfeld's cat by dressing up in its likeness.
Tennis star Serena Williams and supermodel-entrepreneur, Karlie Kloss, took the chance to announce their respective new pregnancies while a heavily pregnant Rihanna sparked wedding rumours when she rocked up late to the event in a dramatic white bridal gown.
Rihanna's partner, A$AP Rocky, made headlines for all the wrong reasons when he used a woman's face to help him climb over a barricade just a few hours before the event began. The fan didn't seem to mind though, as she enthusiastically jumped up and down when she realised who it was.
Socialite Kim Kardashian had a minor run-in with her ex-boyfriend, Pete Davidson, nine months after their break-up in August 2022. The two kept things friendly and casual as they chatted with singer Usher before moving on.
Image Credit: Source