news
Deadly Flash Floods in Rwanda, Uganda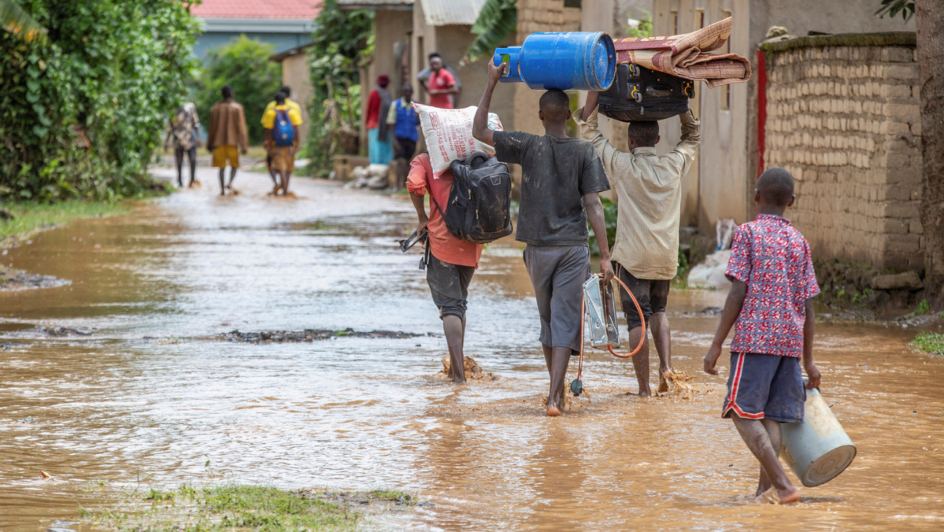 Authorities have estimated that more than 135 people have died in Rwanda and Uganda due to recent flash floods and landslides wrecking the region.
Rwanda has seen unusually high levels of rainfall between March and May, however, it hit a critical point on Tuesday evening, 2 May, when a particularly heavy storm arrived. At least 129 people were killed in Rwanda from flash floods due to broken river banks and six in Uganda due to landslides.
The local broadcasting agency in Rwanda announced on Wednesday, 3 May, that more rains were expected in the upcoming month. Weather authorities in the area have linked the increased rains to climate change.
"We woke up at 2 a.m and heard people screaming," Angelique Nibagwire, a resident of the Karongi district in western Rwanda, told an international publication on Wednesday. Claudette Nyiraneza, another civilian in the region, lost her five-year-old daughter who died in the rubble of their collapsed home.
Rwandan Western Province governor, François Habitegeko, told another news outlet that the government's goal was to "reach every house that has been damaged to ensure we can rescue any person who may be trapped."
Officials have also asked people in the wetland areas to evacuate if they can do so.
Image Credit: Source