news
Deadly Forest Fires Kill 26 in Algeria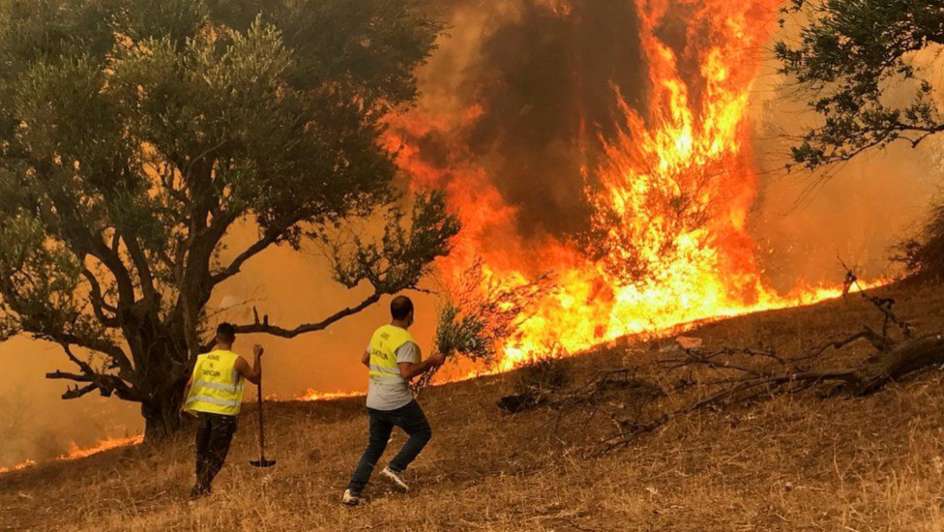 Several forest fires raged through 14 districts of northern Algeria on Wednesday, 17 August, leaving at least 26 people dead and dozens injured.
While the firefighters were still trying to contain the blazes well into Wednesday night, 39 fires were reported across these districts throughout the day. Up to 350 people have been evacuated from high-risk areas.
According to the country's interior minister, Kamel Beldjoud, two women died in the town of Setif near the Tunisian border. Another 24 people have lost their lives in the nearby city of El Tarf, which was reportedly the worst hit.
Algeria is plagued by fires on an annual basis, to the point where Beldjoud suspects arson as the cause of some. As of Wednesday, the number of people killed in wildfires throughout the country this season is up to 30, with 106 fires breaking out this year alone.
The country's main defence against fires is water-bombing the flames from above with helicopters and aeroplanes.
However, a contract for seven planes from Spain was cancelled last year after a falling out between the two countries. Meanwhile, a borrowed Russian water-bomber will only be back in commission this Saturday, 20 August.
Image Credit: Source