lifestyle
Deliciously Decadent Chocolate Cupcakes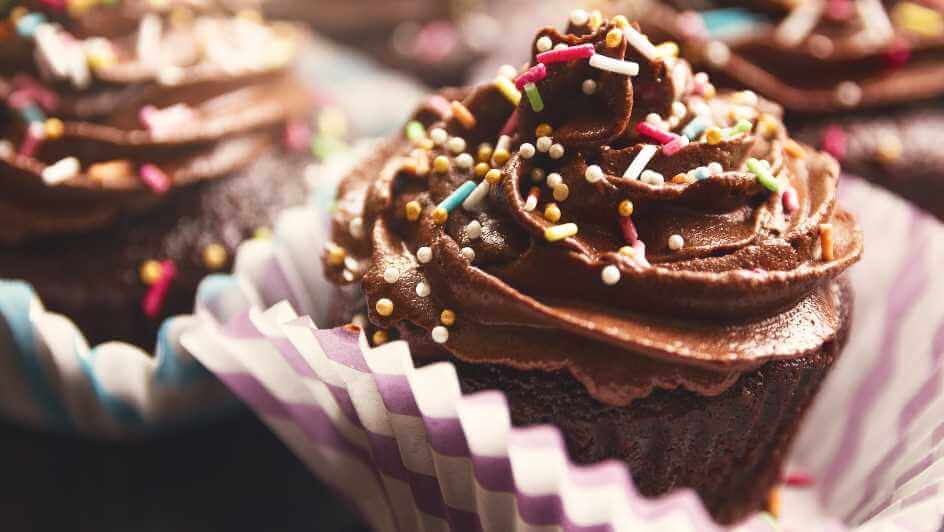 Chocolate cupcakes are one of those little pleasures in life that can easily put a smile on anyone's face.
Try out this classic chocolate cupcake recipe:
Cupcake ingredients:
1 1/2 cups of flour
1/2 teaspoon baking soda
1 teaspoon baking powder
3/4 cup cocoa powder
1 pinch salt
3 tablespoons of butter
1 1/2 cups of sugar
2 large eggs, beaten
3/4 cup milk
Method:
1. Pre-heat your oven to 190 degrees Celsius.
2. In a cupcake tray, grease the cupcake liners with butter.
3. In a large mixing bowl, sift together the flour, cocoa powder, baking soda, baking powder and salt.
4. In a separate bowl, mix the butter and sugar together until soft. Then, mix in the eggs and mix well..
5. Slowly add the flour mixture to the second mixture and mix well. Then, add the milk and mix.
6. Once your batter looks smooth and glossy, spoon it into the cupcakes cups.
7. Bake for 15-20 minutes until the cupcakes are firm yet soft in the centre.
Icing ingredients:
1 1/2 cups of icing sugar
1 tablespoon of cocoa powder
1/2 cup soft butter
2 tablespoons of hot water
Method:
1. In a bowl, mix the icing sugar and cocoa powder together.
2. Spoon in the softened butter and mix well. Then, slowly add the hot water until the desired consistency is reached.
3. Spread the icing over the cupcakes.