news
Denmark: Citizens Protest over Refugee Deportation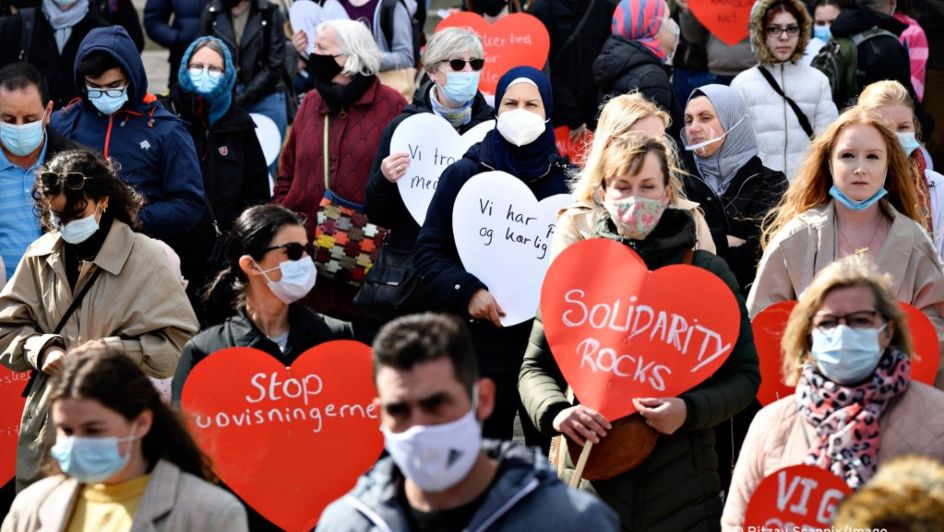 Denmark is in uproar following the government's decision to deport Syrian refugees to their war-torn homeland.
On Wednesday, 19 May, citizens nationwide protested after the government recently stripped more than 200 refugees of their residence permits.
Deeming areas of Syria – including capital city, Damascus – as safe, Denmark expects these refugees to return there immediately.
However, research findings show that the Middle Eastern country, presided over by Bashar al-Assad, continues to be ravaged by violent conflict, persecution and human rights abuses.
In the Danish capital of Copenhagen, thousands of people gathered in a central square, where they held red heart-shaped placards reading: "Syrian refugees are welcome."
Similar "red heart" protests took place in 25 other cities across the country.
Tim Whyte, the secretary general of Mellemfolkeligt Samvirke, a humanitarian organisation, lampooned the government for turning their backs on these refugees, most of whom escaped to Denmark to flee the ongoing Syrian civil war.
He said: "Denmark was once a pioneer internationally in the UN's protection of refugees. Now the Danish government, unlike all other countries, will send back Syrians and thus de facto legitimise President Assad's regime. We must say the opposite."
Image Credit: Source