entertainment
Drake, 21 Savage Slammed with Lawsuit from Vogue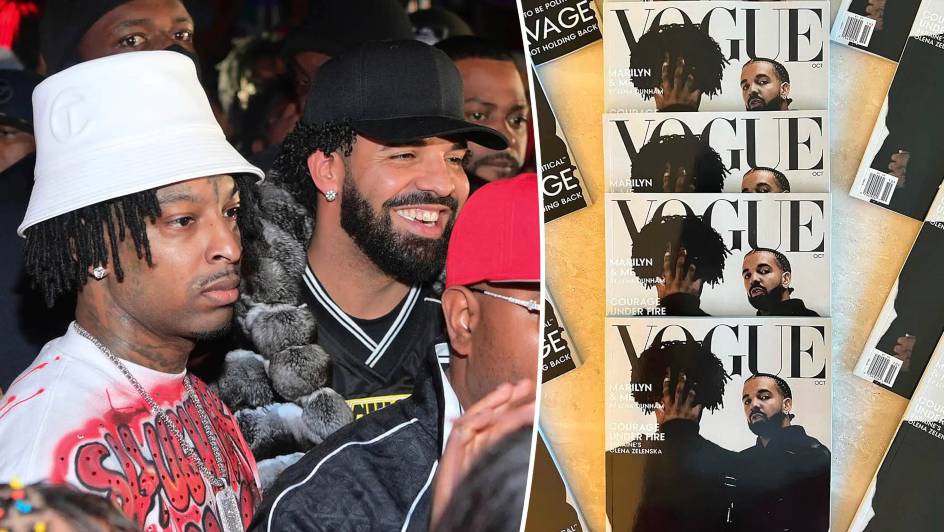 Rappers Drake and 21 Savage have been on a mission to promote their newly released album, "Her Loss", however their latest tactic has landed them in hot water, earning the pair a four-million-dollar lawsuit from Vogue magazine.
Condé Nast – a mass media company – are suing the pair for creating a fake cover of Vogue magazine, calling it a "deceptive campaign" in a complaint filed on Monday, 7 November, at the Federal Court in the Southern District of New York City, New York.
According to reports, fake copies of the magazine were handed out across the United States of America, including Miami, Atlanta and Los Angeles while posters were hung up in New York City in an effort to promote the release, which debuted last Friday, 4 November.
However, a particularly cheeky Instagram post from Drake in late October – where he thanked Vogue's famed Editor-in-Chief, Anna Wintour, for her support – seems to have especially angered Condé Nast.
"Vogue magazine and its Editor-in-Chief Anna Wintour have had no involvement in "Her Loss" or its promotion, and have not endorsed it in any way," the company's lawyers stated explicitly in the court documents.
Larry Stein – the attorney for the hip-hop duo – is yet to make a public statement.
Image Credit: Source