news
Egypt: Two Dead, 16 Injured After Train Derails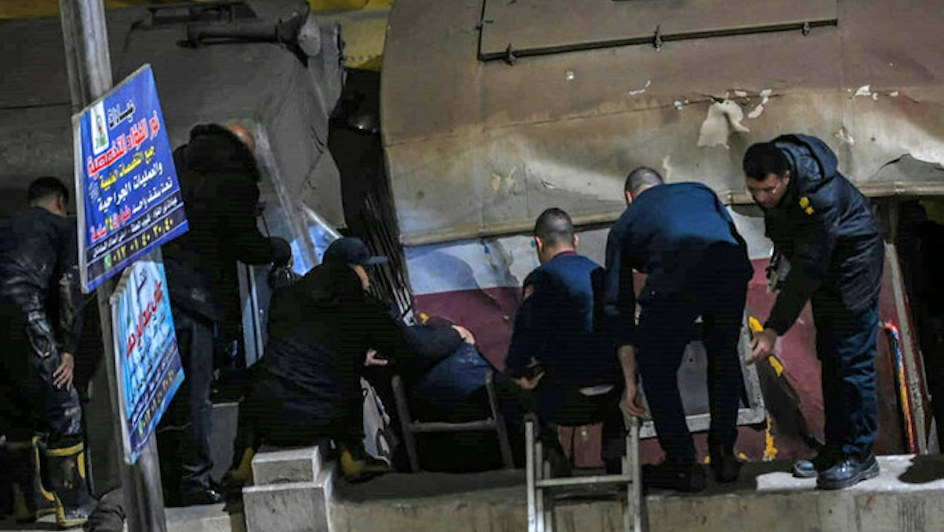 A passenger train enroute to Menouf derailed just outside of Cairo in Egypt on Tuesday evening, 7 March, leaving at least two people dead and 16 injured.
The Ministry of Transport states that the train had missed a stop signal then collided with a station platform bumper, resulting in the locomotive and the first carriage going off the track in Qalyub, situated roughly 14 kilometres north of the capital.
Per a report from the Egyptian health ministry, two people died during the accident while16 others required medical attention. At least 20 ambulances rushed to the scene to transfer the injured to nearby hospitals.
Transport minister Kamel El-Wazir later announced the formation of a committee to investigate what caused the derailment and to determine future preventative measures.
Train accidents are a common occurrence in Egypt due to a poorly maintained and mismanaged railway system, despite promises from the government to modernise the infrastructure.
In 2021, 32 people lost their lives when two trains collided in Tahta in the southern region of Egypt.
Image Credit: Source