soccer
Eintracht Frankfurt Claim Europa League Title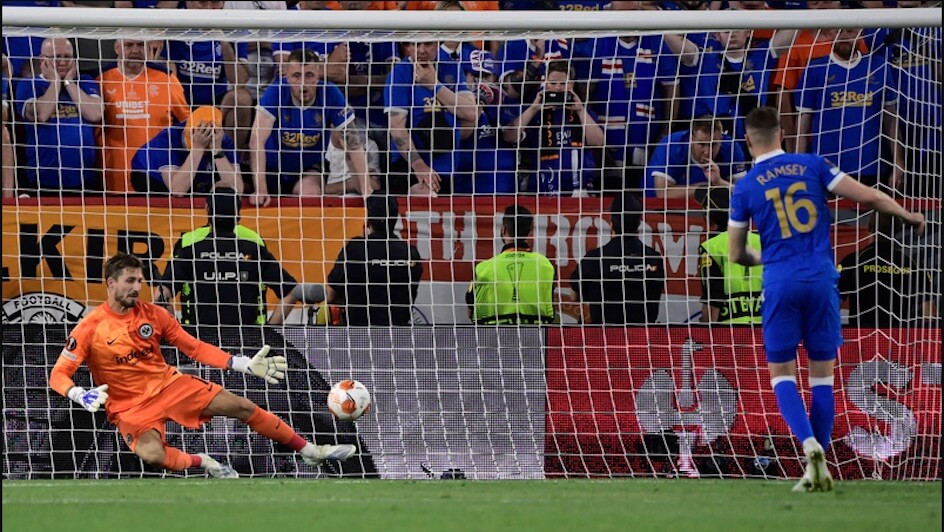 Eintracht Frankfurt narrowly beat out Rangers FC 5-4 during a nail-biting penalty shoot-out to take home the UEFA Europa League silverware for 2022.
From the get-go, both teams clashed with a fiery pace and lit up the Ramon Sanchez Pizjuan Stadium in Seville, Spain on Wednesday night, 18 May.
Despite the Eagles' initial domination, the first goal of the evening came from Rangers midfielder, Joe Aribo, who skipped the ball past the opposition's defence line and found the back of the net at the 57th minute mark.
Twelve minutes later, forward Rafael Santos Borre brought Frankfurt back by picking up a cross from team-mate Filip Kostic to level the score.
The final whistle blew with 1-1 on the scoreboard despite both teams looking to end the final in extra time, but eventually the game went into penalty shoot-outs: each strike was on target, although Rangers' Aaron Ramsey missed his shot and gave Frankfurt the title, winning 5-4 on penalties.
In a post-match interview, Frankfurt coach, Oliver Glasner, was forthright about his team's performance: "We played 13 matches in Europe and we did not lose a single one. We took it step-by-step and at the end we were rewarded."
Image Credit: Source