entertainment
Elon Musk Posts Photo of Amber Heard's "Overwatch" Cosplay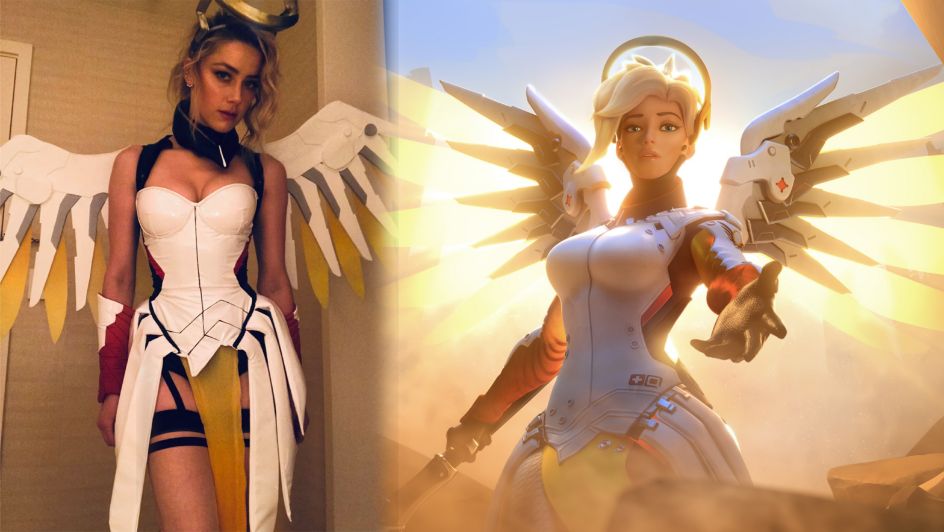 Mercy me, the reports are true: actress Amber Heard did indeed once cosplay as a video game character for her then-boyfriend, Elon Musk.
According to Musk's newly-released, eponymous biography (as written by Walter Isaacson), the tech mogul told Heard – whom he dated on-off between 2017 and 2018 – that she bore a resemblance to Mercy, his favourite character from the first-person shooter game, "Overwatch".
"So [Heard] spent two months designing and commissioning a head-to-toe costume so she could role-play for him," Isaacson wrote.
While the "Aquaman" actress hasn't commented on these reports, the owner of Twitter/X himself took to the platform on Tuesday, 12 September, to confirm them.
"She did dress up as Mercy. It was awesome," the 52-year-old tweeted before posting a photo of Heard garbed in her Mercy cosplay, complete with a white bodysuit, a gold halo headpiece and white mechanical wings.
With the likes of Jean-Claude Van Damme and Megan Fox appearing in "Mortal Kombat 1", perhaps we'll one day see Heard as Mercy in a future instalment of "Overwatch"? Who knows!
Image Credit: Source