entertainment
Emma Watson on Tom Felton: We're Soulmates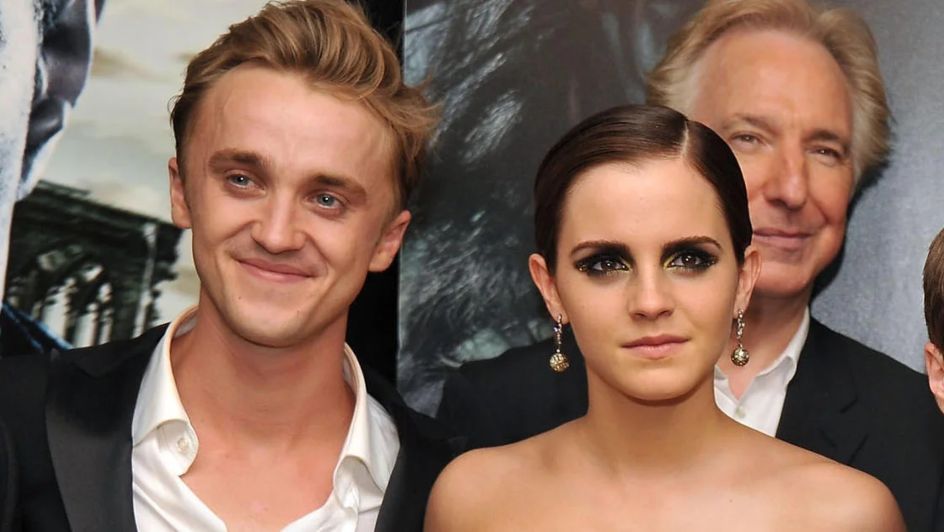 Tom Felton and Emma Watson might not be boyfriend and girlfriend (the wish of many shippers), but they've certainly "loved each other in a special way" for over 20 years.
In the foreword of Felton's new memoir, "Beyond the Wand: The Magic and Mayhem of Growing Up a Wizard", Watson – who starred alongside him in the "Harry Potter" film franchise – elaborates on her relationship with her one-time crush.
"For more than 20 years now we've loved each other in a special way," the 32-year-old actress wrote, "and I've lost count of the times that people have said to me, 'You must have drunkenly made out, just once!' 'You must have kissed!' 'There must be something!'"
That's not the case, Watson revealed, but what they do have "is far deeper than that."
"It's one of the purest loves I can think of," she continued. "We're soulmates, and we've always had each other's backs. I know we always will."
Felton also gushes about his love for Watson in his book, albeit as love for her as a friend.
"I don't think I was ever in love with Emma," the 35-year-old actor explained, "but I loved and admired her as a person in a way that I could never explain to anybody else."
Will shippers ever see it that way, though? Probably not!
Image Credit: Source