soccer
Everton Teetering on the Edge of Relegation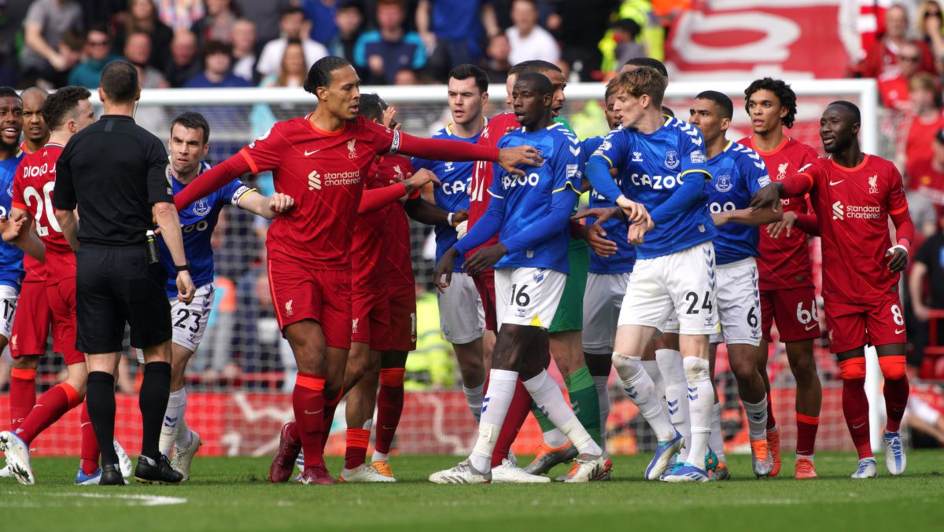 Everton FC are on the cusp of relegation after losing 2-0 to Liverpool at Anfield Stadium on Sunday, 24 April.
The hosts and their visitors were at a goalless deadlock until the 62nd minute: Andrew Robertson opened up the scoreboard for the Reds by punting in a header into the left-hand corner of the net.
Thirteen minutes later, team-mate Divock Origi also scored a header straight into the middle of the net.
Following their victory, Jurgen Klopp's men are now sitting at second place on the English Premier League rankings with 79 points; as for Everton, they're lingering at 18th place with 29 points, which puts them in the relegation zone.
Everton coach, Frank Lampard, accused match referee Stuart Atwell of showing favouritism towards Liverpool after he failed to award the Toffees a penalty in the 53rd minute.
"The penalty is the disappointment," he said. "In the cold light of day, I think it is a penalty … I have played in teams in the top half of the league – you get them."
The Toffees have six games remaining to avoid being relegated – they are scheduled to take on Chelsea this Sunday, 1 May at Goodison Park.
Image Credit: Source