soccer
Ferguson Questions Solskjaer's Benching Ronaldo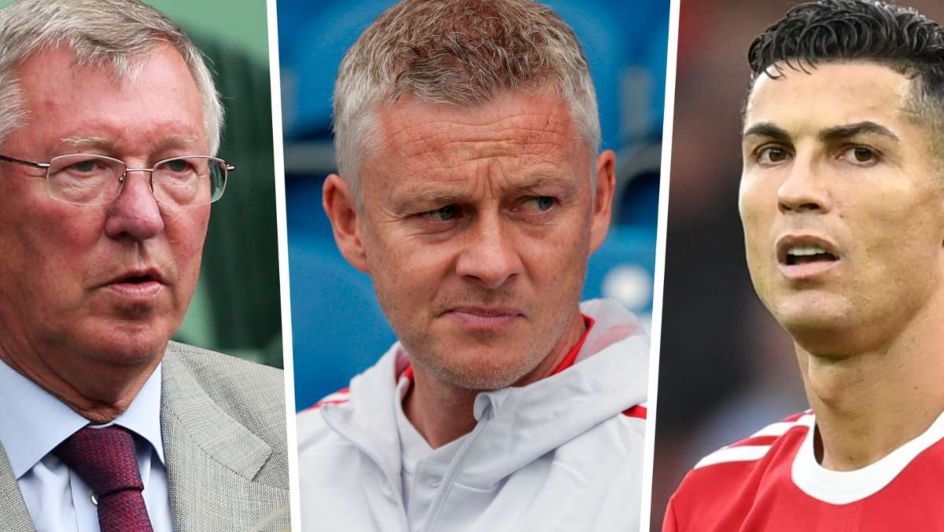 Sir Alex Ferguson is the latest person to criticise Manchester United coach, Ole Gunnar Solskjaer, over his decision to bench Cristiano Ronaldo during a weekend game.
Last Saturday, 2 October, Ronaldo was subbed in 57 minutes into the Red Devils' match against Everton, which ended in a 1-1 draw. Afterwards, the Portuguese star appeared frustrated and was shaking his head while walking off the pitch.
In a recently emerged video clip, Ferguson – who previously coached United from 1986 to 2013 – is seen chatting about the situation to UFC fighter, Khabib Nurmagomedov, in the directors' lounge at Old Trafford following the game.
The 79-year-old Scotsman seemingly suggests to Nurmagomedov that Everton got a boost when "they saw that Ronaldo wasn't playing."
He then followed up with: "You should always start with your best players."
Solskjaer has since defended his decision to keep Ronaldo on the bench, saying that it is "about picking the right moments to play him, to not play him."
Image Credit: Source